Xiaomi Redmi Note 3 Specs, Price, Features and Release
Xiaomi surprised us all by announcing that we will meet the Xiaomi Redmi Note 3 tomorrow. All this while, we were expecting the new Redmi model with fingerprint ID and all metal body to come with the name Redmi Note 2 Pro, but it looks like the company decided to jump right to the next generation just three months after the release of a new model in the series.
In the past few weeks, there have been so many leaks and rumors about the Redmi Note 3, that its hard to keep track of everything. So, as promised, in this article, I will summarize what we know about the device till now. Given that the launch is tomorrow, I don't expect much to change after posting this article. So, this is pretty much everything we know about the Xiaomi Redmi Note 3.
Xiaomi Redmi Note 3 DESIGN
If you have been following Xiaomi for the past few months, you would know that almost every model from the company comes with the same basic design as the rest, featuring plastic. Design wise, I personally liked the Xiaomi Mi Note series, but it still featured a plastic body disappointing some metal lovers.
However, the company aims to redesign its lineup with the new Xiaomi Redmi Note 3 and its following generations. This particular smartphone will be of great importance to the company given that it will be Xiaomi's first all metal device. Also, it will be the first smartphone from the company to feature a fingerprint sensor, which is something that's found in most flagship and even mid-range smartphones these days.
So, the Xiaomi Redmi Note 3 will feature all metal body as well a fingerprint sensor at the back, something that has been repeatedly confirmed via leaked images as well as TENAA certification.
To be honest, it looks like Xiaomi may have taken some inspiration from Meizu's recent releases like the Meizu Metal.
Xiaomi Redmi Note 3 SPECS
Despite the fact that the new model will be called as the Xiaomi Redmi Note 3, there won't be much difference in terms of specs between this model and the Redmi Note 2.

The Redmi Note 3 is expected to feature the fast Helio X10 MT6795 octa-core chip clocked at 2.0GHz. There will be two versions of the device, as confirmed by an updated TENAA listing. One with 2GB RAM and 16GB of storage and the other with 3GB of RAM and 32GB of storage. The display will be the same as Note 2, 5.5-inch with FHD 1080p resolution. At the back, you will most probably find a 13MP camera with PDAF with dual LED flash and a 5MP shooter up front. Although initially we expected the battery to be 3060mAh, recent reports have said that the Redmi Note 3's battery will be much larger, around 4000mAh. If true, this would be a great achievement given that the body measures just 8.75mm in thickness. TENAA confirms this thickness and further adds that the phone will weigh 165 grams. As for the OS, we are quite sure that the new device will feature MIUI 7 OS based on Android 5.0.1 version. 
As mentioned in the design, the phone will also come with a fingerprint sensor at the back.
Xiaomi Redmi Note 3 PRICE 
Xiaomi is known for its aggressive pricing, something that we have witnessed in the past few months, especially with the Redmi Note 2 which costs just 799 Yuan ($124). So, we are expecting the new Redmi Note 3 to be priced around the same lines, only slightly costlier. Although we don't know the official pricing yet, our best guess would be 999 Yuan ($155) for the 2GB + 16GB version. The 3GB + 32GB version could be priced at 1099 Yuan ($172). 
Xiaomi Redmi Note 3 RELEASE
Xiaomi has officially confirmed that it will release the Redmi Note 3 at tomorrow's Grand Finale event. So, we just have to wait for a few hours more to meet the device officially.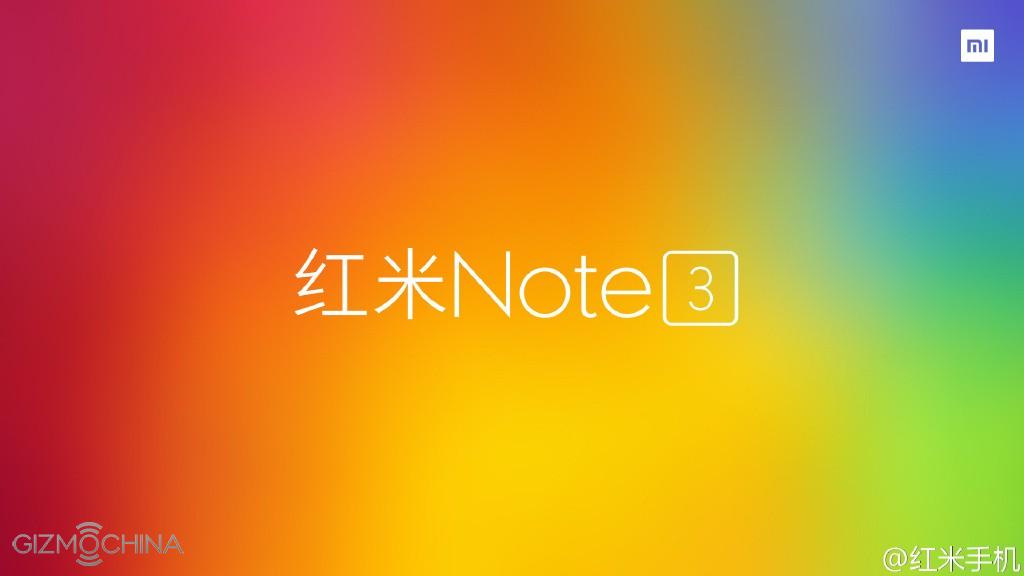 If this pricing and specs turn out to be real, competitors like Meizu Metal will be in real trouble. The Metal starts at 1099 yuan ($172) for the 2GB version. So, on paper, at least for now, the Xiaomi Redmi Note 3 looks like a winner.
I think, I covered everything that we know about the Redmi Note 3 till now. If you have any more questions feel free to ask them via the comments section below. I ll try my best to answer them.
Meanwhile, you can check out my earlier post on what to expect from tomorrow's Grand Finale event from here.