Huawei's All Metal Enjoy 5S Releases On Dec 3, Will Take On the Redmi Note 3
A week back, we reported that Huawei was preparing a new all metal smartphone to take on the newly launched Redmi Note 3. The phone was expected to be called as the Honor 5X Plus, but now, the company has confirmed via its official Weibo page that the phone will be called as the Huawei Enjoy 5S. It will reportedly be a better variant of the Enjoy 5 phone that was launched back in October in China.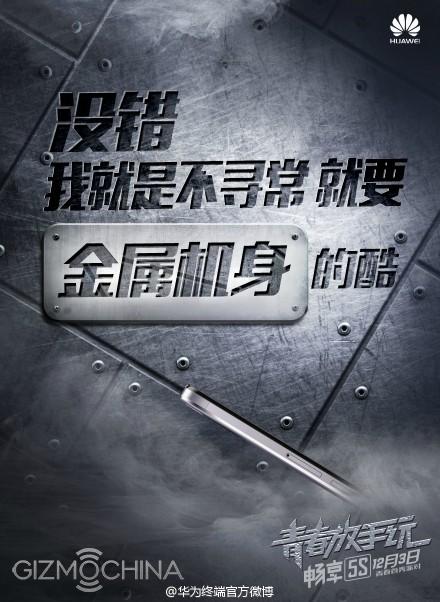 One of the biggest highlights of the phone will be it's all metal body. Since most customers identify metal body as a sign of premium design, we are seeing many budget smartphones with a metal design. The company has also confirmed that the phone will come with dual SIM card slots and MicroSD card slot.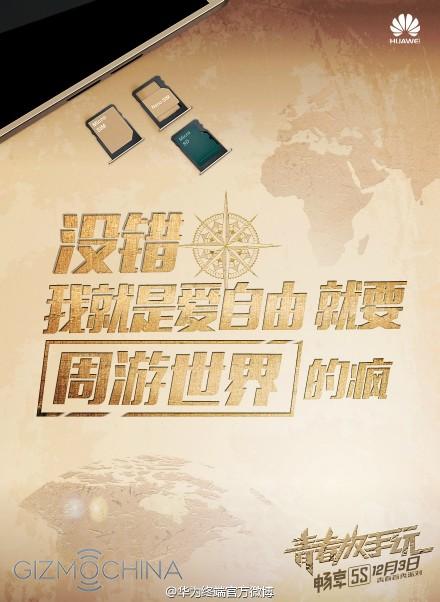 As for the specs, it's going to be much better than its lower-end sibling, the Enjoy 5. According to a leaked benchmark listing on GFXBench, the Enjoy 5S with the model name Huawei ABC-UL00 will feature a 5.2-inch FHD 1080p display and Kirin 935 octa-core chip under the hood. Now that Kirin 950 is taking over the flagship segment, 935 will be a pretty good chip for mid-range devices. So, it looks like Huawei will start using Kirin 935 like Mediatek did with its Helio X10.
Other specs include a 3GB RAM, 64GB storage, 13MP rear camera, 8MP front shooter and Android 5.1.1 with Huawei's Emotion UI on top. Although the listing said nothing about the battery, you can expect it to be around 4000mAh. Such a large battery makes sense since Enjoy 5 had one and the new Redmi Note 3 also features a 4000mah battery.
The Huawei Enjoy 5S seems to be a great smartphone with such specs. Now, we just have to wait for its official unveiling which will be on December 3 for more details.
Pricing will be a sensitive area as Huawei cannot afford to price it too high since the presence of the Redmi Note 3 will affect its sales. The 3GB RAM version of the Note 3 retails for 1099 Yuan which converts to around $172. So, Huawei will have to price it somewhere around this figure to stay competitive.
What do you think will be the ideal price for the Huawei Enjoy 5S?