New Xiaomi Mi 5 Render Reveals Physical Home Button, Release On Jan 21?
Just a few hours back, analyst revealed that the Xiaomi Mi 5 will probably go with a traditional fingerprint sensor, instead of Qualcomm's Ultrasonic scanner. Now, a new Xiaomi Mi 5 render has made it online, revealing the front of the flagship.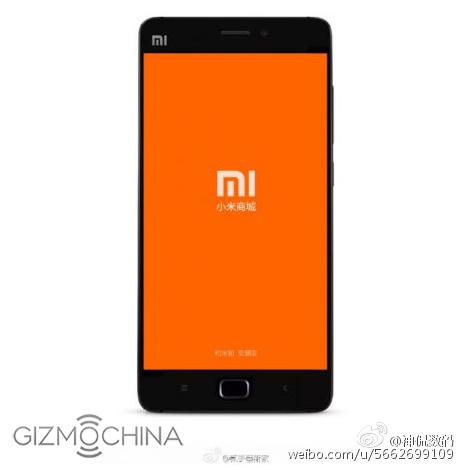 According to the new render, the Xiaomi Mi 5 flagship will continue to use a design similar to the one we have seen on the Mi Note series. However, there's one major difference up front. The phone will feature a physical home button on the front, a first for a Xiaomi device. This actually makes sense since earlier today we heard that the Mi 5 will probably come with a front facing fingerprint sensor. And up till now, we have seen major companies use a physical home button to incorporate a fingerprint sensor underneath the button.
As we cannot see the back of the device, we can't be sure whether the phone features a metal body. However, according to the previous rumors, the Mi 5 is expected to come in all metal design. Further, the display which will most likely be of 5.2-inches will also come with a Force Touch/ 3D Touch pressure sensitive technology.
Other expected specifications of the phone include 2K resolution on its 5.2-inch display, Snapdragon 820, 3GB + 32GB / 4GB + 64GB memory combinations, 21MP rear camera and an 8MP front facing shooter. As for software, expect the phone to come with Android 6.0 Marshmallow version with MIUI 7 on top right out of the box.
While the company is yet to confirm a date for the phone's release, recent rumors suggest that the Xiaomi Mi 5 will most likely debut on January 21, 2016, which is a Thursday. It's possible since we have continuously heard about a Jan release for the device, after which the phone will be available for sale in February. 
So, what do you think about the new Xiaomi Mi 5 render? Were you expecting a revolutionary design or did you like this one?