Smartisan T2 Posters Leaked Before Launch, Specs & Design Confirmed
For the past few weeks, we have been hearing a lot about the next generation flagship from Smartisan, called the Smartisan T2. The phone will be announced on December 29, which is just a week away. Naturally, this means that we will hear a lot about the device in the coming days.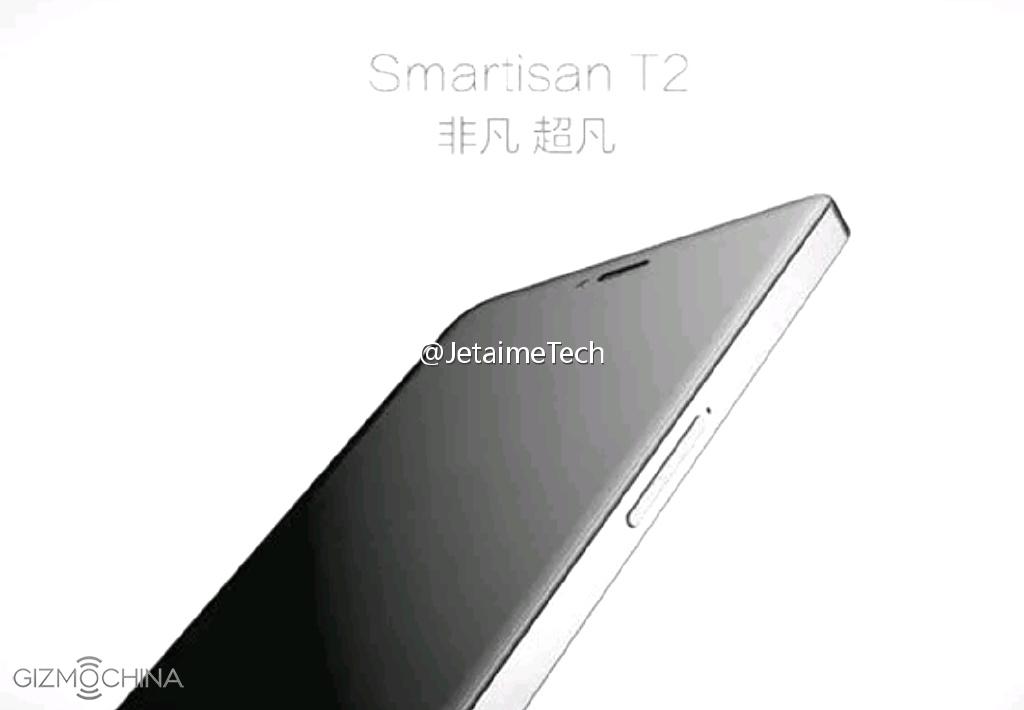 Earlier today, Smartisan T2 flagship posters were leaked on the Chinese social networking website Weibo, confirming the phone's design. As you can see from the pictures, the design seems to be quite similar to the Smartisan T1 that was launched around March last year. The phone was out of the ordinary at that time, considering it focused on the high-end segment unlike other Chinese competitors.
Looks like the company is following the same tradition here but with cheaper price tag. The phone is said to come with 2.5D curved glass front with three buttons right below the display. The overall body looks quite robust with smooth curved corners, much like its predecessor.
Specs, wise, you can expect the same 5-inch display as the T1 with FHD 1080p display and a new generation of Gorilla Glass protection. The company has reportedly reduced the weight to 146 grams and the overall measurements are said to be as follows: 144.55 x 0.84 x 7.53mm. Unlike earlier rumors which said that we will see the quad-core Snapdragon 820 inside, the phone will most likely feature, the six-core Snapdragon 808 chipset with 3GB RAM.
As for the camera, you can expect a 13MP shooter at the back and a 5MP front-facing one. The battery is said to be of just 2500mAh, which if true will be a bit disappointing. But there's QC 2.0. While these specs are good, what we are really looking forward to see is the Smartisan OS 2.5 based on Android 5.1.1. The previous generation OS managed to be simple yet attractive, and we hope the company continues with the same philosophy on the version, i.e. the Smartisan OS 2.5.
The first generation Smartisan T2 retailed for around $480, which was a lot to ask for a first-time company from China. However, the new Smartisan T2 is said to be relatively cheap, retailing for a price tag of around 1999 Yuan which comes to just $308.
Well, let's see what the company has in store for us at the December 29 event. Stay tuned!