Snapdragon 820 Will End Up In Most High-End Android Smartphones Of 2016
Everybody knows Qualcomm messed up this year. The Snapdragon 810 was plagued with overheating issues, which is something that no customer is willing to tolerate. As a result, many Snapdragon 810 powered high-end phones released at the start of the year received bad reviews, and the sales were poor. Things were not looking good for the company, with poor revenues and earning falling short of expectations. So, the company had to make sure that its next generation chip had to be without these problems.
It looks like Qualcomm did a fine job with the new quad-core Snapdragon 820 as industry sources reveal that a majority of the high-end smartphones in 2016 are going to be powered by this new chip. The report comes from Digitimes who says that vendors such as Samsung, Sony, HTC, LG and Xiaomi have decided to use Snapdragon 820 inside their high-end flagship smartphones.
The sources further say that Qualcomm has managed to restore confidence among customers as it tackled the overheating issue on the new Snapdragon 820 chip and made it more efficient at the same time. The report adds that there are over 70 models in the works with this chip under the hood.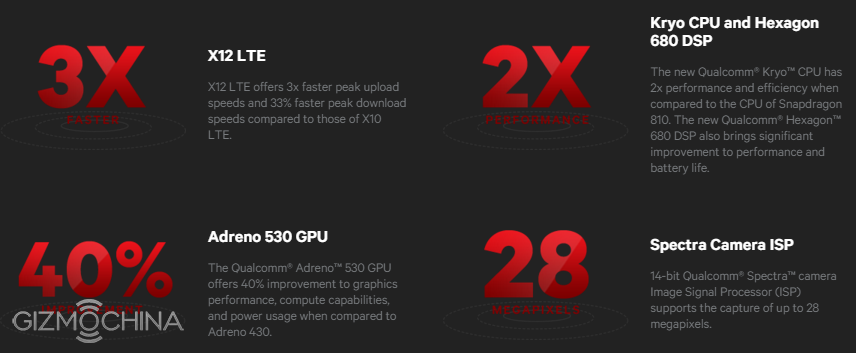 Samsung and HTC are expected to release the first Snapdragon 820 powered high-end models in the first quarter of 2016. It will be followed by vendors such as LG and Sony, with a release slated for second quarter. While the report says nothing about a release date for Xiaomi, we have heard that it should be after the Spring Festival in China, i.e. after February.
With the kind of scores posted by Snapdragon 820 phones lately, it looks like Qualcomm may once again regain its reputation in the industry next year. Of course, we can expect some small competition from rivals such as Mediatek (remember Helio X20?), but for now, things are looking bright for the company.
What do you think? Will Snapdragon 820 restore Qualcomm's reputation in the industry as the leading chip maker?