Snapdragon 835 vs Other Flagship Chips in Benchmarks- And the Winner is…..
Qualcomm's latest Snapdragon 835 chipset continues to show prospect which indicates it indeed deserves its place as a next-generation flagship chip and the attention it commands is well earned. The flagship Snapdragon 835 was recently subjected to several benchmark tests but here, we consider its performance on PC Mark and GFXBench, two popular benchmark platforms.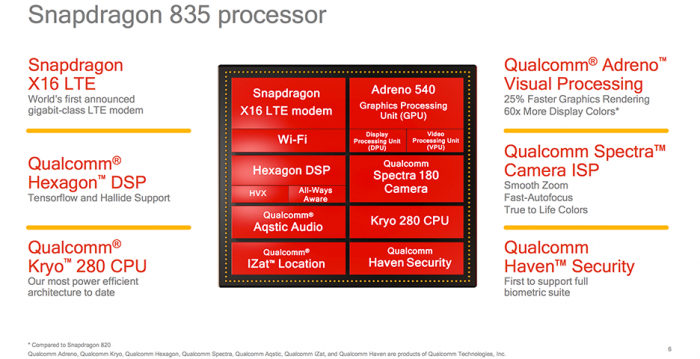 The Qualcomm Snapdragon 835 uses four large Cortex-A73 core as well as four small Cortex -A53 cores in an Octa-core architecture. From the benchmark results, the SD 835 is revealed to have performed better than Huawei's HiSilicon 960 chip and any other chip around in the multi-core test but in the Single core test, it performed slightly weaker. The Kirin 960 also posted a similar low score as the SD 835 on the single-core test.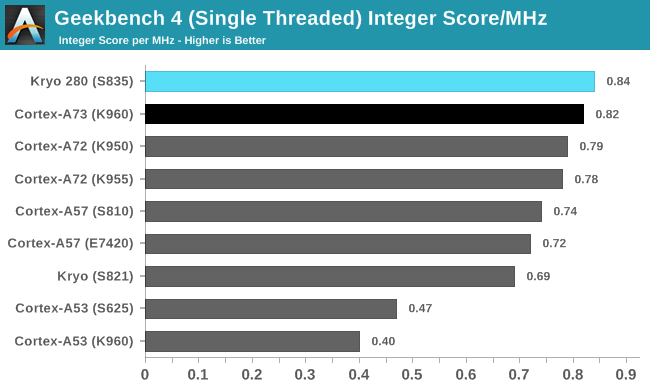 When the result is compared to the previous generation Snapdragon chips, the SD 835 performed better thanks to the Adreno 540 GPU  both in the 3D Mark and GFXBench tests. In the GFXBench test, SD 835 outpaced the Snapdragon 821 chip by 30% while in the 3D Mark benchmark app, its lead reached 40%.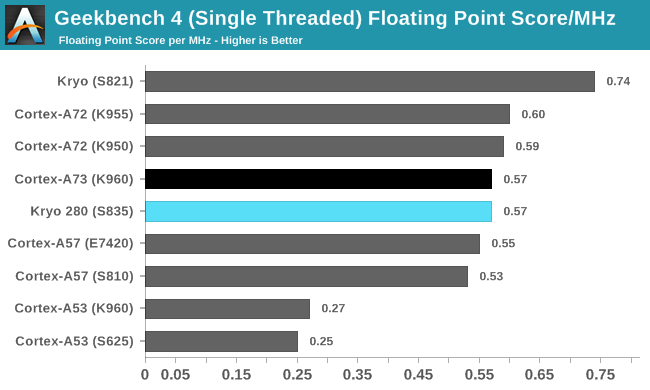 However, when the flagship Snapdragon 835 test phone was benchmarked while running Video Editing 2.0 on PC Mark and the result was compared with the test score of different smartphones in the same flagship category, the Snapdragon 835 did not post a very spectacular result. The chip even scored less than some devices like the SD 820-powered Galaxy S7 and the Xiaomi Redmi Note 3 Pro powered by an Hexa-core Snapdragon 650 chip.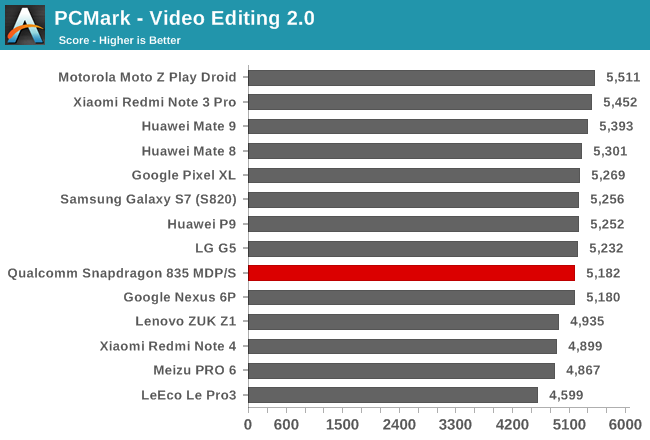 On the other hand, in the highly demanding T-Rex HD score, the Snapdragon 835 chipset topped the chart, displacing the iPhone 7 Plus which used to hold sway at the top with its powerful A10 chip. It also outpaced the Mate 9, Google Pixel XL, Samsung Galaxy S7 and many other high-enders.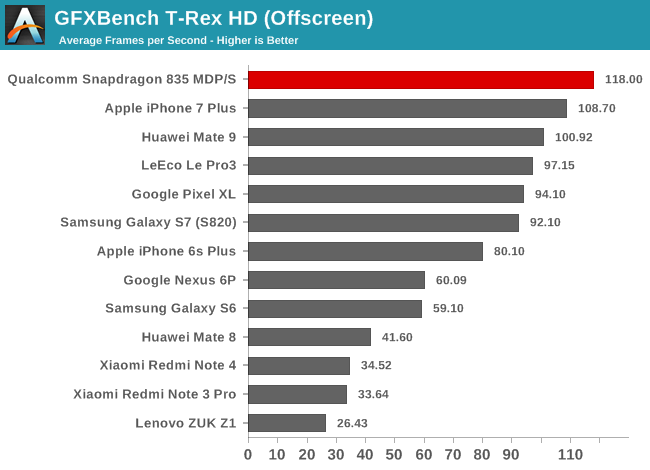 Read Also: Samsung Exynos vs Qualcomm Snapdragon: Why Exynos Still Isn't Commercial
So, the Snapdragon 835 is indeed a new generation chip capable of delivering in performance in all aspects even though it may struggle a little in the single-core operations. But an octa-core architecture, built on a 10nm wafer, means more efficiency and power management. In the end, we'll have to wait till the chip finds its way into a smartphone before we'll get its performance in a real life situation.
(source)