Xiaomi Releases Mi Internet Radio Enhanced Version
by Habeeb Onawole Mar 23, 2017 3:25 pm1
Last year, Xiaomi released a cute little speaker called the Mi Internet Radio that lets you listen to online radio stations. Towards the end of the year, they followed it up with an internet speaker that is a bigger variant of the Mi Internet Radio with more features. Today, Xiaomi has announced an enhanced version of the Mi Internet Radio.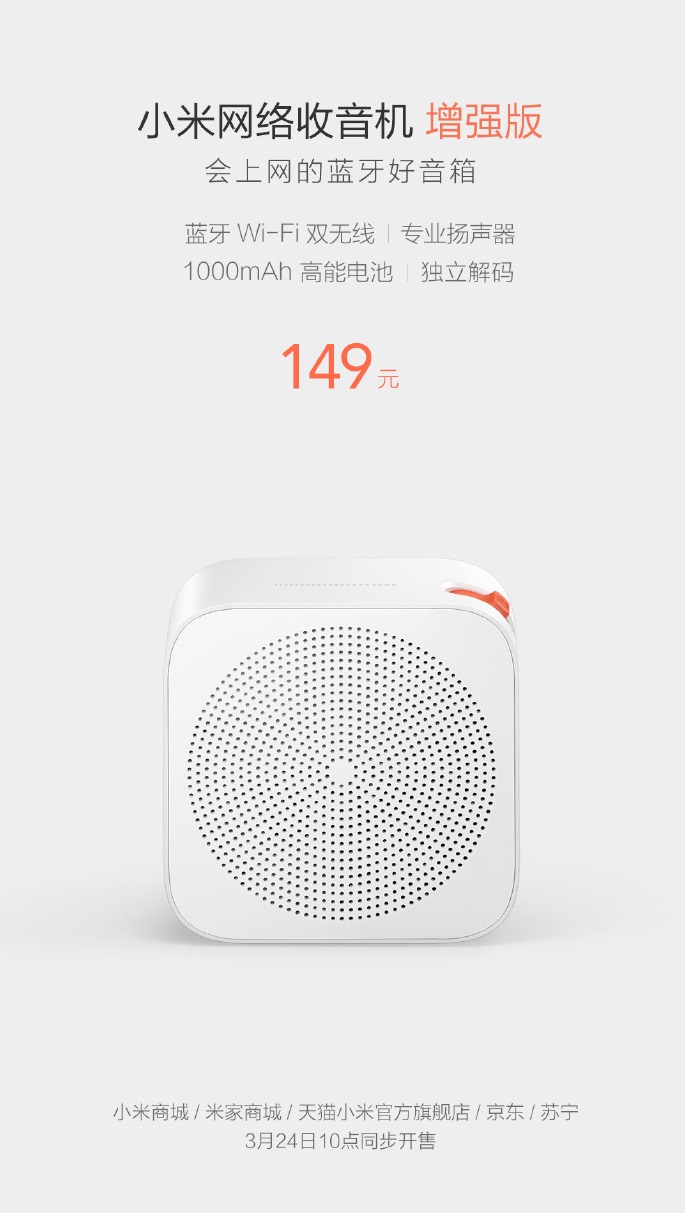 The major flaw of the original Mi Internet Radio was its lack of a built-in battery, so you had to leave it connected to a power outlet to use it. That problem has been solved in the enhanced version as it now comes with a 1000mAh battery. This means you can take it along with you anywhere and not have to worry about power. Sadly, Xiaomi has failed to give an estimated number of hours the battery is supposed to last.
Apart from the battery, every other feature remains the same as the original. You can still connect it to your phone via bluetooth (alongside WiFi connectivity) and you can configure it using the Mi Home App. Xiaomi says owners will get access to over 300,000 various online radio stations covering various genres.
RELATED: Xiaomi Launches Mi Alarm Clock with Bluetooth Speaker Function
The enhanced version of the Mi Internet Radio will sell for ¥149 ($22), ¥20 more than the original, starting at 10 o'clock on the 24th of March. It will be available on Xiaomi's official website, the Mi App, Lynx, Suning and Jingdong Mall.