Samsung Exynos vs Qualcomm Snapdragon: Why Exynos Still Isn't Commercial
Samsung manufactures the Exynos chip which directly rivals the Snapdragon chip manufactured by US chipmaker Qualcomm. It is obviously a cost-saving measure for smartphone makers to have their own chip. Apple does that with its own A-series lineup, Huawei has got the Hisilicon Kirin range and then Chinese phone maker Xiaomi just joined the fray with its own Surge S1 chip which made ts debut recently on the Mi 5C. Despite the cost-saving nature of having its own Exynos chip, do you ever wonder why Samsung doesn't use the Exynos chips on all its models? Or why the Korean giant doesn't commercialise the powerful chip? Read on.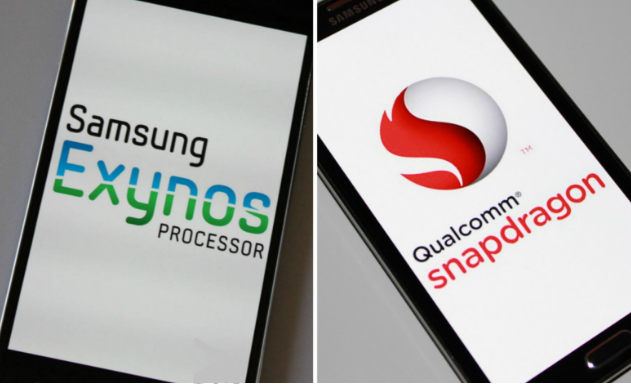 As it stands, the Exynos chips usually make their way to Asia and Europe while the US gets a Snapdragon variant, although sometimes these things change. Despite the fact that Samsung's Exynos chips have always been shown on benchmark tests to be a little more superior than their Qualcomm contemporaries, Samsung may never be able to market this chip to other smartphone manufacturers. We rarely hear of other brands packing Samsung chips except recently on the Meizu Pro 6 Plus which used an Exynos 8890.
Samsung being the largest manufacturer of smartphones in the world, cannot meet its own demands for chips but even if thy were able to satisfy their needs, they cannot commercialise their chip. It has now been revealed that Samsung actually tried to sell its Exynos chipsets but Qualcomm blocked the smartphone giant. This was revealed by a report released by the Fair Trade Commission which accused Qualcomm of abusing its market power. Qualcomm does this through its stronghold in the 3G and 4G patent it controls.  With these patents, Qualcomm was able to get Samsung to sign a license deal which prevents Samsung from selling modems and integrated chipsets for the next 25 years.
Read Also: Qualcomm Snapdragon Processors to be Rebranded as Snapdragon Mobile Platform
Qualcomm has been on the receiving end of accusation regarding anti-competitive practice. Now that this resolution is coming out from the Korea-based commission, it is hoped Qualcomm's excesses could be curtailed in order to create a more competitive market. Who knows, we may find another which would dwarf the Snapdragon.
(source)