Qualcomm Rebrands Its Newly Announced Chips As Snapdragon 650 & 652
A couple of months back, Qualcomm officially unveiled the Snapdragon 620 and Snapdragon 618 chipsets. Despite coming from the 600 series lineup, both the chips were quite powerful as compared to its earlier releases like Snapdragon 615.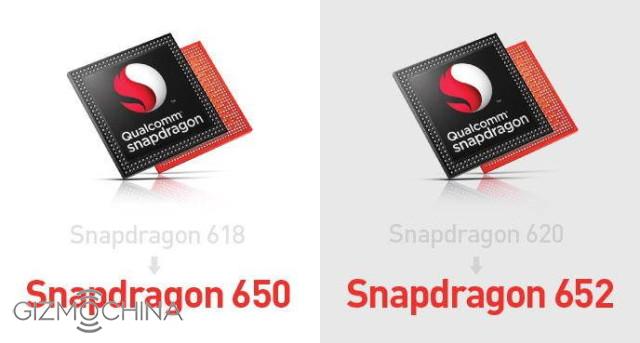 Looks like the company realized that naming these chips as Snapdragon 618 and 620 won't really differentiate them from the other mid-range chips in the lineup. As a result, Qualcomm has officially rebranded both the chips as Snapdragon 650 (formerly called as Snapdragon 618) and Snapdragon 652 (formerly called as Snapdragon 620).
Here's the official statement from the company regarding this change. "Because of this, Qualcomm Technologies is making minor adjustments within the product lineup to better reflect the positioning and capabilities of these two processors by renaming the Snapdragon 620 and 618 to the Snapdragon 652 and 650, respectively."
It's actually a clever decision by the company. Snapdragon 615 chips are found mostly in mid-range devices, and as compared with chips like the MT6752, it's not very powerful. Also, the 618 and 620 SoCs are not really successors of this chip, instead, the recently announced Snapdragon 616 can be considered as the true successor. So, it's always better to differentiate them properly in order to avoid any confusion.
Snapdragon 650 comes with six cores, two Cortex A72, and four Cortex A53 cores. The Snapdragon 652 is even more powerful, featuring four Cortex A72 cores and four Cortex A53 cores. So, it's really not fair to consider them in the same range as the Snapdragon 616 series. Hence, the rebranding.
What do you think about this move? Do you think rebranding them as 650 series chips will help them = in the long run?