Elephone P9000 crowd funding turn $5 in to $50 + win prizes
The page allows you to make a $5 or $3 contribution towards funding of the handset, in exchange you will receive a ten fold discount on your purchase so your $5 becomes $50 and your $3 becomes $30.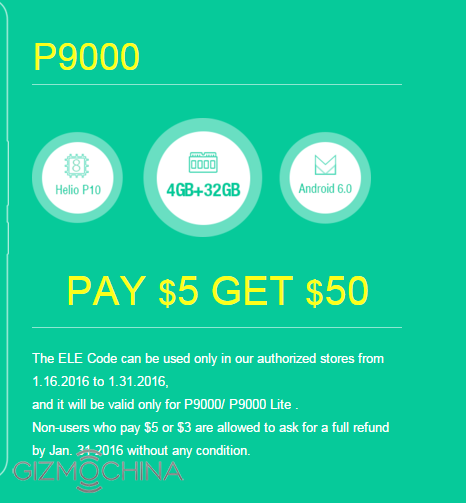 At the moment the price for the Elephone P9000 after the P9000 crowd funding $50 discount is applied, is showing to be around $200, with the P9000 Lite showing around $150 after the Elephone P9000 crowd funding discount.
Elephone have said that the more backers that commit, the lower the end price will be, but have not indicated what scale the discounts will be implemented too.
Not only will you receive a discount on your chosen handset, you will also get priority delivery, the $5 contributors getting the first available handsets and the $3 contributors getting the next round of handsets.
If you would rather not pay towards the Elephone P9000 crowd funding you can also claim a $30 discount, by downloading and installing the new Elephone App and posting a selfie (needs to include the Elephone Logo) using the App.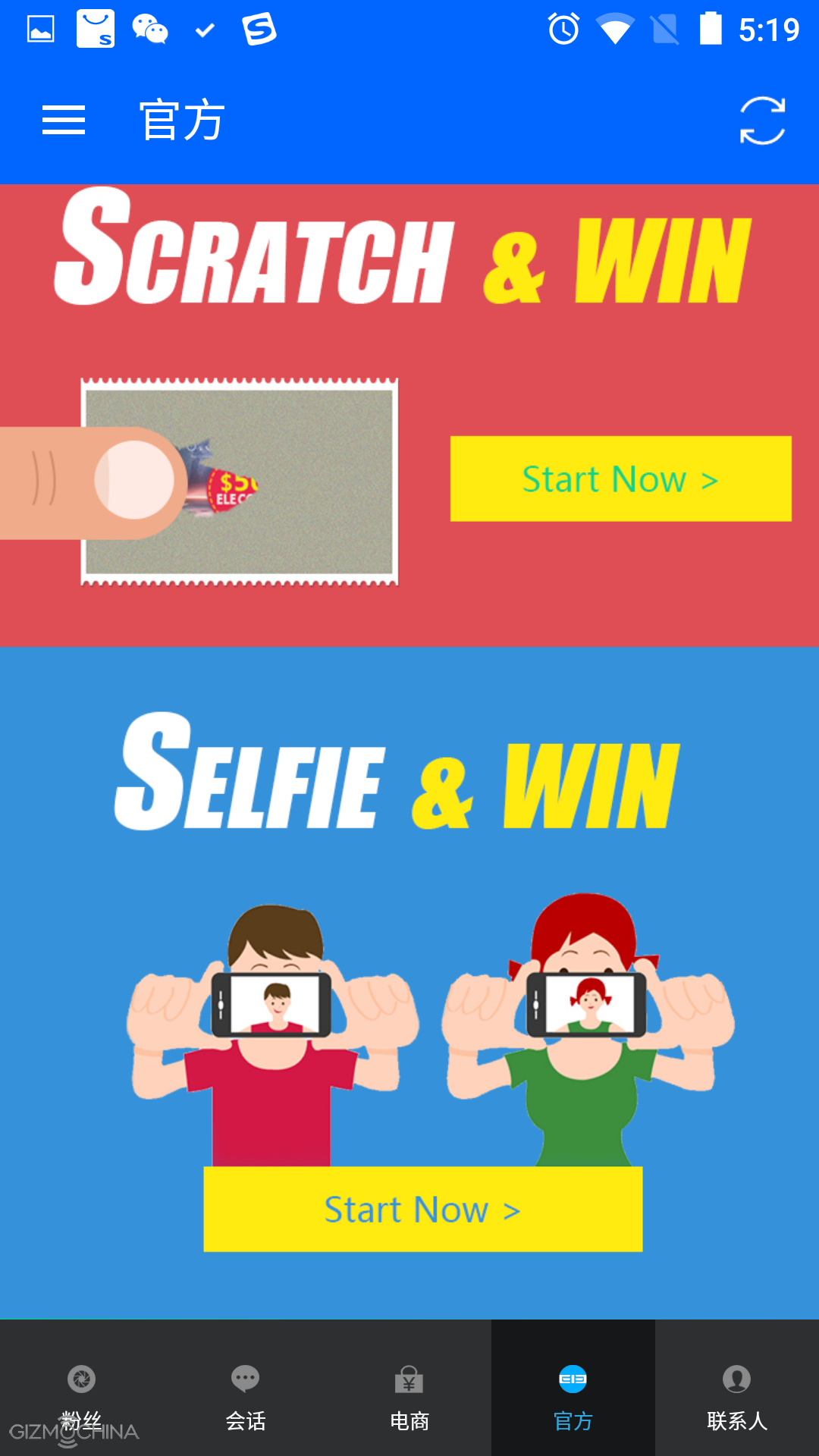 Whilst your on the App you can also try and win one of several prizes by entering the free Scratch & Win competition.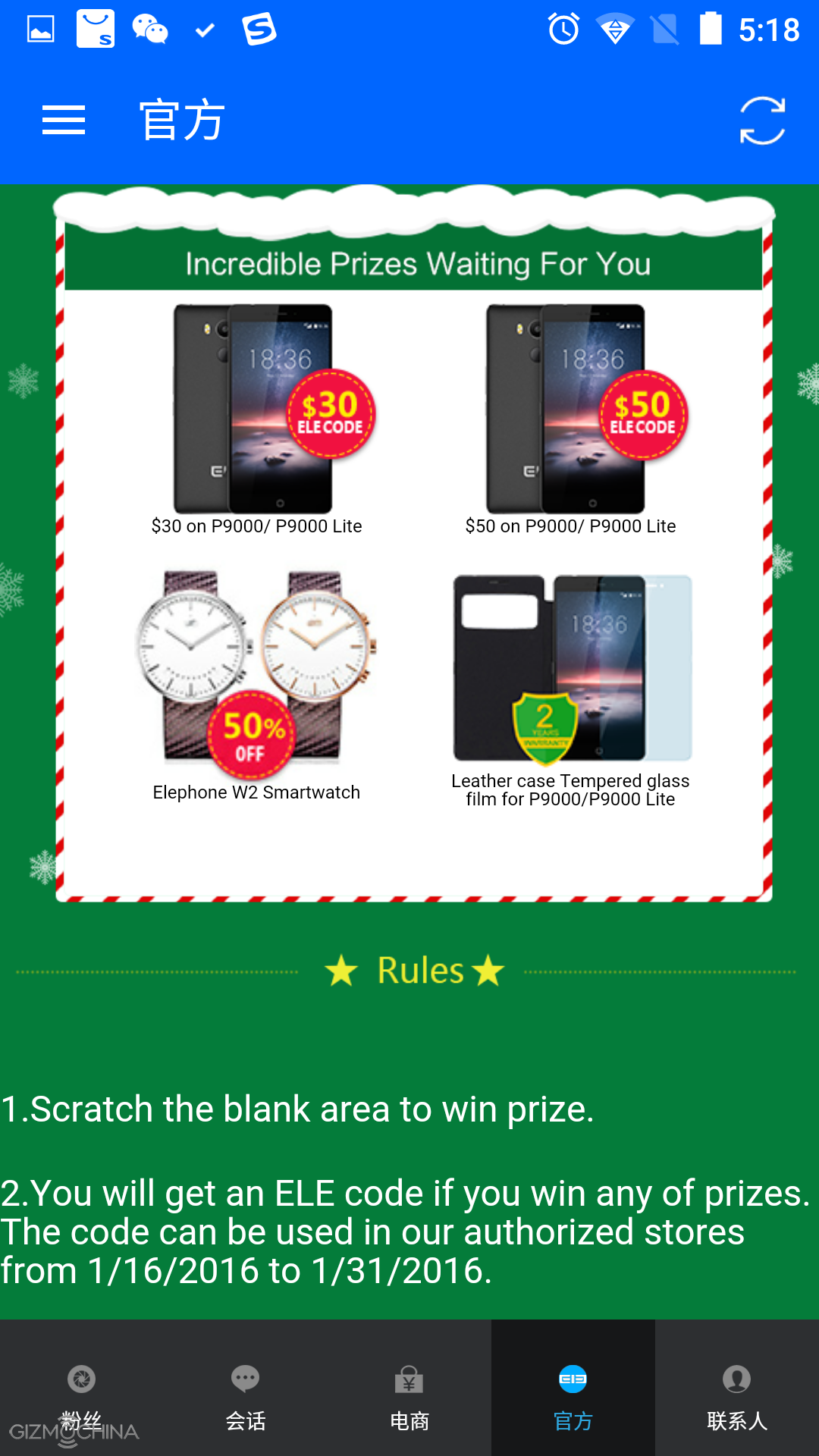 Details from the Elephone website can be found below.
So what do you think of the Elephone P9000 crowd funding promotion? its certainly different from the usual pre-sale promotional pricing.
I had a quick go on the Scratch & Win and ended up with a tempered glass screen and cover package if I purchase a P9000 🙁 I was hoping to get a $50 Ele Code but I guess I will end up donating $5.
Feel free to leave a comment and let me know what you think.
Regards Shane
Two ways to join it.
1.Enter Elephone official website, and sign in to get $50/ $30 ELE Code  for P9000/P9000 lite.
 Pay $5 Get $50 Voucher (12.25.2015-1.5.2016 )
 Pay $3 Get $50 Voucher (1.6.2016.-1.15.2016 )
2. Download Elephone App, play "Scratch & Win" or post a selfie to get $30  voucher. 
Time: 12.25.2015.-1.15.2016
Prizes:
W2 Smartwatch 
10000mAh ELE Power 
$50 ELE Code for P9000/ P9000 Lite
$30 ELE Code for P9000/ P9000 Lite
Leather case+ Tempered Glass Film 
$5 ELE Code 
QR code to download the Elephone App