Huawei P9 Rumored To Feature Dual Cameras & 6GB RAM, Release At CES 2016?
CES starts this week, which means we will soon get to see the best products from tech manufacturers around the world. Even Huawei will be present at the event and according to the company's CEO, Yu Chengdong, there will be some exciting new products that will meet us at the event.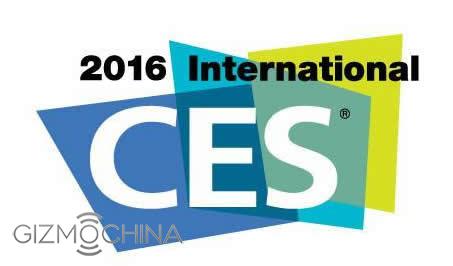 At the moment, we are not sure which devices are going to be showcased at CES 2016. However, according to the analyst, Pan Jiutang, Huawei could show off its new Huawei P9 flagship at the event. In case you have been following us, we have reported about the P9 flagship a couple of times in the past, and it was rumored that the phone will come with dual cameras.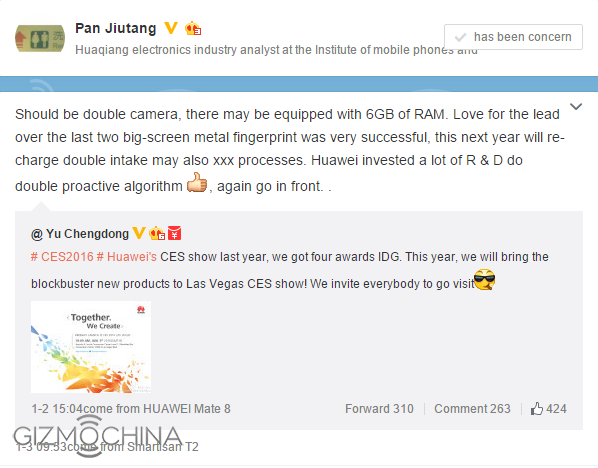 Now, the analyst further confirms the dual camera setup, as he thinks that the phone may come with two 13MP cameras at the back. What's more, he also adds that Huawei P9 might feature 6GB of RAM inside, which if true, will be the first time a smartphone features so much memory. However, this is not the first time we are hearing about 6GB RAM smartphones, as future LeTV generation and even OPPO Find 9 are expected to come with such large RAM modules. As for the other specs, earlier rumors have said that the P9 flagship will come with a 5.2-inch display with 1080p resolution and Kirin 950 chip under the hood.
Before you get too excited, we have to add that the analyst is not entirely sure about this information. Also, given that previous rumors have hinted that the phone will launch around March-April period, around a year after the P8 flagship's release, it's unlikely that the company will showcase the smartphone as early as CES 2016. But then, if Huawei is getting into the US market, this would be the ideal opportunity for them to show off their latest products in the country.
So, as of now, we can't be entirely sure that we will meet the Huawei P9 flagship at CES 2016. But we will be keeping a close eye on the event to see what all products are released by Chinese tech giants in the next few days. So, stay tuned!