Xiaomi Redmi Note 3 Now Comes In Snapdragon 650 Variant, Costs Just $151
Last year, Xiaomi had said that it aimed to sell about 100 million smartphones in just 12 months. Unfortunately, the company fell short of this target, reportedly selling less than 75 million units. But looks like this year, Xiaomi is all set to achieve this target.
First it unveiled the revolutionary Redmi 3 budget smartphone with Snapdragon 616 chipset on board. Now, the company has released a special Qualcomm Snapdragon-powered variant of the existing Redmi Note 3 mid-ranger. Both these smartphones are being offered at killer prices!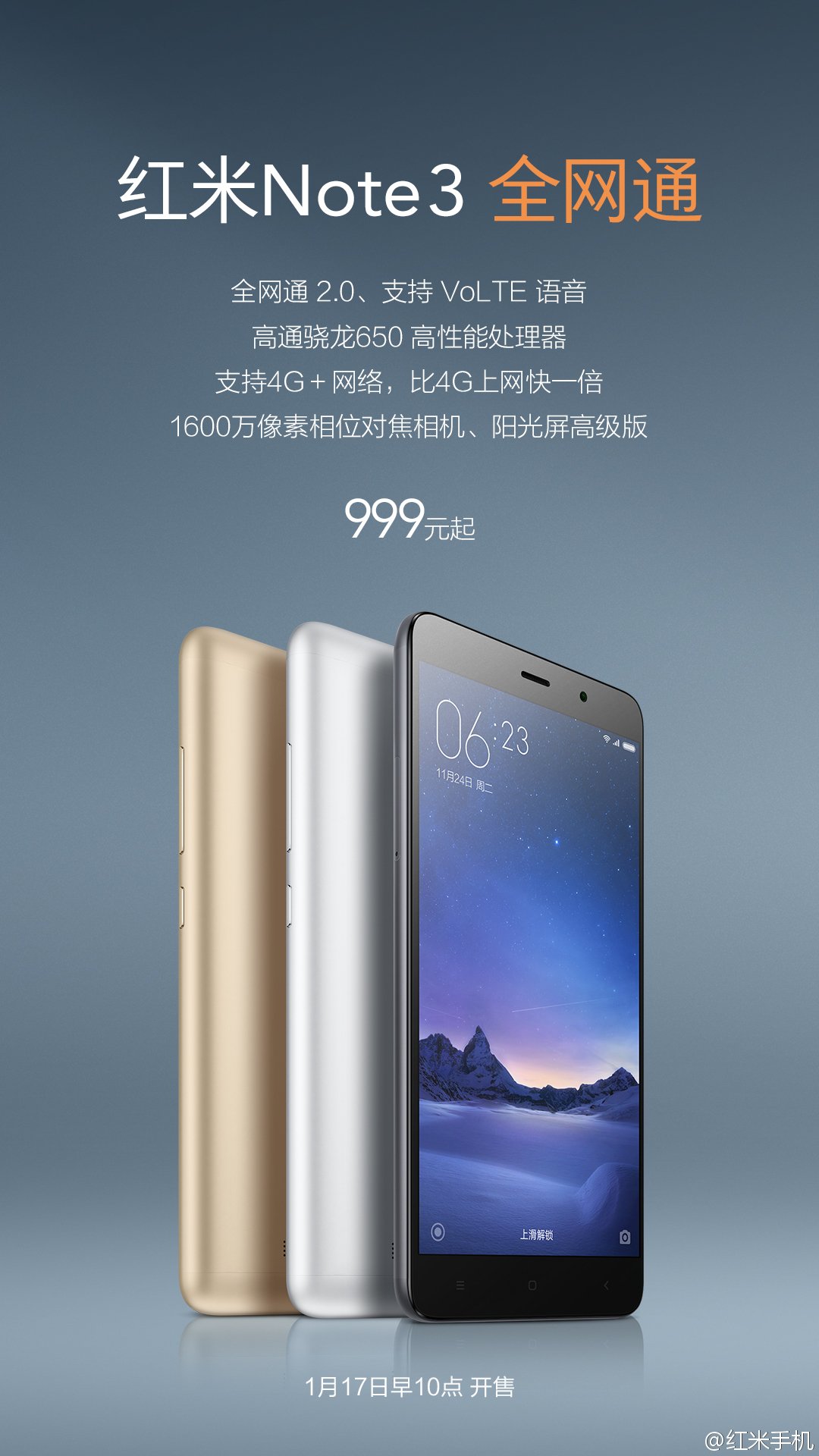 The announcement came as a surprise since the Redmi Note 3 by itself was a pretty good value for money device. But this particular version comes with the brand new Snapdragon 650 processor (earlier known as Snapdragon 618) which will be much more powerful than the Helio X10 chip found inside the previous version. It features 2x Cortex A72 cores and 4x Cortex A53 cores, along with Adreano 510 GPU. What's even more interesting is that the company has decided to price it at just 999 Yuan which comes to around $156. This makes it one of the cheapest 650 powered mid-range smartphones available in the market right now.
The base variant comes with the same 2GB + 16GB internal storage option as before, but there's a higher-end version as well which features 3GB RAM and 32GB of internal storage. Expect it to be a few hundred Yuans higher than base price of 999 Yuan. As for the display, you have a 5.5-inch FHD 1080p screen up front.
Other notable features of the new Redmi Note 3 include support for entire network, VoLTE, 4G+ network, Sunlight Display and 4050mAh battery. As for the camera, you get an upgraded 16MP rear camera sensor with 0.1s ultra-fast PDAF (Phase Detection Auto Focus). Up front, you have a 5MP shooter.
There seems to be no difference in the design of the two models. So, its basically a better version of the Redmi Note 3 but at the same price.
So, what do you think about the Redmi Note 3 with Snapdragon 650? Do you think with such releases, Xiaomi can achieve its 100 million smartphone sales target in 2016?