First Image Of ZOPO Speed 8 Surfaces, Launching On Feb 24 at MWC
ZOPO has been teasing its upcoming ZOPO Speed 8 flagship smartphone for the past couple of weeks. We have seen a couple of renders of the device, thanks to the previous teasers. The company has also confirmed that the phone will be one of the first smartphones to feature Helio X20 chipset onboard. Now, we have got the glimpse of the first image of this Chinese flagship and the company seems to have made some design changes as compared to its previous generation.
The teaser shows that the ZOPO Speed 8 features round corners and a metal frame. You can also see a speaker grill just below the logo. Although unconfirmed for now, from the port located at the bottom, it looks like the Speed 8 will feature the USB Type-C reversible port. From this image, it's hard to say anything more about the device at the moment.
However, according to earlier reports, the phone is going to be quite powerful, thanks to Helio X20 MT6797 onboard. Previously, we have seen the image of the phone's back which confirms the presence of a fingerprint sensor.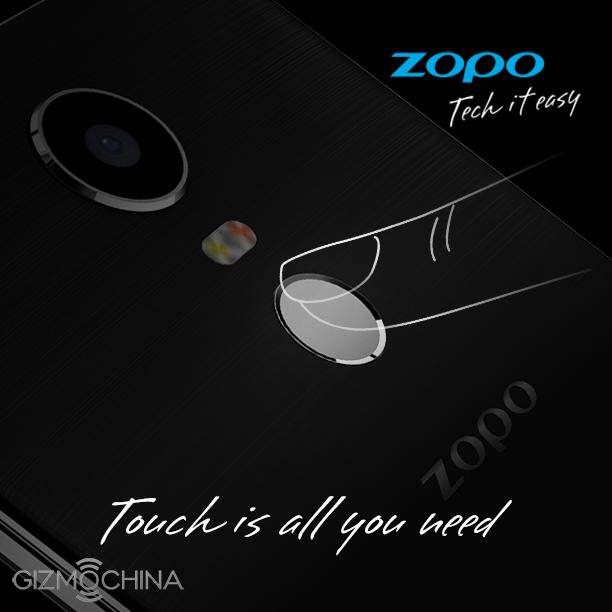 Also, we can see that the camera sensor protrudes a bit from the body, which could mean that the Speed 8 comes with a thin body. There's even dual tone LED flash just below the sensor.
Finally, the company has also confirmed that the phone will feature a large 3600mAh battery. It's not the biggest battery we have seen on a flagship, but it's still large enough to easily power a device for a day or two.
As for the release, we will meet the Speed 8 at MWC 2016 in February. The company adds that its brand ambassador, Jorge Lorenzo will be present at their booth.