Vivo XPlay 5 Release Date Confirmed, Will Feature Innovative Tech
For the past few days, Vivo has been teasing the Vivo XPlay 5 flagship. The company confirmed the name yesterday and now, it has revealed the release date of the device as well. According to the latest teaser from the company, Vivo XPlay 5 release date is set for March 1, just after MWC 2016 concludes. Following the tradition of most Chinese smartphone releases, the XPlay 5 will also be launched at the famous Beijing Water Cube Center aka National Aquatics Center at 19:30 on the above-mentioned date.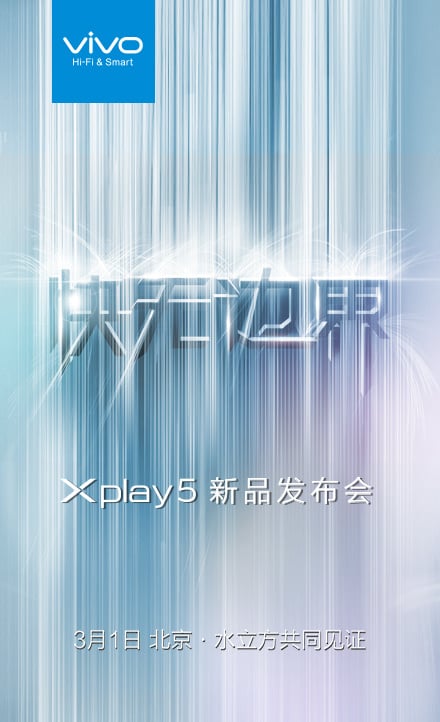 We have been hearing a lot of powerful stuff about the upcoming Vivo XPlay 5 flagship. In fact, the company has said that the upcoming flagship will bring a lot of innovations and breakthroughs in its screen structure, materials, and other technology. Well, we can imagine what the company is hinting at from the innovative screen structure, as it has already kind of confirmed that the phone will feature dual curved screen display. Even in the software department, the phone will reportedly have a few innovations.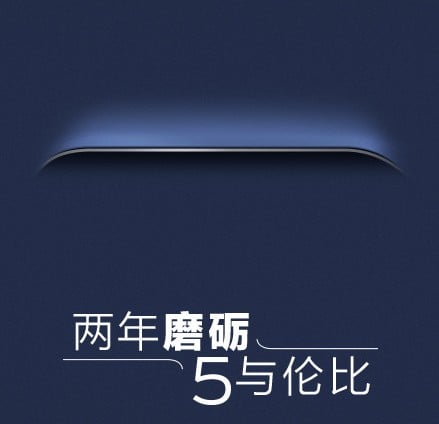 So, could Vivo finally unleash the beast this year? After nearly two years of waiting, the upcoming XPlay 5 flagship could satisfy our hunger for innovation and power. Other rumored specs of the device are also quite powerful. The phone is said to come with Snapdragon 820 quad-core chipset with a whopping 6GB of RAM. There are some other hard to believe rumors about the device like solar charging and a 31MP camera. In fact, you can read all about the leaked specs of the phone from this article.
READ MORE: Analyst Says Vivo XPlay 5 May Feature 6GB RAM
Interestingly, noted analyst from China, Pan Jiutang had said back in January that the Vivo XPlay 5 flagship may come with 6GB of RAM. So, even if that's going to be true, with SD820 on board, the phone will be super fast.
But apart from the Vivo XPlay 5 release date and dual edge screen, nothing else is confirmed about the device. We will have to wait and see what the company meant by saying that the phone had several innovative features.