OPPO confirms Fingerprint Sensor On The R9, Unlocks In 0.2 Seconds
OPPO has been teasing the features of its upcoming OPPO R9 flagship for the past few weeks. We already know that the phone will come with a metal body with matte finish and a screen with super narrow bezels. Now the latest teaser from OPPO reveals that the upcoming flagship will feature a fast fingerprint sensor.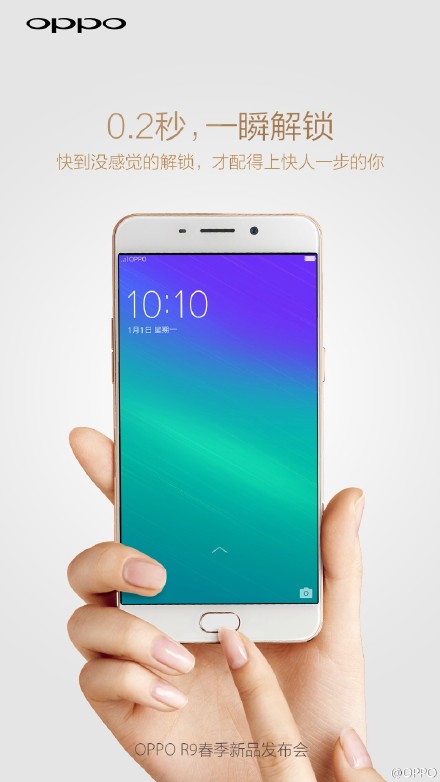 The company revealed via a couple of teasers that the R9 will come with a front facing fingerprint sensor that unlocks within 0.2 seconds. So, you will be able to start using the phone almost instantly you touch the front facing home button integrated with fingerprint sensor.
RELATED: OPPO R9 to feature super thin bezels
Apart from revealing that the sensor unlocks the phone instantly, the company also hinted that its ideal for making mobile payments. Now, OPPO doesn't have its own payment service like Apple, Samsung or even Huawei (the company recently unveiled the Huawei Pay). Could we see an OPPO Pay mobile payment service launch alongside the R9? There have been reports about Chinese companies planning to release such a service, and Huawei was the first one to jump into the mobile payment market. But we are not entirely sure whether OPPO will enter the payment market as well.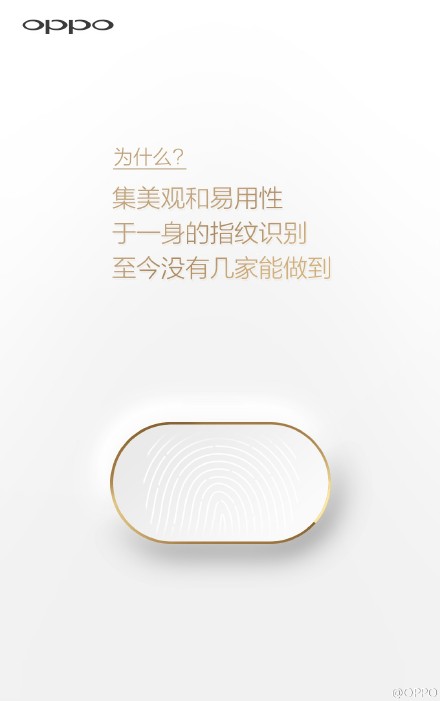 In one of its teasers, we can see that the R9's fingerprint looks a lot like the oval sensor from Meizu. Some manufacturers, like Xiaomi for example, have used an oblong shaped sensor probably to differentiate itself from other manufacturers. But OPPO seems to be taking the usual approach to fingerprint ID, instead of a different design.
Although OPPO isn't officially confirming any other device apart from the OPPO R9, we are almost sure that we will meet a larger sibling, namely the OPPO R9 Plus at the event. Instead of an octa-core chip which is likely the Helio X10 inside the OPPO R9, the Plus variant will reportedly come with Snapdragon 652 and a larger 4000mAh battery as well. Other specs will be the same like 16MP rear and front cameras, and 4GB RAM.
Pricing was never the strong point of OPPO devices, and it said that the phone could retail for as much as 2999 Yuan which comes to $460. The R9 Plus could be even more costlier, retailing for 3499 Yuan ($537).