Xiaomi Mi 5 Sold Out Instantly In The Third Flash Sale, Next Sale On March 22
In the first two Xiaomi Mi 5 flash sales, the phone was instantly sold out. So, when it was declared that the Mi 5 was once again sold out in the third flash sale within a few minutes in China, it didn't come as a surprise. The popularity of the phone is quite high, even after three flash sales in the country. To remind you, there were over 16 million registrations for the first ever pre-order of the device, out of which a good majority may still have not got a chance to get hold of the device.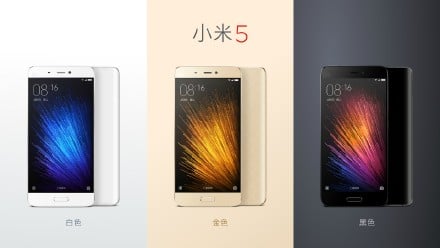 Also, the third flash sale was without prior registrations, but still the phone was instantly out of stock. Xiaomi is yet to reveal how much stock it offers per sale, but we can expect it to be pretty large since the company is said to stock up Mi 5 in plenty before its official release. There were two version available for sale this week, one being the standard edition costing 1999 Yuan and the other being the high version costing 2299 Yuan. Both black and white versions were available for sale. Black being the popular among buyers was the first one to go out of stock.
In the next flash sale, once again only the standard and the high version will be offered. There's still no news about the Mi 5 Pro or the gold colored edition which the company had announced during the conference. So, if you are looking to purchase these two editions via third party resellers, you will probably have to wait for a few weeks more.
Meanwhile, you can check out our review of the Xiaomi Mi 5 from here.