Xiaomi Teases Its First Curved Screen TV!
Xiaomi's Mi TV range is quite popular in China, mainly because they are big and cheap. Now, the company has just confirmed that it will be soon releasing it's first curved screen TV in China. So, Xiaomi fans in China have one more reason to rejoice.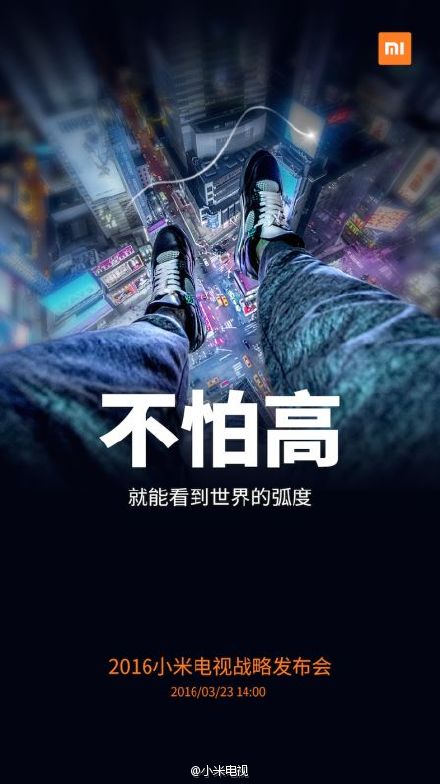 This is not the first time we are hearing about a curved screen Mi TV 3 from Xiaomi. Yesterday, Xiaomi had released a new teaser via Weibo which revealed a few numbers in the series of Pi. This was a big hint that the upcoming TV from Xiaomi was going to be a curved one.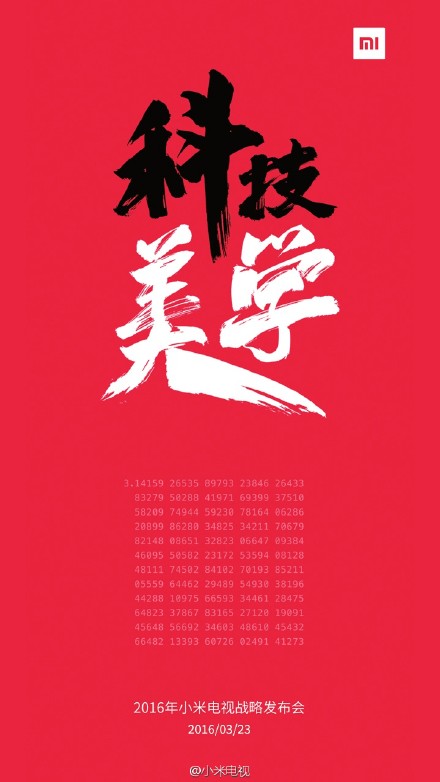 Previously, two new Xiaomi Mi TV models were spotted on the 3C quality certification website, one featuring a 65-inch display and the other with a 43-inch display. It is said that the Mi TV model with the larger 65-inch display could be the curved screen model. On the other hand, the 43-inch one could be the successor to the existing 40-inch screen model.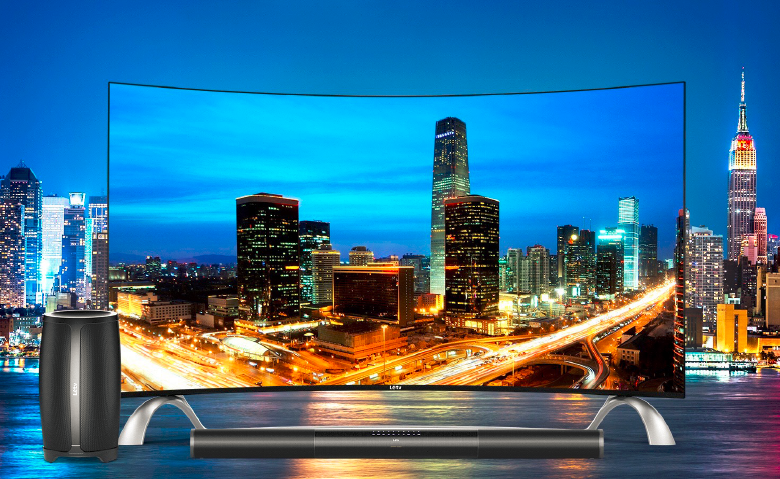 Now, if you remember, Xiaomi's direct rival in the smart TV segment, LeTV (now LeEco) has a curved screen TV under its name. The Super 4 Max65 Curved Commemorative Engineering Edition was the world's first curved screen split TV and was released back in December last year. The TV comes with Samsung's 4K ultra-thin curved panel along with Snapdragon 810 under its hood, making it a true entertainment hub. The TV is priced at 6999 Yuan ($1075) but it's still to be readily available for purchase to consumers.
If Xiaomi prices the TV lower than this figure and manages to make it available for sale pretty soon, then the upcoming curved screen Mi TV could be popular as well.
Well, there's still 7 days to go till the launch of the first curved screen TV from the company. However, since Xiaomi seems to be keen on teasing the device before it's release on March 23, we can expect some more information in the coming days. So, stay tuned.