HTC M10 Price Leaked, Almost Twice As Costly As Xiaomi Mi 5
HTC is all set to announce its flagship device for 2016, HTC M10 in April. We have been seeing a lot of rumors about the device in the past few days. Now, a new leak reveals the pricing for the HTC M10, and it's quite costly.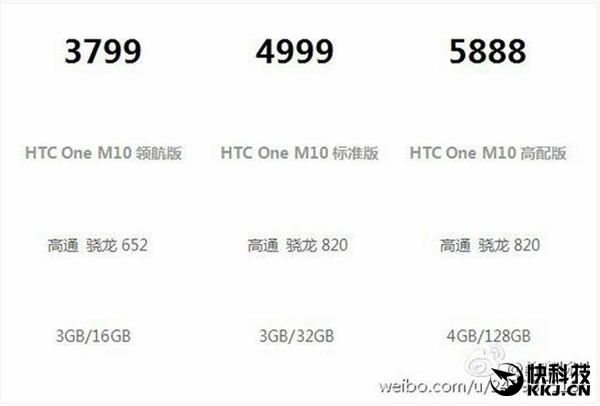 According to the new leak, the HTC M10 will be divided into three different versions based on its specifications. The base variant will come with a slower Snapdragon 652 processor with 3GB of RAM and 16GB of internal storage which can be further expanded via MicroSD. This version will be priced at 3799 Yuan ($586).
Then, there are two Snapdragon 820 variants. The low-end model will come with SD820 and 3GB of RAM with 32GB of internal storage. On the other hand, the higher-end model will feature the same chip but with larger memory modules, i.e. 4GB RAM and 128GB ROM. However, these models are quite pricey. The low-end SD820 variant will reportedly retail for a price tag of 4999 Yuan ($771) while the top-end variant will cost 5888 Yuan ($908).
As you can see, these models are priced nearly twice as much as the Xiaomi Mi 5 variants which also comes with similar specs, including Snapdragon 820. However, we have to remind you that these prices are not yet confirmed by the company, and they could be a bit cheaper than these figures.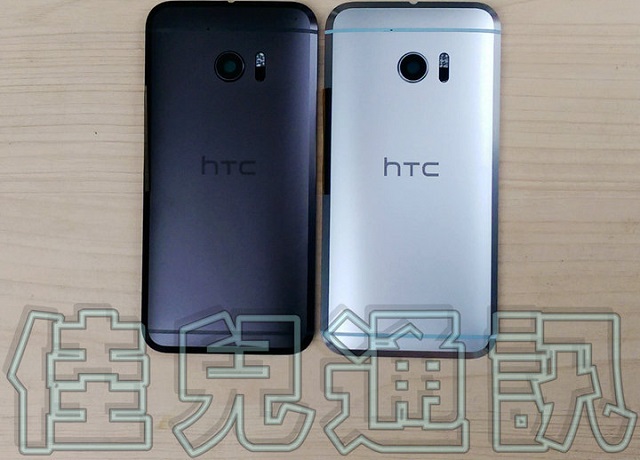 Other rumored specs of the phone include a 5.2-inch 2K display, 3000mAh battery, rear camera setup with OIS which will most likely be a new 12MP ultra-pixel lens with Sony IMX378 sensor. Moving on to the performance of the device, it's reportedly going to be fierce, with a recent leaked AnTuTu image showing a score upwards of 156,000.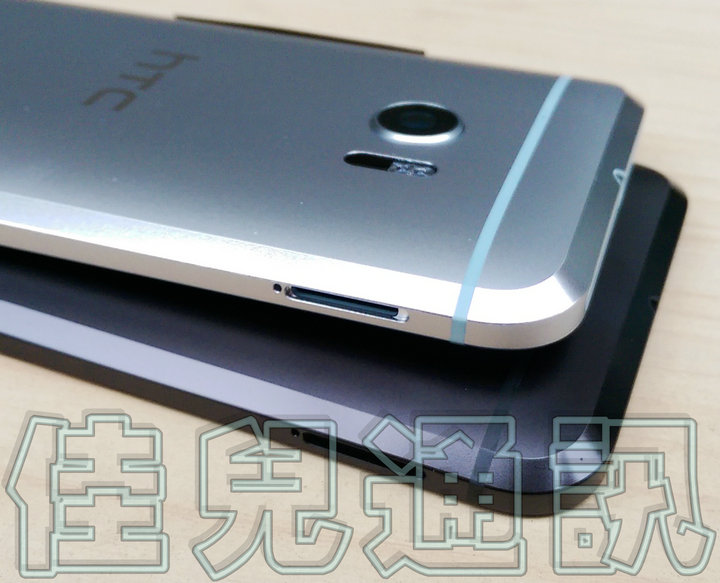 As for the design, recently leaked images have showed that the HTC M10 will come with a slightly updated design, losing the company's traditional logo and dual speakers for a much more compact body with better screen proportion. Just below the display, the buttons will be a combination of capacitive and physical ones. The home button will most likely be integrated with a fingerprint sensor.
Despite its premium design and powerful specs, if the HTC M10 is really priced at $900, would you ever consider buying the device? Reports suggest that the phone will most likely release on April 12 with sales starting on April 15 in Taiwan.