UMi TOUCH Battery Test: A True 4000mAh Power Monster
by Shine Wong Apr 15, 2016 4:31 pm1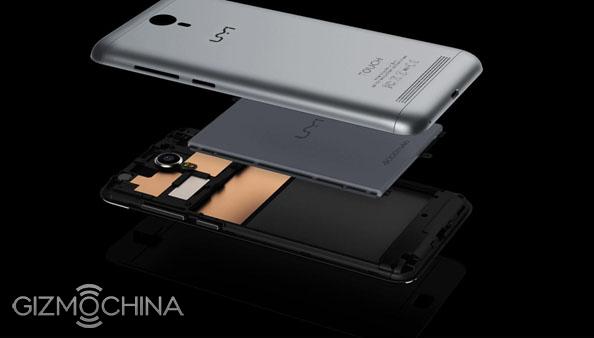 UMi TOUCH packed with a 4000mAh internal big battery, from the spec it says 15 days standby time.
Here we took one out for test to see what is the real capacity inside the UMi TOUCH.
Battery number: SHT-436588PL

Size: 4.5mm

Label capacity: 3800~4000mAh

Input: 4.35V
Test procedure:
Charge battery: Charging in 0.2c constant current till 4.2v, then set to constant voltage, current should be smaller than 0.1c, cut off the current immediately after fulling charge.

Let it sit for 5 mins

Release battery: release battery in 0.2c constant current till it finish

Let it sit for another 5 mins

24 hours Circulate testing from step 1 – step 4
Analyzing Results
First test result doesn't count in the report, the second and third run test result show the difference capacity based on different temperature.
After 24 hours testing result:
Battery release test result Graph 1 : Different color represent different temperature,  result shows battery capacity at almost 4400mAh when fully charged, and 3200mAh when battery is 100% released.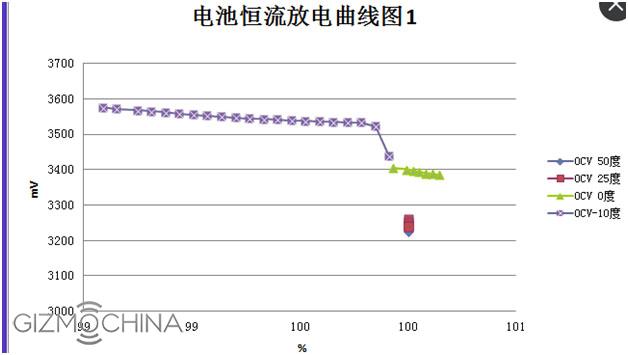 Here is what it looks like when Graph 1 zoom in, look at line 25°(in pink) and -10°, from 99% – 100% released, battery capacity would be test as it's between 3200mAh – 3300mAh. Look at line 0° (in green) , battery would be test as 3400mAh more or less and at 50°(in purple), battery would be 3600mAh more or less.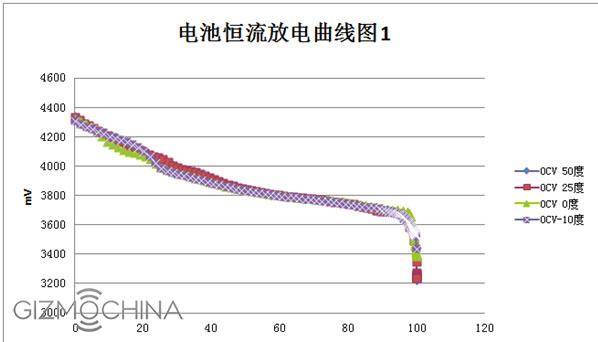 Conclusion
Normally we will only see the result tested at 25 degree as it's the regular temperature. According to the result, the first thing we learn from this test is that battery's actual capacity would be changed based on different temperature and the current capacity when testing, as well as tester machine and electronic current.
The second thing we learn is that, after 24 hours charging and releasing, we see that UMi TOUCH's battery could reach up to 4400mAh and as low as 3200mAh. During the testing mostly it shows 3800 – 4000mAh. So the number stated at UMi TOUCH battery is reasonable.