Watch The Xiaomi Mi 5 Scratch, Burn & Eventually Break In A New Video
Xiaomi Mi 5 is currently one of the popular Chinese flagships in the market and even after nearly two months of its release, the phone is not yet readily available for sale. The phone is made out of a combination of glass and metal which should essentially make it sturdy. However, if you think that the phone can take some beating, then you'll be probably disappointed to see the video down below. In a video, it was seen that the Mi 5 easily bends and even breaks given the right pressure.
The video starts off with a basic scratch test and as we can see, the phone does well in this test. Gorilla glass on both the front as well as the back does a good job of protecting the phone to a great extent. Even the metal frame on the side isn't affected much by some scratches. Next up was the heat test in which, the phone managed to perform well. Initially, we did see a few dead pixels on the screen but as soon as the heat source was taken away, the pixels came back to life. So, no real problems in this area.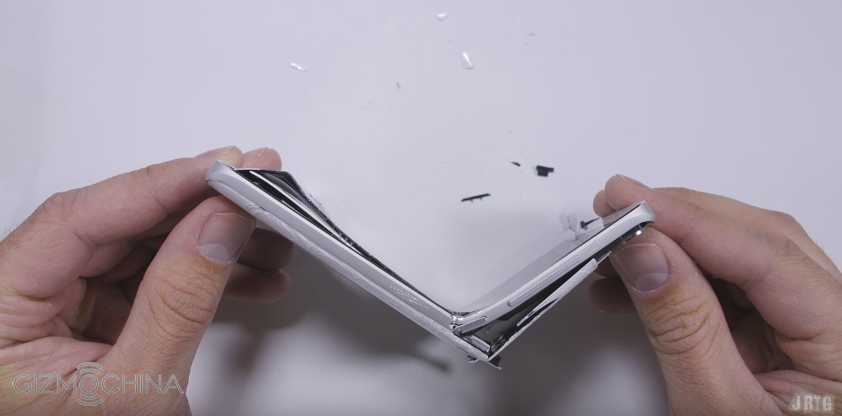 However, when it came to the bend test, it was surprising that the Xiaomi Mi 5 turned out to be so easy to break. Given the right amount of pressure, you can easily break the phone into two pieces with your bare hands. As the reviewer claims, this is because the company has used an ordinary aluminum body and not the high-grade one used by other manufacturers. Also, there is just a single frame which doesn't help the cause. Most manufacturers use double frame design which improves the rigidity of the device.
So, what does it tell you about the phone? Well, it looks like the company might have used cost effective materials on the device. However, this isn't necessarily a big drawback given that your phone hardly will come under such kind of pressure. So, for most users, this shouldn't be a big worry.
Still, after seeing this video, what are your thoughts on the Mi 5's body?