Xiaomi Max Pricing Exposed, May Not Be As Cheap As Expected
It looks like the next few days are going to be flooded with news and leaks about the Xiaomi Max phablet. We already have seen images, and the specs of the device, thanks to the previous leaks. There was even a rumor that the phone was going to be priced at just $200, which would have been awesome. But according to the latest information, the Xiaomi Max's price could be a bit higher than expected.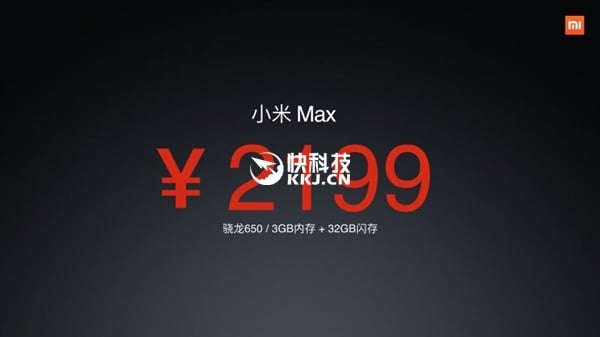 Thanks to a leaked image of a PPT presentation found by Mydrivers, it is said that the Xiaomi Max could sell at 2199 yuan which comes to $338. In the image, we can see that the phone comes with Snapdragon 650 chip, 3GB of RAM and 32GB of internal storage.
READ MORE: Xiaomi Max Back Case Reveals Infrared Port On Top
Now, this makes things really interesting. If you remember, the standard edition of the Xiaomi Mi 5 flagship starts at just 1999 Yuan ($310). This model features the mighty Snapdragon 820 (slightly underclocked) version with 3GB of RAM and a 5.2-inch 1080p display. On the other hand, the Xiaomi Max is expected to come with the much, much slower hexa-core Snapdragon 650 chipset. It's not even the Snapdragon 652 chip. Considering this information, it really doesn't make sense for the company to price the new phablet at such a high price. So, you might want to take this leak with a pinch of salt.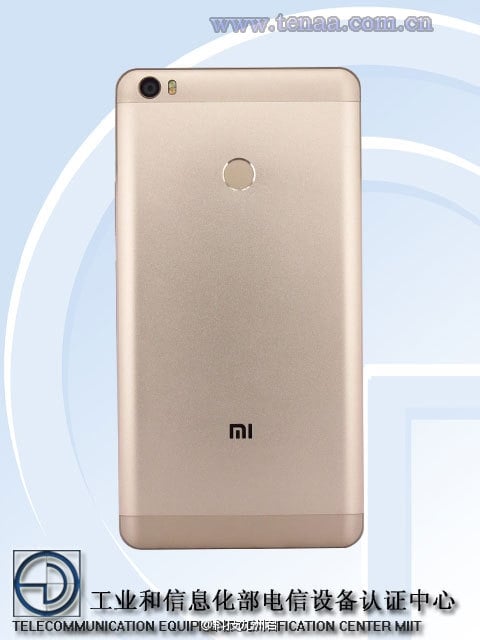 Moving on, the phone is said to come with a 6.4-inch 1080p display with 2GB / 3GB RAM and 16GB / 32GB storage variants. There will be a large battery inside, with a capacity of more than 4000mAh (most likely 4500mAh). The phone is also said to come with an infrared port on the top. Other features of the Xiaomi Max include a slim profile, 2.5D glass and a metal body with fingerprint sensor located at the back.
You can read more about the leaked TENAA pictures of the Xiaomi Max from here.