Vernee Will Release The First OTA Update For the Vernee Thor Today
Vernee Thor orders have started shipping and there are already a lot of users who have got the device in their hands. The company had revealed earlier that the phone was going to get its first OTA update soon. Now, Vernee has informed us that the first OTA update for the Vernee Thor has been finished and the company will start the roll out of the new update today. So, customers who have the new Vernee smartphone in their hands can expect to update their smartphone very soon.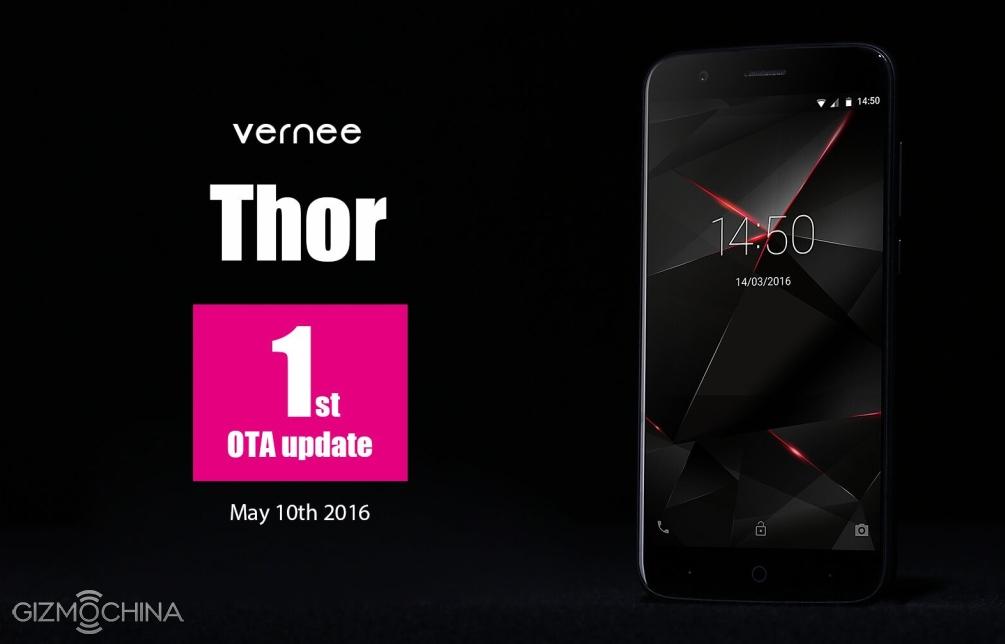 The first OTA update for the Vernee Thor brings a lot of improvements and optimisations including speeding up the fingerprint recognition on the device. In fact, Vernee had released a video revealing the most efficient way to unlock the Thor, you can check that out from here. The full change log of the first OTA update are as given below.
The update will fix or optimize the following aspects:
      1. Optimized the lock-screen wallpaper presentation
      2. Improved the fingerprint recognition rate
      3.Reduced the heating effect when charging
      4. Lowered the possibility of probabilistic fingerprint failure
      5. Optimized the compatibility of third party apps
      6. Addressed the problem that system time doesn't update probabilistically
      7. Enhanced the fingerprint recognition speed by 10%
      8. Addressed the problem of probabilistic icon overlap
     9. Improved the touching experience of the screen
     10. Optimized the dual SIM settings and the function of rejecting incoming calls with an SMS
     11.  Added the function via which the incoming SMS will turn on the screen
In case you are wondering how to update your Thor, here's how you can do it.
Go to settings > about phone > wireless update. You should see a notification for the update on top. Just download the update and follow instructions to complete the first OTA update for the Vernee Thor.
If you have any comments on the new update, you can post them on the official forums of the company.