Meizu's First Curved Display Smartphone Leaked in Pictures
After Vivo entered the curved edge display market, many rumours starting making rounds on the internet claiming that other Chinese handset makers including Xiaomi, and Huawei are working on their own curved edge smartphones. Looks like these two aren't the only new Chinese smartphone manufacturers working on such a smartphone as alleged images of a curved display smartphone from Meizu has just surfaced online. Like the Galaxy S7 Edge, these images reveal a new Meizu smartphone featuring dual edged curved display.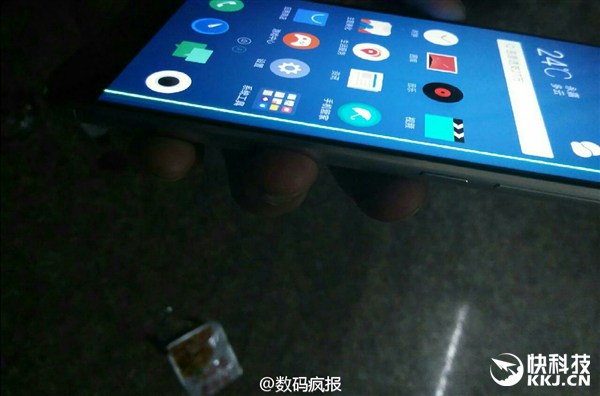 Although the images aren't as clear as we would have liked, it does reveal that the phone will have dual edged screen. The basic design seems to be in line with Meizu's flagship philosophy, and it reminds us a little of the Pro 5 flagship announced last year. Another very Meizu like design is the physical home button, located just below the display. Its oval in shape and similar to the ones we have seen on the company's smartphones in the past. Also, a couple of images reveal that the phone is running Meizu's own Flyme OS. Unfortunately, apart from this, no other information was revealed about the device.
We are not sure whether the company is planning to release this dual edged screen smartphone as a variant of the existing flagship Pro 6. This is a possibility as the company could follow the same strategy as the Samsung Galaxy S7 Edge. But another possibility is that this could be a new smartphone lineup, like the update of the popular MX series. We haven't seen the Meizu MX6 model yet and this could be it or at least one variant in the series.
Meizu has had a good relationship with Samsung in the past, with the company using the South Korean giant's Exynos chipsets inside its flagship models. So, it is quite possible that the company extends this relationship for curved edged displays. A recent leak event showed off an Exynos 8890 powered variant of the Meizu Pro 6, you can read all about that from here.
So, what do you think? Is it a good idea for Chinese giants to release dual edge curved display smartphones?