Xiaomi's New Drone Will Be UltraPortable, Reveals Teaser
Xiaomi is all set to unveil its first drone tomorrow at 7PM in Beijing. The company has been teasing the new device for the past few days, revealing some features as well. Now, the latest teaser for the Xiaomi drone reveals another important feature of the device — portability.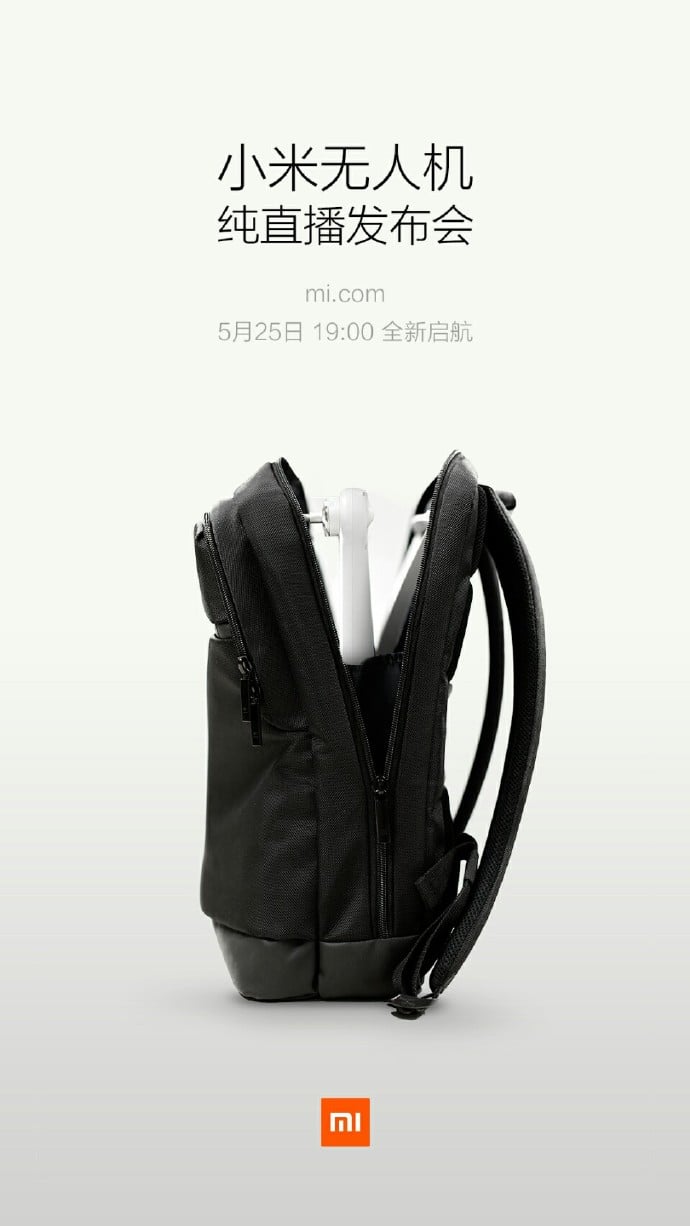 The teaser shows that the Xiaomi drone can be carried around inside a regular backpack, which means the product's form factor would be compact. This is definitely good news since carrying around a large drone can be a hassle and it is always better if you can fit it inside your everyday backpack while travelling.
In case you remember, the earlier teasers had confirmed that the new drone will come with a four-rotor design and a rotating camera. The drone is said to support 4K video capture at 30 fps. As for the pricing, it is said that the new drone will be priced at around 3999 Yuan ($610) which will be great considering that this will be a high-end drone comparable with market leaders.
RELATED: Xiaomi's New Drone Could Be Controlled Via Mi Wearable
Xiaomi has a tradition of disrupting the existing market leaders and looks like it is all set to do this in the UAV market as well. At present, the popular DJI is known for its Phantom and Inspire series drones, but these are costly products and out of the reach of many everyday drone lovers. Xiaomi's new offering could be a potential solution to such buyers, who want to get the best out of their new drone without having to empty their pockets.
It is said that Xiaomi won't be manufacturing the new drone, instead has given this to a third party manufacturer. We will get more details during the launch tomorrow, so stay tuned for more details.