ZUK Z2 Pro 6GB RAM Version Sold Out In Under 5 Minutes In China
Since the debut of the Vivo XPlay 5, the world's first 6GB RAM smartphone, we have seen a couple of other Chinese manufacturers enter the 6GB RAM market. ZUK is one of these companies and its ZUK Z2 Pro smartphone went on sale today for an amazing price tag of 2699 Yuan which comes to just $412. This makes it one of the cheapest 6GB RAM phones in the market right now. So naturally, when the phone was made available for purchase earlier today, there were lots of buyers interested in the device.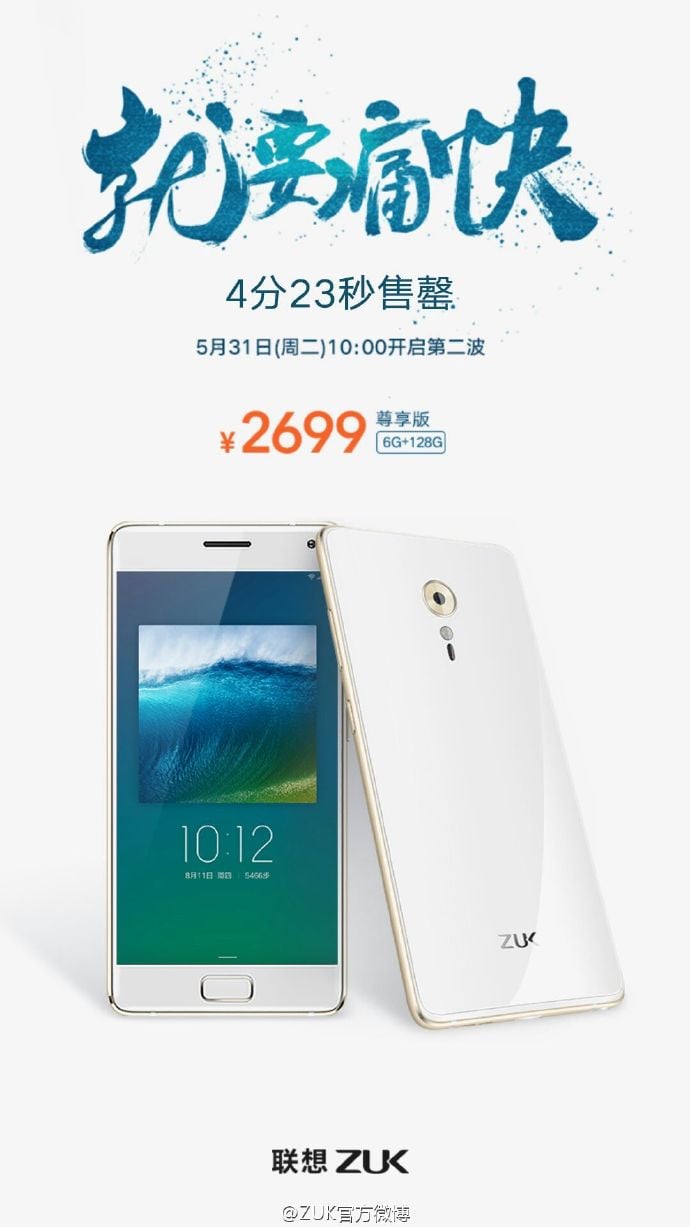 Within a few minutes of the sale, which started at 10:00 AM today, the phone was sold out. Today, the ZUK Z2 Pro White Ceramic version was made available for buyers with 6GB RAM and 128GB internal storage. The company now reveals that this top-end version was sold out within 5 minutes. To be exact, it was out of stock in just 4 minutes and 23 seconds. Unfortunately, the company did not reveal how many total units were offered for sale today.
As for the specs, the ZUK Z2 Pro comes with the Snapdragon 820 chipset with 6GB RAM and 128GB of internal storage. The phone features a 3D glass body and comes with ultra-narrow 1.41mm bezels which makes the display stand out. There are a lot of unique features of the Z2 Pro, which you can read from here. If you are interested in the full specs and features of the device, check out our launch article from here.
RELATED: ZUK Z2 Coming This May End With A Snapdragon Chip Inside
The next flash sale is exactly a week away, i.e. on May 31 and along with this top-end model, the 4GB RAM + 64GB ROM version will also be made available for sale that day. Interestingly, ZUK is yet to reveal a price tag for this version and the company has asked its fans to guess the right price. The company will reveal the price on May 31 and those who get it right will get some discount vouchers.