Vivo X7 & X7 Plus Will Be Unveiled On June 30
Vivo has been teasing its upcoming Vivo X7 flagship for the past few days. However, till now, the company didn't give out a release date for the device. Now, Vivo has just confirmed that the Vivo X7 flagship will be unveiled on June 30 in Beijing at 19:30. The company also confirms that there will be another device at the event, namely the Vivo X7 Plus.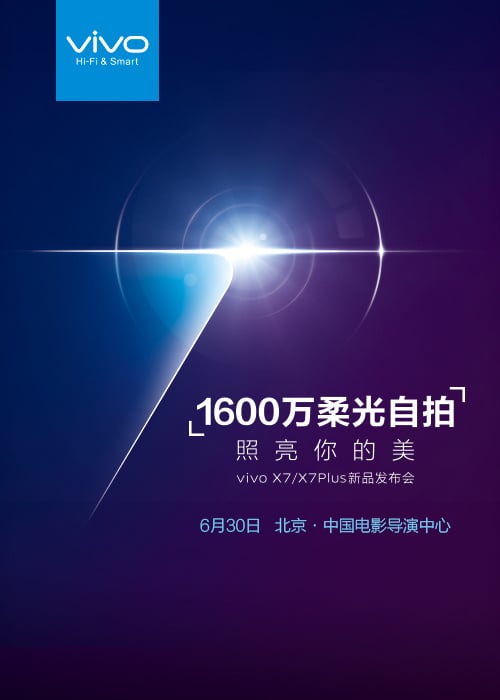 Thanks to the previous teasers, we already know a lot about the X7. The phone will be powered by the Snapdragon 652 octa-core chipset with 4GB RAM and 64GB of internal storage. Up front, the phone will feature a 16MP camera with moonlight flash, while the details of the rear camera sensor are still not available. The phone will also feature a front facing fingerprint sensor embedded into the home button.
The company just confirmed the Vivo X7 Plus variant today, however, we have no information about the same. Since the design and the basic features are similar to the OPPO R9 and the R9 Plus handsets, we expect a larger display, battery and probably a better chipset as well, inside the Plus variant.
There are a good ten days left for the official launch of these two handsets, so expect more details via leaks and rumors by then. Stay tuned!