Imoo Learning Phone From BBK Is Here For Education, Features Revealed
by androidbrick Jul 3, 2016 9:32 pm0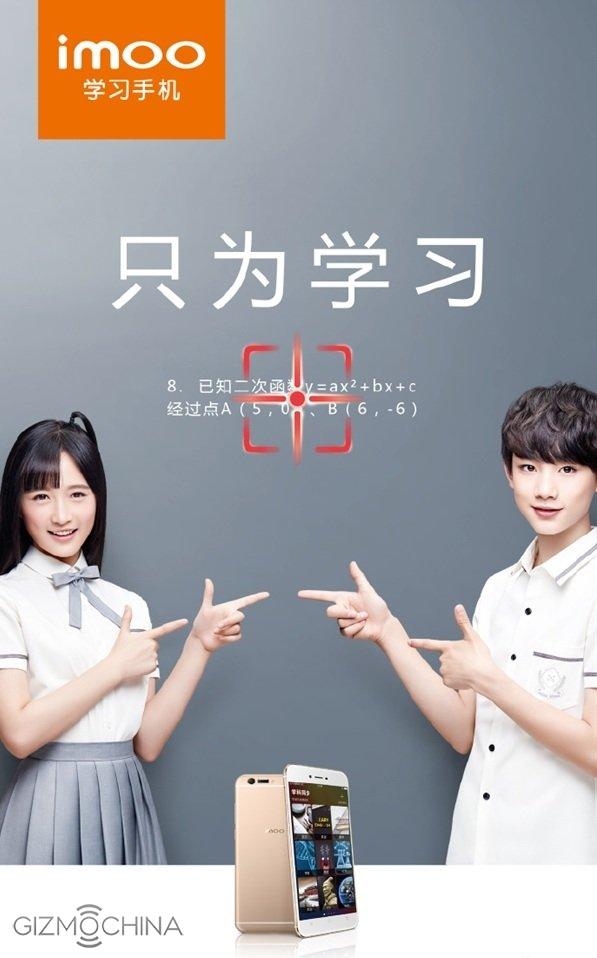 Earlier teasers about the new brand from BBK "imoo learning phone" were not certain to describe its features. We knew that the youngest brand of the BBK family will come targeting education, therefore targeting students first. Other members of the family are Oppo, Vivo and OnePlus as we highlighted in this article. Now we know most of  the specs and why its called a learning phone for young students.
Lesson/subject synchronization, teacher consulting and parent safety (probably tracking of the children) are some info related about "student and school" relationship. Students can use the data-saving feature of imoo phone, thereby using less internet for their learning. They will also have the chance to track their schedule/lessons online from imoo.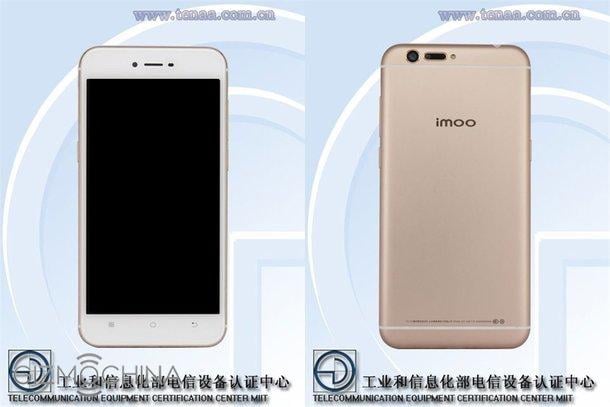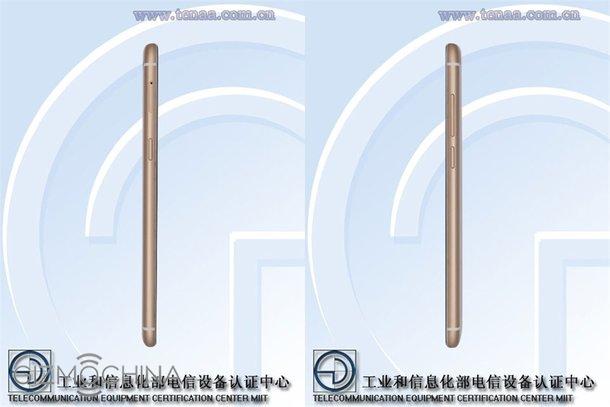 Imoo looks like its big brother, Vivo V3Max in front. Back side of the phone is similar to the iPhone 6s except the hole between the camera and the flash. It could be a place for the laser focus in addition to some other feature, which we will know for sure after the official launch. What's more interesting is that we can't see any fingerprint scanner back or front and imoo may have thought that it's not necessary for children.
RELATED: Company behind Vivo, OPPO, and OnePlus launches a new smartphone brand
The learning phone comes with a 5.5″ Full HD AMOLED  screen, equipped with MediaTek P10  eight-core 2GHz processor. 3GB RAM, 32GB ROM, 2930mAh battery, 13MP rear camera, 5MP selfie camera are the other specs of the phone as we know for now. It will have Android 6.0 out of the box measuring 158 x 78 x 7 mm and 154.5 gm.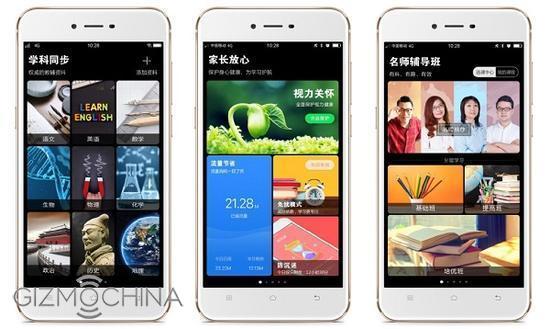 We all know that Chinese students are a big community, following mobile technology very well. Most of them will probably want a new phone for the next school period and  parents might choose to buy imoo for their children because of the education oriented abilities of the new brand. Price for the imoo phone will be around 2000 Yuan – $300.