Meizu CEO Not Happy With MX6's Design, May Even Scrap the MX Series (Updated)
UPDATE:
After a few months of silence, Meizu's CEO Huang Zhang made a microblogging post on Weibo today "If not for using Pro 6's appearance, I think MX6 would be the best MX series smartphone" (translated).

So looks like the leaked internal mail was true! The CEO doesn't seem to be happy that MX6 is using a similar design as the Pro 6. However, specs wise, the phone should have capable hardware inside to take on other mid-range flagships. 
Meizu's smartphone business is bigger than ever before. Thanks to the healthy competition between Meizu and Xiaomi, the former smartphone company has managed to post very impressive growth in the past few quarters. The company has even introduced new smartphone lineup aimed at the young generation in the past couple of years, such as the Blue Charm M series. But it looks like, the company's popular flagship MX series could be in trouble this year.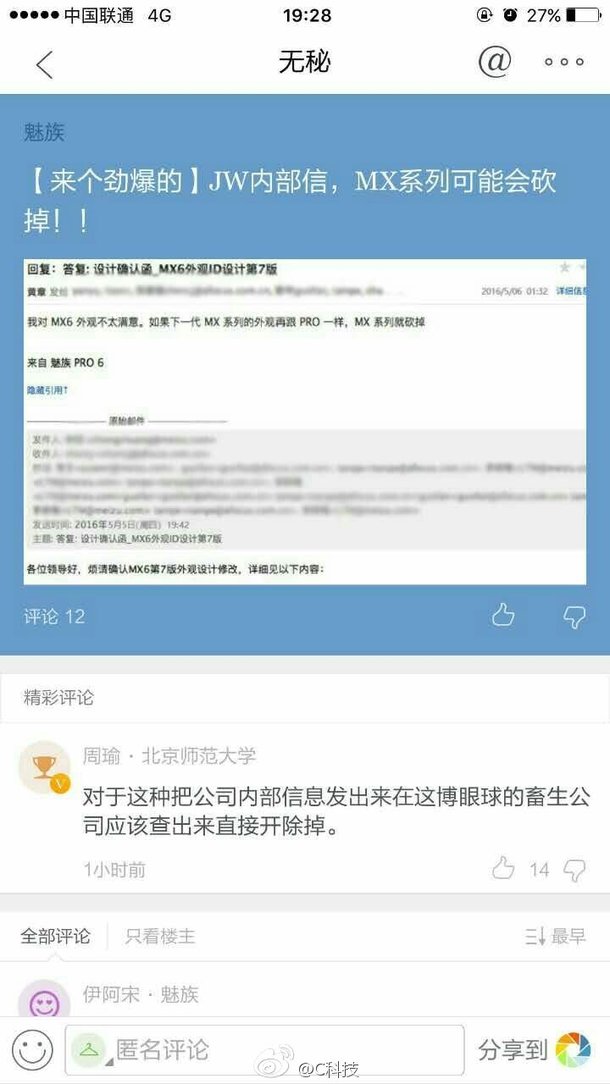 In an alleged leak of Meizu's internal emails, Meizu's CEO Huang Zhang seems to be unhappy with the design of the upcoming Meizu Pro 6 smartphone. He said that if the next generation version of the Meizu MX6 and Pro 6 are going to be this similar, then  he may consider scrapping the lineup!
Well, this sounds like an exaggerated statement, but to his credit, Meizu has killed off a few smartphones in the past. For example, remember the Pro 5 Mini phone which was supposed to meet us sometime in the first half of 2016? Well, due to some supply problems faced by the company, Meizu scrapped the device. And then there's the MX Pro lineup which the company killed last year, favoring the new Meizu Pro series.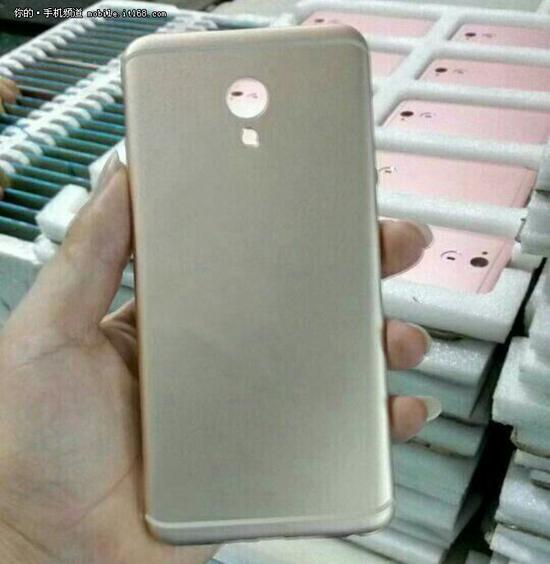 Given that Meizu's MX series is hardly in the limelight due to the numerous other powerful mid-rangers in the market, could the company consider killing the MX series for a new mid-range lineup? Well, we can't be sure, because the leaked image of the internal mail cannot be verified at the moment.
RELATED: Meizu MX6 Ubuntu Edition Pictures Gives Us a Good Look At The Handset Before Launch
But what we do know is that the upcoming Meizu MX6 looks a lot like the Pro 6! We have seen a couple of leaks of this upcoming device in the past week, which reminded us of the Pro 6. The MX6 is expected to be released on July 19, so let's wait for more details.