Xiaomi Mi Band 2 GiveAway From GizmoChina & Banggood
We love giving away new products to our readers. Today, we have yet another hot product to give away to one of our lucky readers and its none other than the new Xiaomi Mi Band 2. The latest Mi Band 2 version comes with a lot of upgrades including a display up front, making it a hot product in the market. Further, there are a lot of new features as well, which makes the Mi Band 2 the perfect product to giveaway.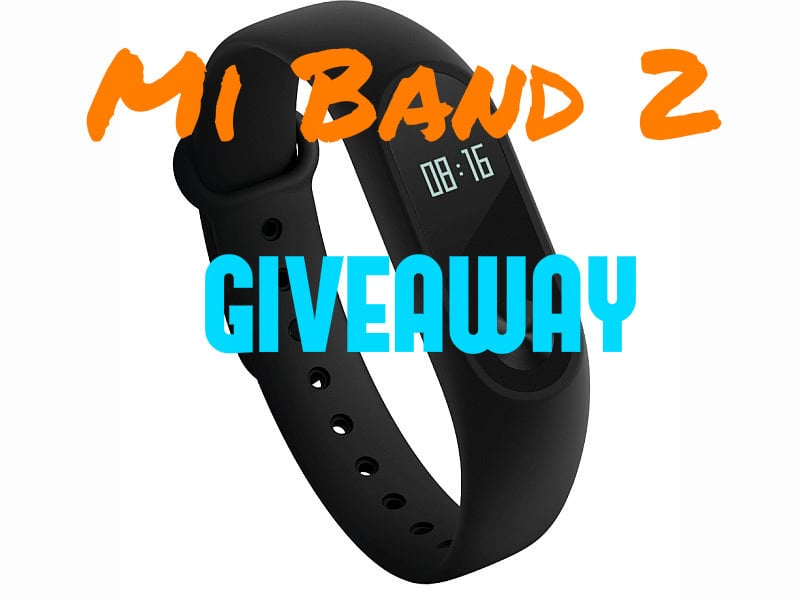 We are giving away this product in partnership with banggood and we would like to thank the retailer for giving us a unit for this giveaway. Do check out banggood for the latest Chinese smartphones and tablets. Even the Xiaomi Mi Band 2 is available on the website which you can check out from here.
Wanna know what makes Mi Band 2 special before participating in the giveaway? Check out some of these features!
MiBand 2 has the following cool features:
heart-rate monitor
sleep monitor
activity tracker
pedometer
resistant to scratches and fingerprint
IP67 water, dust and sweat resistant
can unlock your phone
nudges you to move
scientific self-control movement
20 day battery life
As always, we will be conducting the giveaway via the gleam widget. So, one random winner is selected who will get a brand new Mi Band 2 wearable courtesy of gizmochina and bang good.
Xiaomi Mi Band 2 Giveaway