Mi Notebook Owners Will get Free Custom Engraving
by Habeeb Onawole Aug 2, 2016 2:08 am3
Today was Xiaomi's first flash sale for the 12.5" Mi Notebook Air and it was a success as the PC sold out in a short time. The company however had a surprise for buyers by offering free custom laser engraving in a total of 19 service centres.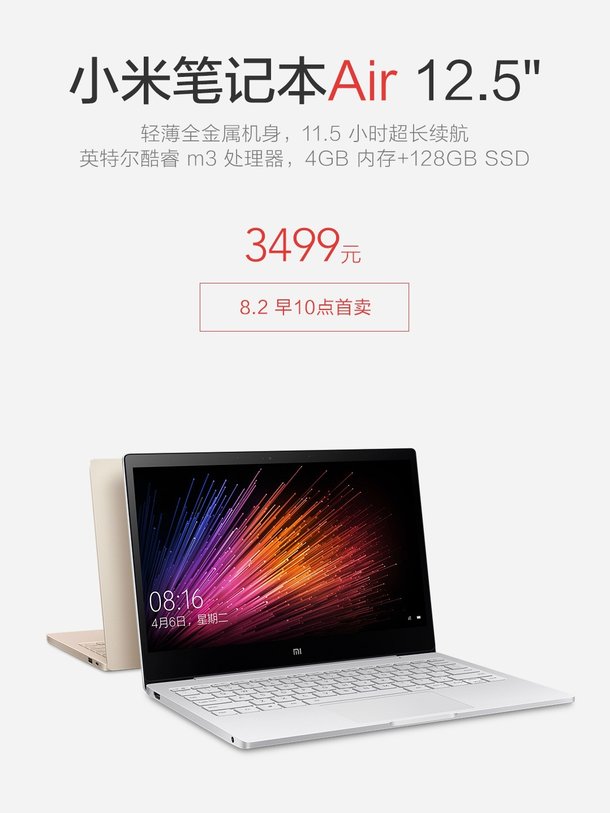 Xiaomi first offered free engraving services back in 2014 at their Beijing service centre. Now, with 19 stores offering the service, it should be easier to get your device engraved. Right now, the company is providing text engraving only, which is sad, as I was already looking forward to seeing a batman logo on a Mi Notebook Air. Anyway, there's more than enough space for your text since the front of the laptop is bare.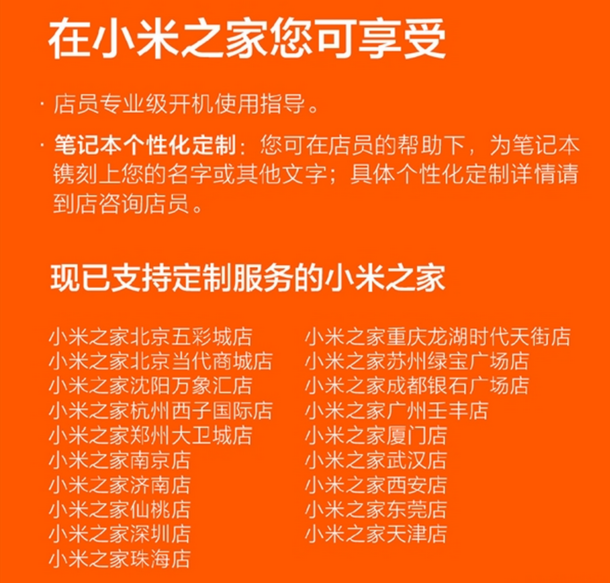 The 12.5" Mi Notebook Air features 4GB of RAM, a 128GB SSD, an Intel-Core M3 processor, and offers up to 11 hours of battery life. It is also light and thin, weighing just 1.07 kg and having a thickness of 12.9mm. However, it doesn't feature an NVIDIA graphics card like its bigger sibling and has only one USB 3.0 port.
The 12.5" Mi Notebook Air sells for 3499 Yuan ($527).
RELATED: What Do You Think of Xiaomi's No Logo Design on The Mi Notebook Air
Were you able to purchase a unit during the first sale? Will you be taking advantage of the free engraving service? Do let us know what you will be writing on your unit and if all goes well, we might even have a dedicated post for Gizmochina readers showing pictures of their engraved Mi Notebook Air.