OnePlus 3 Mini Shows Up on GFXBench: 4.6" Screen, 6GB RAM, 64GB Storage
by Habeeb Onawole Aug 4, 2016 2:45 am2
Before the OnePlus 3 launch, many of us thought the company would release multiple variants of the device but surprisingly, only one model of the OP3 exists. It seems that is about to change as a device that is rumoured to be the OnePlus 3 Mini was spotted on GFXBench. This is still a speculation as it is possible that it might be a different device entirely.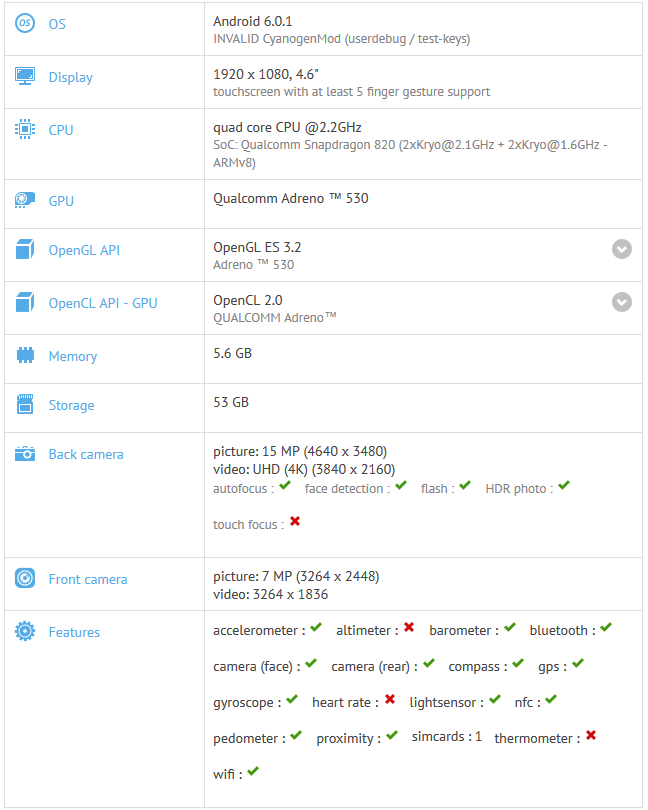 The device has a 4.6" FHD screen, 6GB of RAM, 64GB of built-in storage, and a snapdragon 820 processor clocked at 2.2GHz. It is also sporting a 13MP primary camera that can shoot 4K videos and an 8MP front facing camera for selfies and video calls. The OnePlus 3 Mini has also got NFC (for Android Pay), a single SIM slot, and runs Android 6.0 Marshmallow.
RELATED: OnePlus 3 Sales Temporarily Halted in 24 Countries
Pretty impressive specs, most especially the 4.6" screen (those pixels are going to be crazy).
OnePlus already announced that they wouldn't be releasing a new OnePlus X device as the line has been scrapped. The OnePlus 3 Mini might just be the successor and it will surely be a great buy especially if the price is right.
NB: OnePlus, if you do release the OnePlus 3 Mini, can we please get it in green and red? Because it seems it is going to be an endless wait for those colours on the OP3.