Ulefone U007 Review: A Cheap 3G Phone That Delivers More Than You Expect
In the past few years, cheap smartphones have come a long way. We no longer are left with phones that lag unless we pay a premium price for it. Thanks to the rapid growth of smartphone chipsets as well as RAM modules, we now have amazing options even for a price under $100. And it's not just the popular manufacturers like Xiaomi or Meizu who are revolutionizing the low-end smartphone segment, as small time Chinese players in the market like Ulefone, Elephone and Cubot among other are doing a great job as well.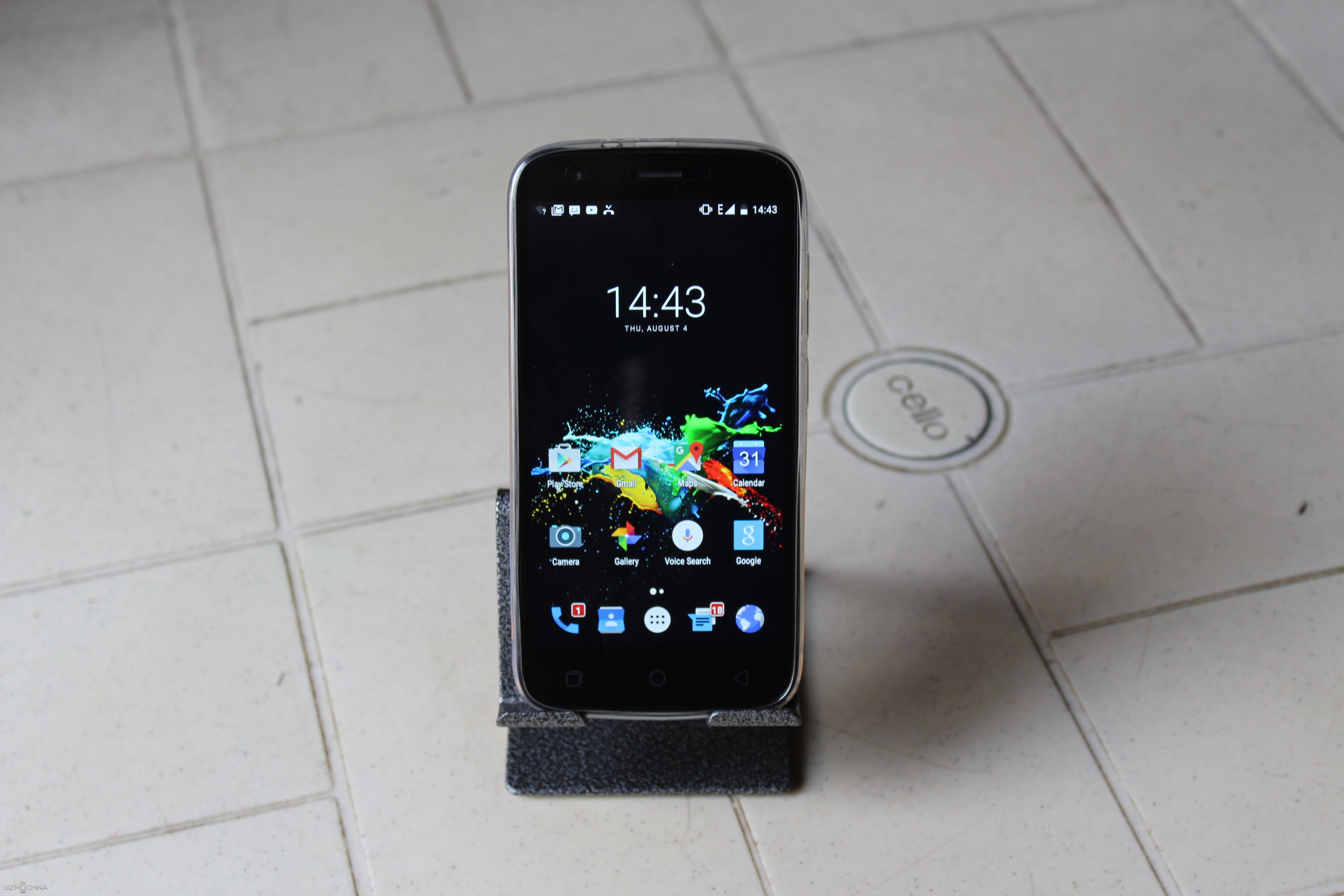 If you have been following gizmochina, you would have seen that my initial impressions of the Ulefone U007 have been fairly positive. But we are not here to just judge a phone based on initial impressions. We are here to see whether a phone is good enough for long term use and whether it lives up to our expectations.
So, let's move on to the Ulefone U007 Review.
Before that, I would like to thank Gearbest for sending it the unit for review. You can purchase this device from the seller at just $54.
DESIGN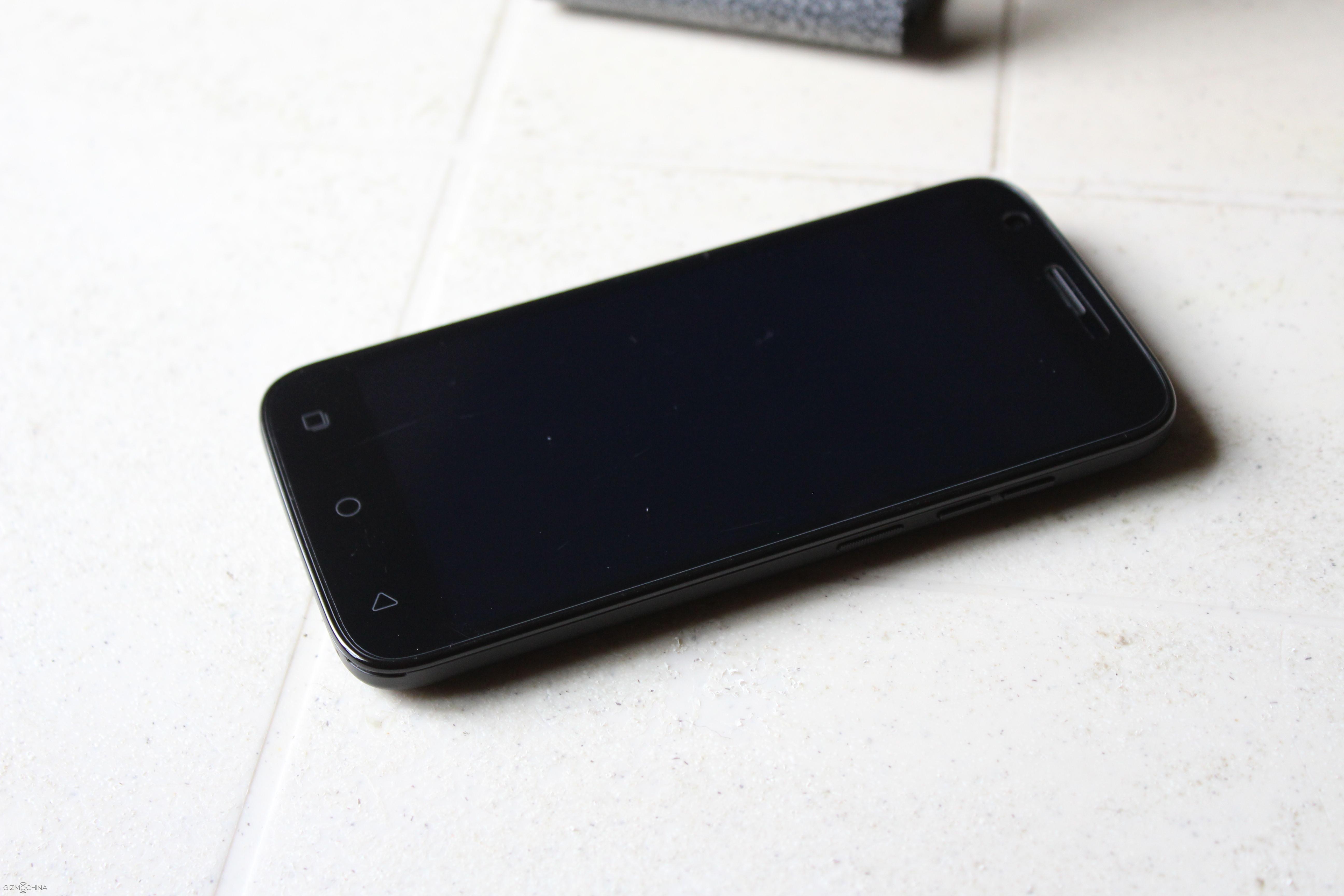 As I mentioned in my previous article, the design of the Ulefone U007 is actually quite impressive. So, it's no metal or glass, and for its $50, we can't really expect these materials, but the plastic body that it comes with is quite good. It's sturdy, looks good and never for a second that you would feel that this is such a cheap smartphone. For $50, I personally feel that you get amazing value for your money.
The built quality is excellent, and there are no loose or sub-standard parts that you'll find. The buttons are not bad and the feedback is okay. The back is textured, and given its compact size and design, it's quite easy to hold as well. Plus, it's super light, much lighter than most of the phones that I have used, weighing just 138 grams. So, if weight is something that makes a difference, the U007 should make it to your list.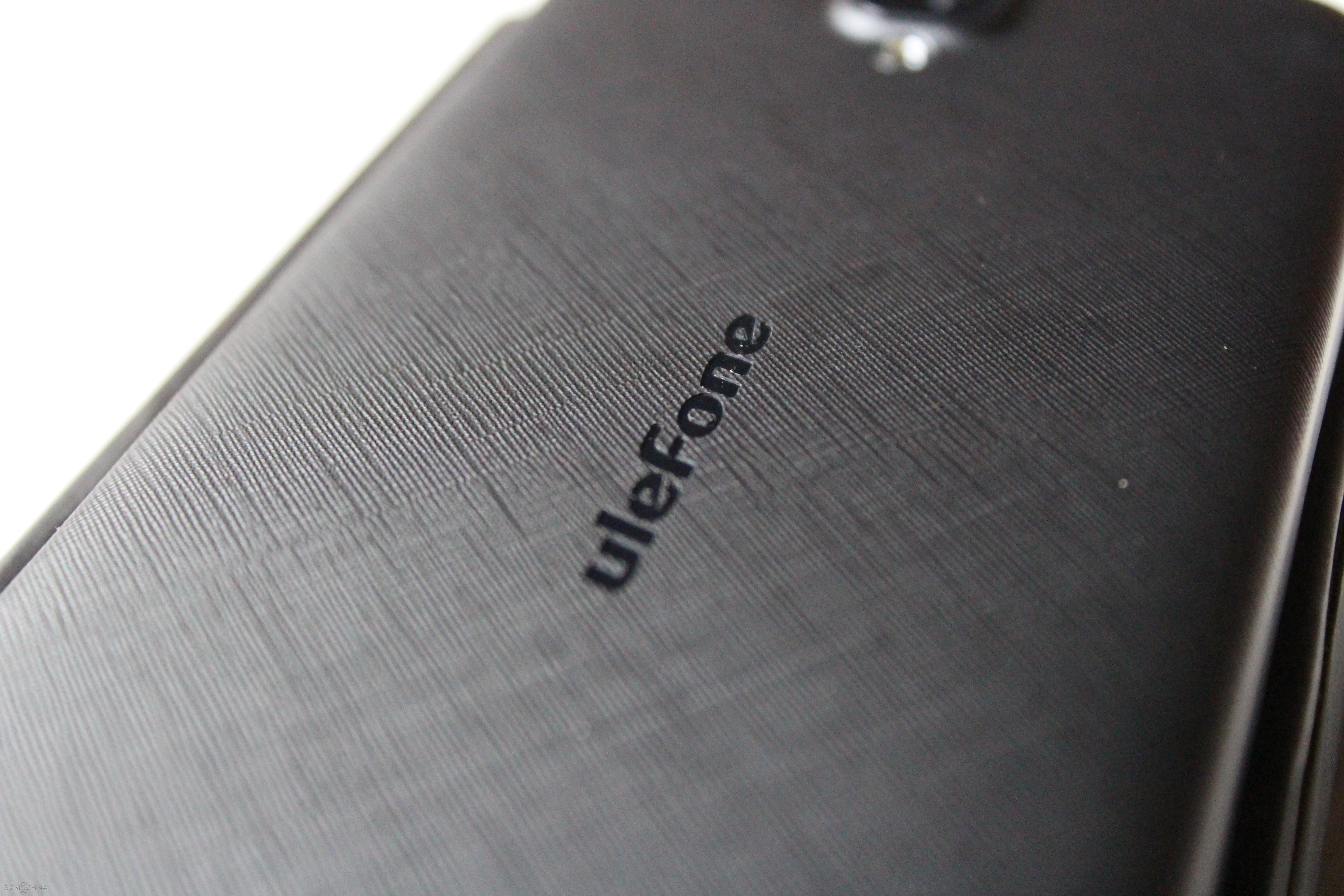 The camera is protruding, but only a bit and the provided silicone case solves the problem. It's not super thin like some flagships, but it's thin enough (8.7mm) not to interfere in your everyday use. Note that the device does not have an LED indication light on the front.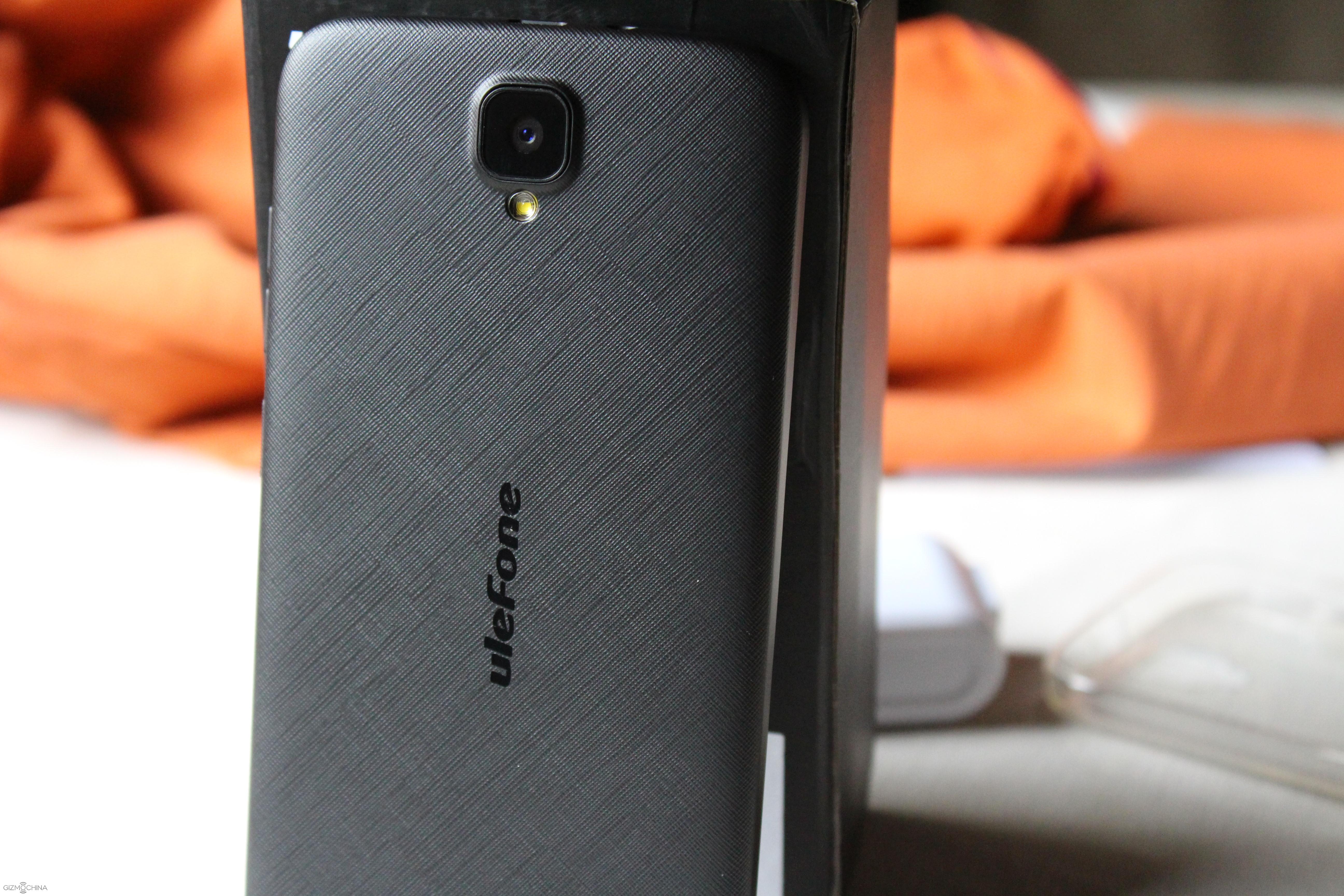 Overall, I don't have any major complaints with the design of the Ulefone U007. But if I had to point out a few things that I would have liked the company to improve, then first, it would be the MicroUSB slot, which is located a bit inside. So, you might encounter some issues using chargers from other smartphones. Second, I personally, didn't like the capacitive buttons at the bottom of the display. Don't get me wrong, all three buttons work very well, it's just that the symbols used for the buttons don't look too good, at least not according to me. I guess, Ulefone could have done a better job with those three symbols, making the front of the phone as good as the back.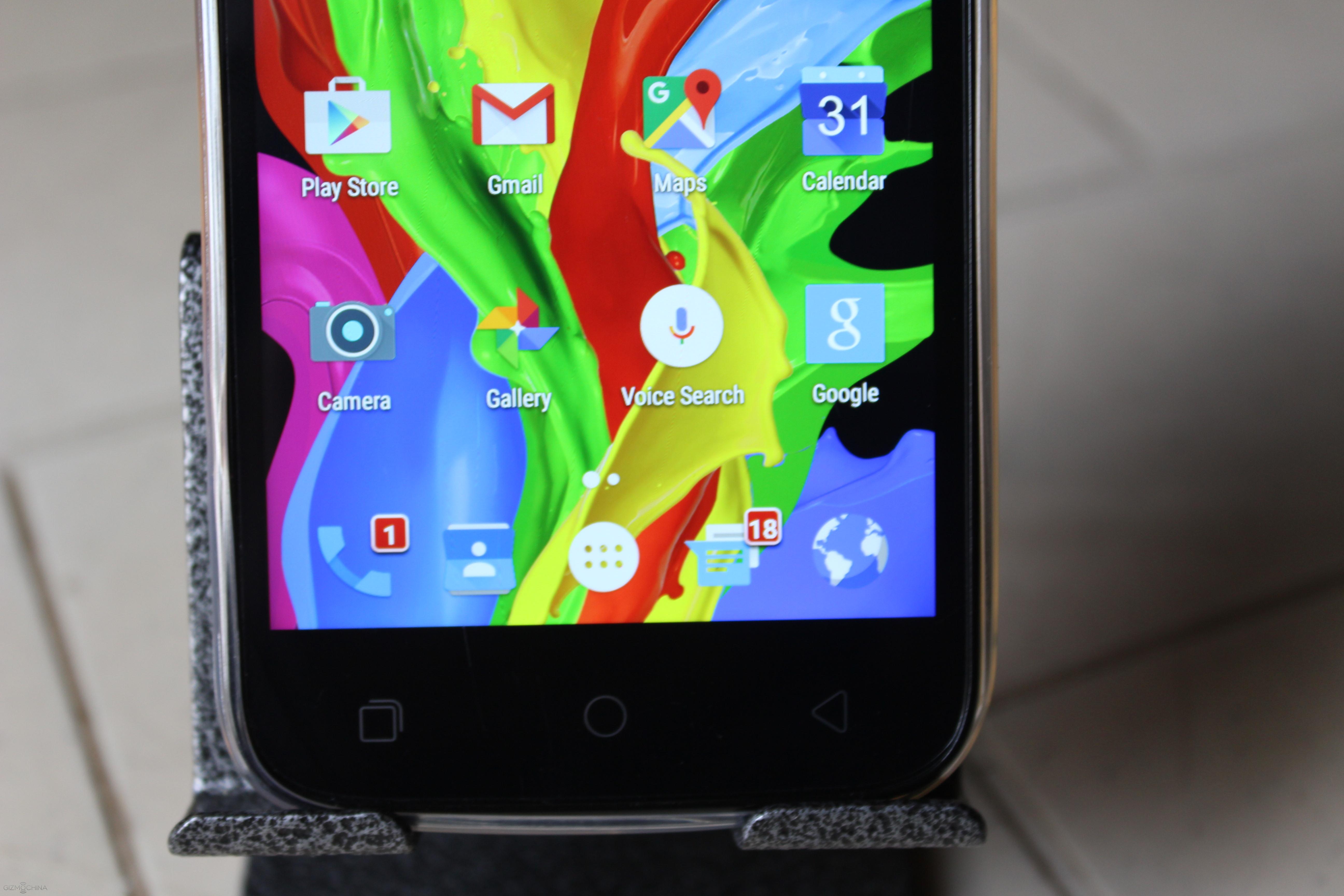 DISPLAY
The display on the Ulefone U007 is pretty good for its price. You get a 5-inch HD 720p panel.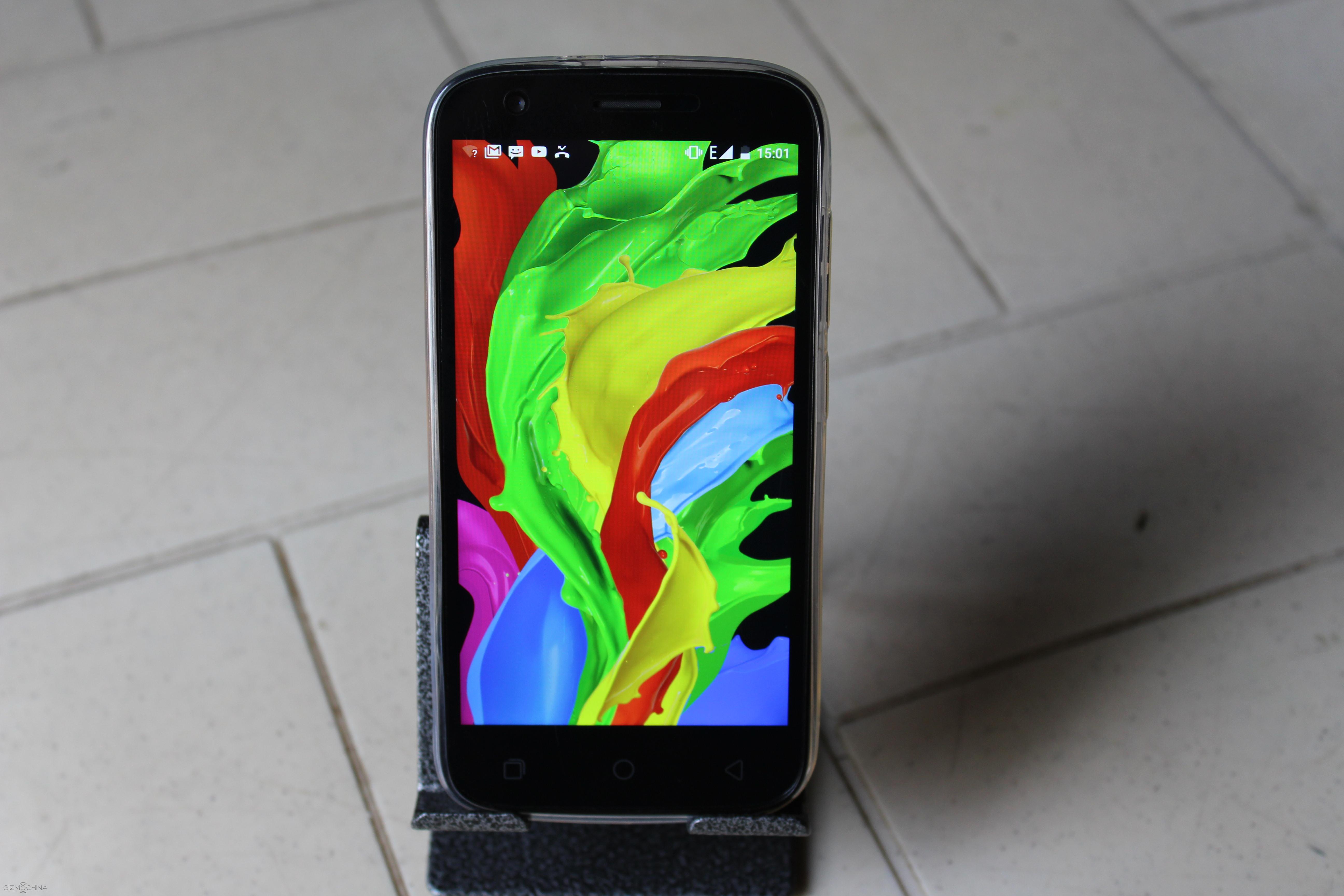 You can use the display on 50% brightness for most of the day. If you are getting out, then you most probably have to bump it up to 75% or more, especially when you are under direct sunlight. The sunlight visibility is not very good, but you can still manage using the device.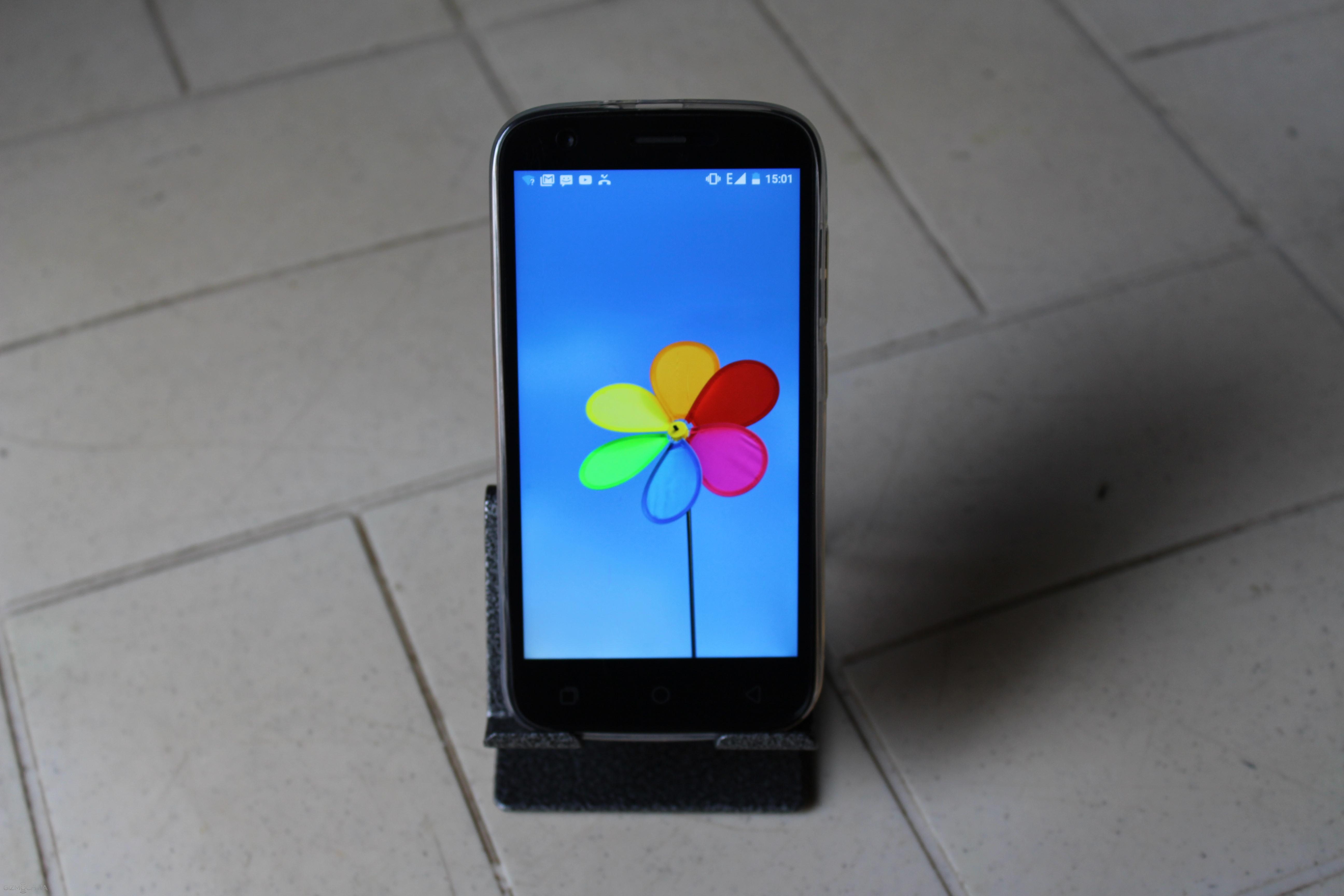 As for the quality of display, the colors are very bright, but the panel is not as rich as other premium phones. But you shouldn't expect that kind of screen quality at this price, and to be honest, it's pretty good for most uses, even for watching occasional videos.
Now, if you have checked out the specs of the Ulefone U007, you would have noticed that the phone comes with Gorilla Glass 3 protection. I personally wanted to check whether the glass will be scratchless during my regular use, which it should, if it comes with Gorilla Glass 3. However, in my personal use, my U007 got many scratches, that too in just a couple of days. If it was indeed gorilla glass, I don't think my unit wouldn't have had this problem. So, I'm doubtful about the protection on top. Even wiping down the screen clean didn't help in getting rid of these scratches.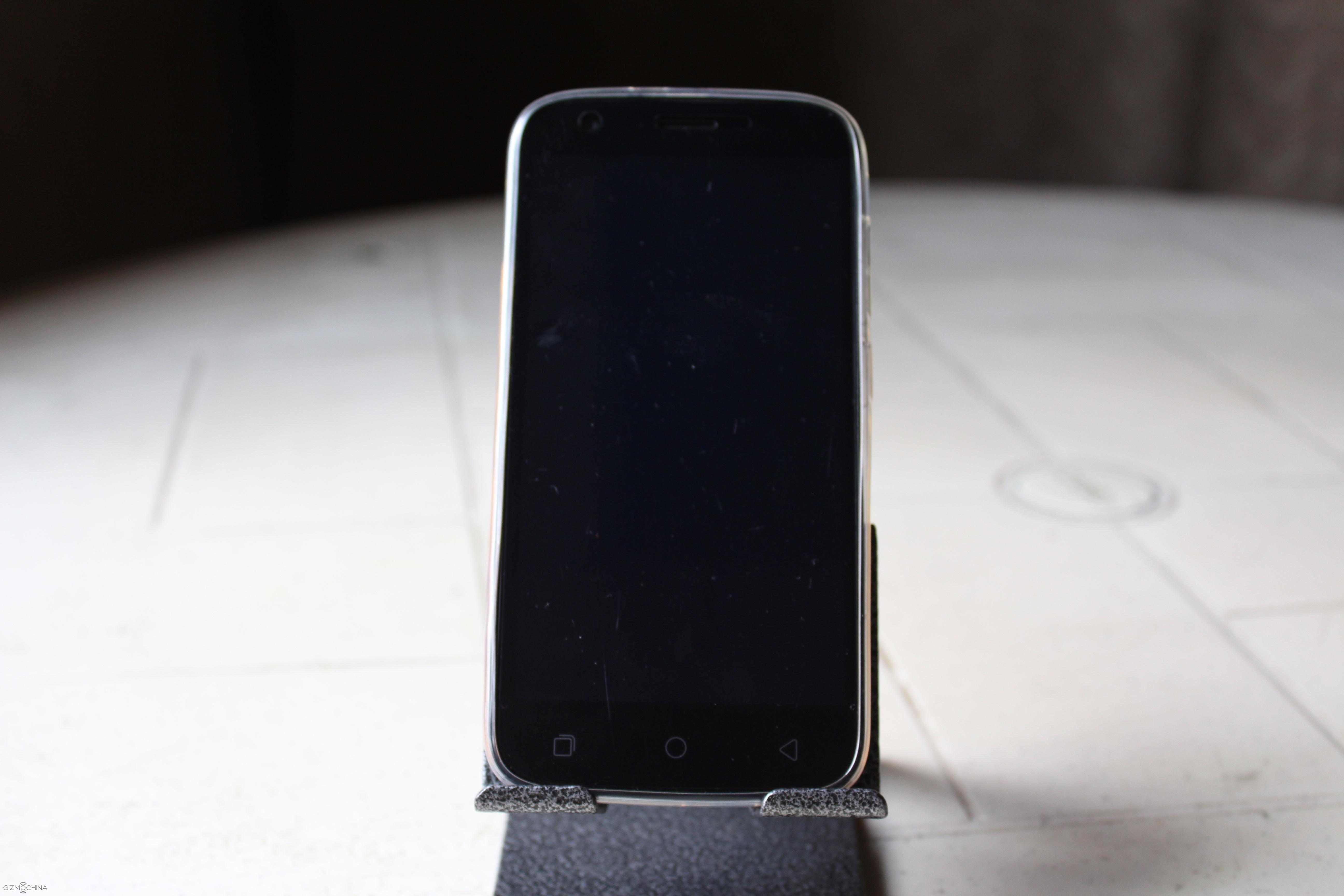 So, I would suggest that you immediately get a scratch guard for your device, if you want your screen to be scratch free.
HARDWARE & PERFORMANCE
The Ulefone U007 comes with one of the modest processors in the market today. It comes with MediaTek MT6580 quad-core chipset clocked at 1.3GHz. It's nothing fancy but does the job of powering the device for most needs. You get 1GB of RAM on board, which might feel too less, but if you are a basic user, who works with not more than a couple of apps at a time, this chip and RAM combination would work just fine.
Note that full specs of the U007 are listed at the end of the article.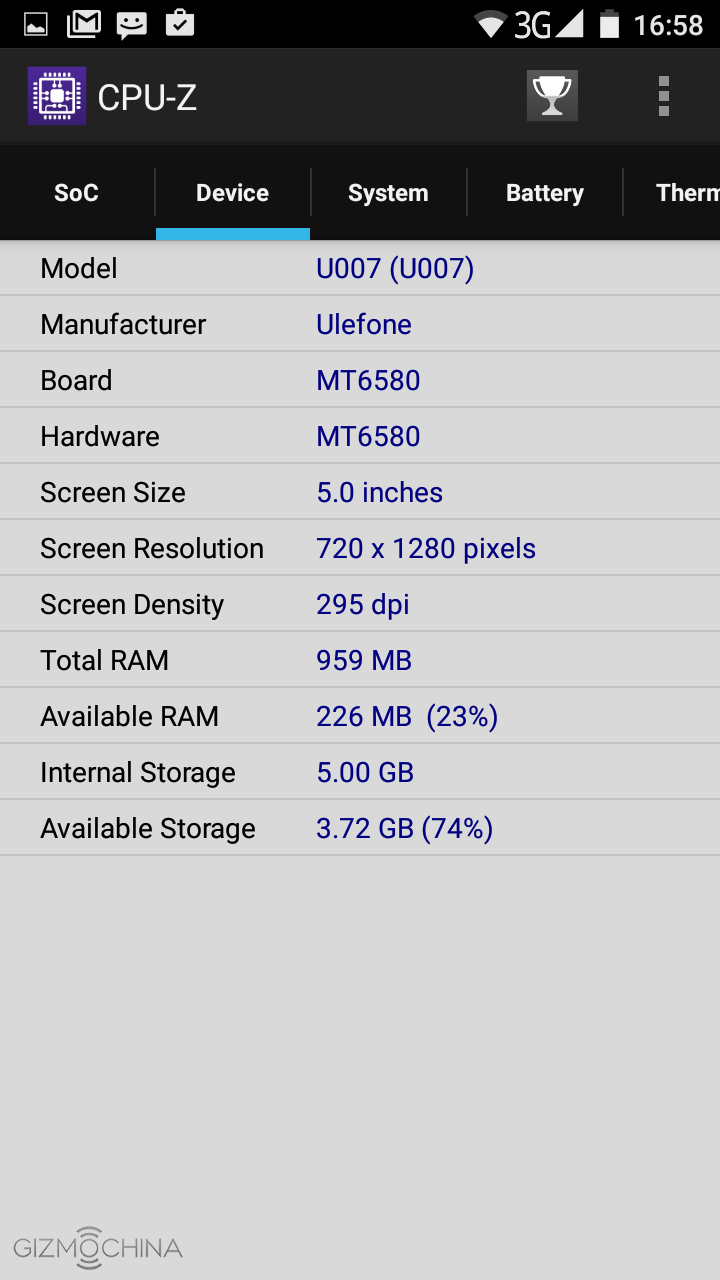 Inside, you get 8GB of ROM on board, of which you have only about 5GB of usable space. But the phone does feature a MicroSD card expansion slot which supports up to 32GB cards.
In the limited time I got with my review unit, the Ulefone U007 managed to handle most tasks without major hiccups. Apps opened up quickly and games loaded up fairly fast as well. I am actually surprised to see MT6580+ 1GB RAM combination handle tasks this well, but I guess, the actual credit should be given to the Android 6 Marshmallow OS running inside which is much more refined than previous iterations of the OS.
Gaming performance is not very good, but that's expected. If you are a gamer who plays a lot of FPS and racing games, then you probably should look at some other device, higher in the price segment. I managed to play basic games like Ultimate Monster and some puzzle games without much hiccup, but racing games does lag a bit and you may not be pleased with the experience.
But for most tasks, like checking mails, basic browsing and watching a few videos, the chip inside performed well. Remember that these comments are after taking into considering its $50 price tag. So, if you expect it to work like a $300 smartphone, DONT! But, if you want a basic device that can run most applications and perform everyday tasks, then it's good.
AnTuTu benchmark numbers are low, as it scores just about 20,652. On Geekbench, the score was 346 in the single core and 1120 in the multi-core test.
Since this is MT6580 powered model, expect the GPS performance to be slow. I had to wait for a few minutes until I could get a lock on.
CAMERA
The Ulefone U007 comes with a 13MP camera (on paper) and a 5MP front facing camera. On paper, its 13MP but in action, it feels like 5MP. Simply put, the cameras are not good. I have taken a lot of pictures in different lighting conditions and places and the images have come out more or less grainy. But if you try hard, you might be lucky enough to get a couple of good shots, but please don't try to zoom into the picture. While at first glance the picture may appear fine, the simple zoom shows the high level of noise in it. But like I said above, if you resist zooming into the picture, you should be fine with the image captured using the device. The colors are washed out in most occasions, especially outdoors with direct sunlight.
Check out the samples down below to see the performance of the Ulefone U007's camera.
The front camera is unimpressive, but for basic selfies, it might just do the trick. But don't expect too much.
BATTERY
Inside, the Ulefone U007 comes with a 2200mAh battery. As you can see, this isn't large, but due to the compact screen and modest processor, it most likely will last you a day with moderate usage. The standby time is pretty good I feel, as I kept the phone aside for a couple of days and the phone lost like 20-30% charge with the SIM inside.
If you want some figures, then expect the small battery inside to lose around 20% of charge for an hour of YouTube Playback.
What you get with the phone is a basic charger and it takes over an hour to completely fill up the 2200mAh battery. It took me 1 hour 25 minutes to charge the phone from 32% to 100% with the charger provided in the box.
SOFTWARE
The interface is stock Android Marshmallow and I have no real complaints with it. It's responsive, smooth and looks good. I am happy that Ulefone didn't tamper with the interface as personally, I like the stock UI.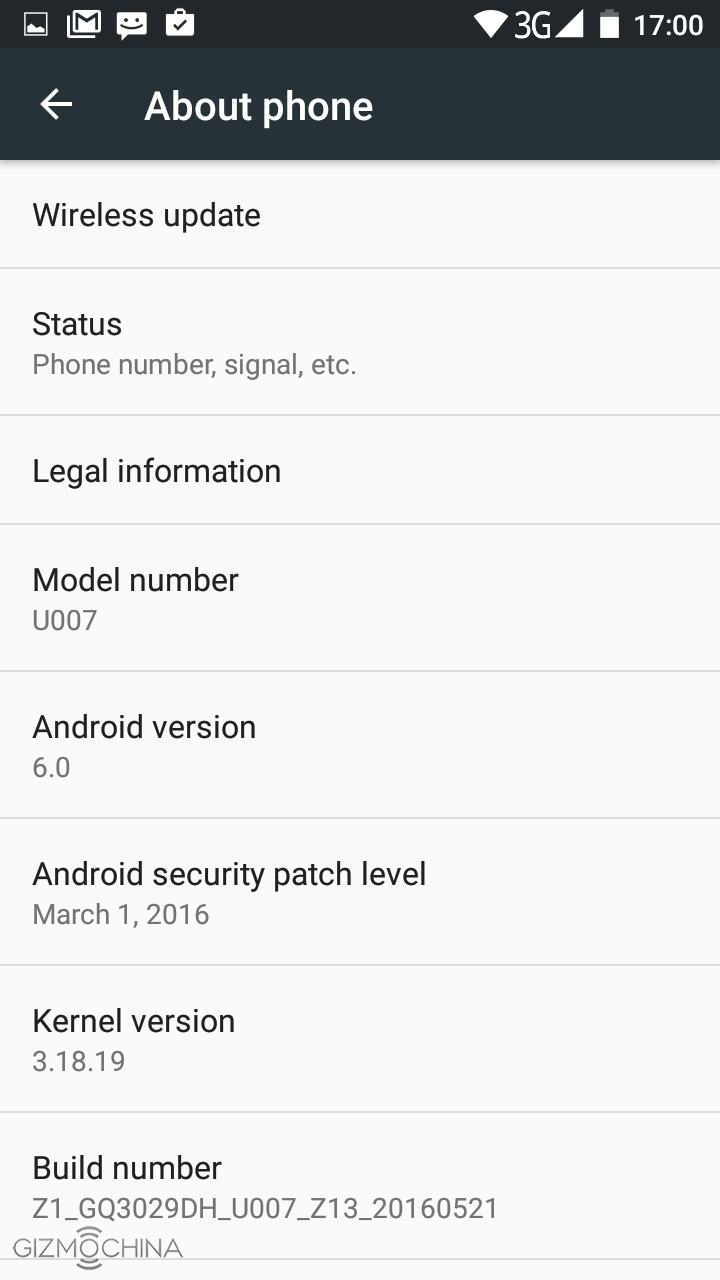 The connectivity is also pretty good. Remember that you just get 3G and NO 4G on this device. But 3G speeds were good and Wi-Fi and Bluetooth connected without any issues. I have watched videos and even browsed websites on the device while connected on Wi-Fi and everything was working fine.
You have some smart gestures as well but they come disabled as default.
PRICING
Ulefone U007 is a cheap phone and you probably won't get a better device at this price. It costs just $55, which is amazing considering the features that you get. It's an ideal basic smartphone, and an even better secondary handset. You would be surprisied to see how much you can get for this price.
You can get it at Gearbest at just $54.23.
VERDICT
For $54.23, I doubt you'll get anything better than the Ulefone U007. The design is good, the built quality good as well and the hardware is decent enough to run most tasks. Camera is bad, but if you can ignore that, rest of the device is pretty decent.
If you are in the search of a super cheap phone, I would definitely suggest you check out the Ulefone U007!
As I end this review, I would like to announce a giveaway of the device to one of our readers. I have got an extra unit of the U007, thanks to Gearbest and I would be happy to give it out to one of our readers. The giveaway should be up in the next few hours. So, stay tuned to gizmochina!
FULL ULEFONE U007 SPECS
Brand
ulefone
Model
U007
Color
Space Grey / Black / white
Dimensions
142*71*8.7mm
Weight
135g(Built-in Battery)
Operating system
Android 6.0 Marshmallow
CPU
MTK MT6580A processor Quad core 1.3GHz CPU
RAM
1GB LPDDR3 RAM
ROM
8G (Micro SD card Up to 32GB)
Battery
2200mAh Lithium-ion Polymer Battery
Standby time 150~200 Hours
Charger
5V/1A
| Display | | |
| --- | --- | --- |
| Size | | 5.0 inch |
| Resolution | | HD 1280*720 pixels |
| Material | | Corning® Gorilla® Glass 3 |
Cameras
Rear camera
8MP Sony IMX149 (Max pixel 13MP)
F/2.0 Aperture
Front camera
2.0MP (Max pixel 5MP)
Video
1080P
Photoflash
Support
Connection
Network
GSM: 850/900/1800/1900 (band5,band8,band3,band2)
WCDMA: 900/2100 (band8,band1)
SIM
Dual sim dual standby, Micro SIM and Micro SIM
Both SIM slots are compatible with 3G, respectively. When they work at the same time, only one of them can receive 3G service and the other GSM. You can choose in settings which one for 3G.
WiFi
2.4G
Bluetooth
Bluetooth 4.0
Positioning
GPS
Sensors
Gravity Sensor, Ambient Light Sensor, Touch Sensor
Functions
FM, Off-screen Gestures, Smart Power saving mode
In the box
ulefone U007 Phone x 1
Charger x 1
USB Cable x 1
Multiple Languages Manual x 1
The Ulefone U007 is a $50 smartphone that aims to deliver a great smartphone experience for its super cheap price. And it succeeds to some extent!