Umi Max Set to Challenge The OPPO R9 in Foreign Markets
by Habeeb Onawole Aug 7, 2016 2:51 am7
Umi has had it going well this year following the release of the Umi Super but they are cooking up something to challenge OPPO's R9 in foreign markets. The OPPO R9 was instrumental in cementing OPPO's spot in the top 5, selling over 700 million units in 88 days.
But while it has done very well in China, it has not really gotten positive reviews outside. Some people have complained about the fact that it runs the older Android Lollipop 5.1 which is based on Color OS. Others have complained about the design similarities to the iPhone 6S most especially the rose gold version and also the high price.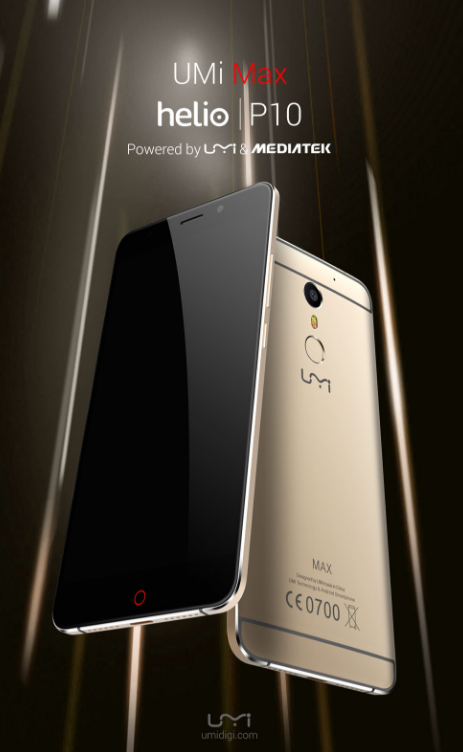 Umi believes it can take on the OPPO R9 with the Umi Max. A few details of the Umi Max says it will run Android 6.0 Marshmallow, have a USB Type-C port, Helio P10 SoC, a beautiful design, and a battery and price worth looking forward to.
We can clearly see that Umi is set to iron out the issues wrong with the R9, but a quick tip here. Android 6.0 is nice, but if the company promises Android Nougat and delivers, it will go a long way in increasing sales.