Oppo R9s likely to launch in September, Analyst hints
The Oppo R9s which is touted to be the successor to the highly successful Oppo R9, may be released as early as next month, if words from renowned industry analyst Pan Jiutang is anything to go by. According to the well-known analyst, the Oppo R9s could be released in September, just before the China National Day which comes up on October 1.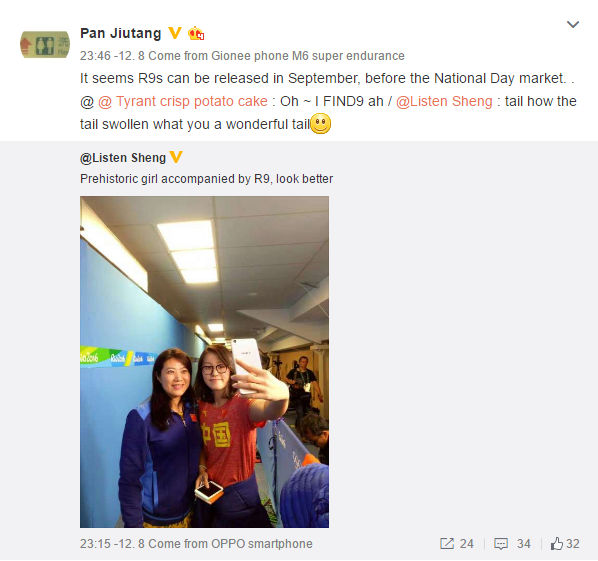 This seems to correspond with a recent teaser released by Oppo which made the rounds on the internet with the words "TheNextOne", apparently referring to the Oppo R9s that had been rumored to debut later this year.
Related: OPPO R9S Could Be Coming Soon, New Poster Leaked
The Oppo R9s is said to feature a thin metal body, with a 2500mAh battery which will come with a new super VOOC fast charging feature that can charge the battery full in 15 minutes. Also, the Oppo R9s is touted to come powered by a Qualcomm Snapdragon 625 chipset instead of the MediaTek Helio P10 found inside the current R9 model.