Two Android-Based Nokia Smartphones Spotted on GeekBench
It is getting more and more certain that Nokia will start rolling out its Nokia branded Android phones under the new partnership arrangement with Helsinki-based HMD Global Oy. A Nokia Exec had also hinted earlier on that the Nokia Android phones may likely pop in the fourth quarter (Q4) of this year.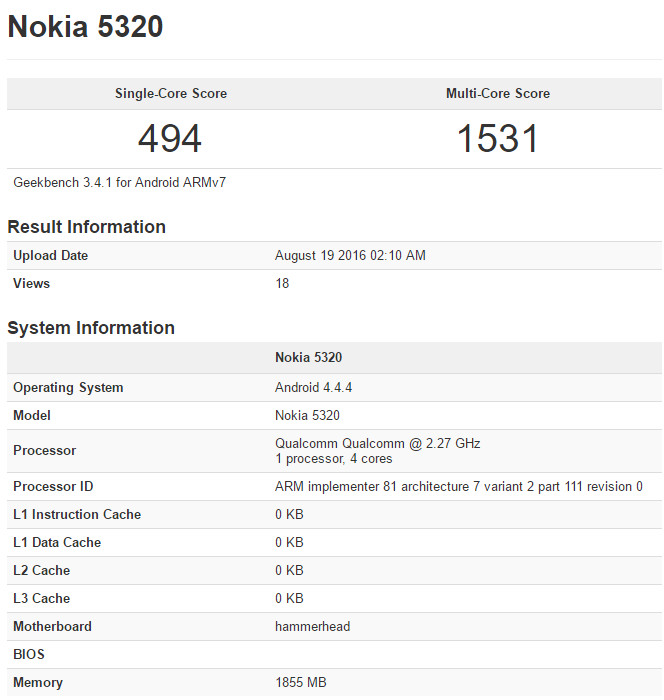 Well, we just might see that happen soon as two new Nokia smartphones running on Android operating system has appeared on Benchmark website Geekbench revealing some of the specs which isn't in any way similar to the few rumored specs we had gotten before now.
The Nokia smartphones bore the model names, Nokia 5320 and Nokia RM-1490. Nokia 5320 is listed as sporting a 2.27GHz quad-core processor with 2GB RAM. The clocking frequency of the Nokia 5320 resembles that of a high-end chipset but the small RAM size is a turn off. Perhaps it is possible to ramp up the RAM size in the coming days since this is just a prototype. The Nokia 5320 is also listed to run on Android 4.4.4 operating system which is quite weird.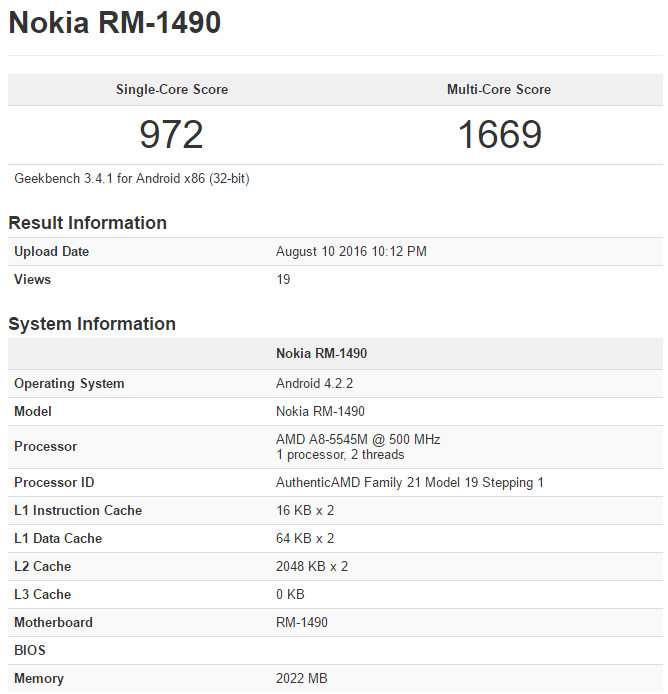 On the other hand, the Nokia RM-1490 is listed as featuring a single core AMD A8-5545M chipset clocked at a miserable 500MHz. The RM-1490 also clutches a 2GB RAM as the Nokia 5320. The Android phone is listed to run on an even older Android  4.2.2 operating system.
Related: Android-based Nokia Phones with 2k Display, SD 820 SoC Leaked
This is all the details we have for now, that is as bad as it can get. The leaked Benchmark data ended up confusing us the more instead of throwing more light on the expected Nokia Android smartphones. We hope more leaks detailing the Nokia branded Android phones emerge soon. Like always, we'll keep you posted here on Gizmochina whenever that happens.
(Via)