Xiaomi Refute Claims by French Magazine that It is in Decline
Xiaomi has come all out to discredit the assertion made by popular French daily magazine Le Figaro, that the Chinese company is experiencing decline in growth. The contentious claims were made in an article published on August 28 and which has been re-echoed by several domestic media who the company accused of adding even more malicious content to the original post while translating.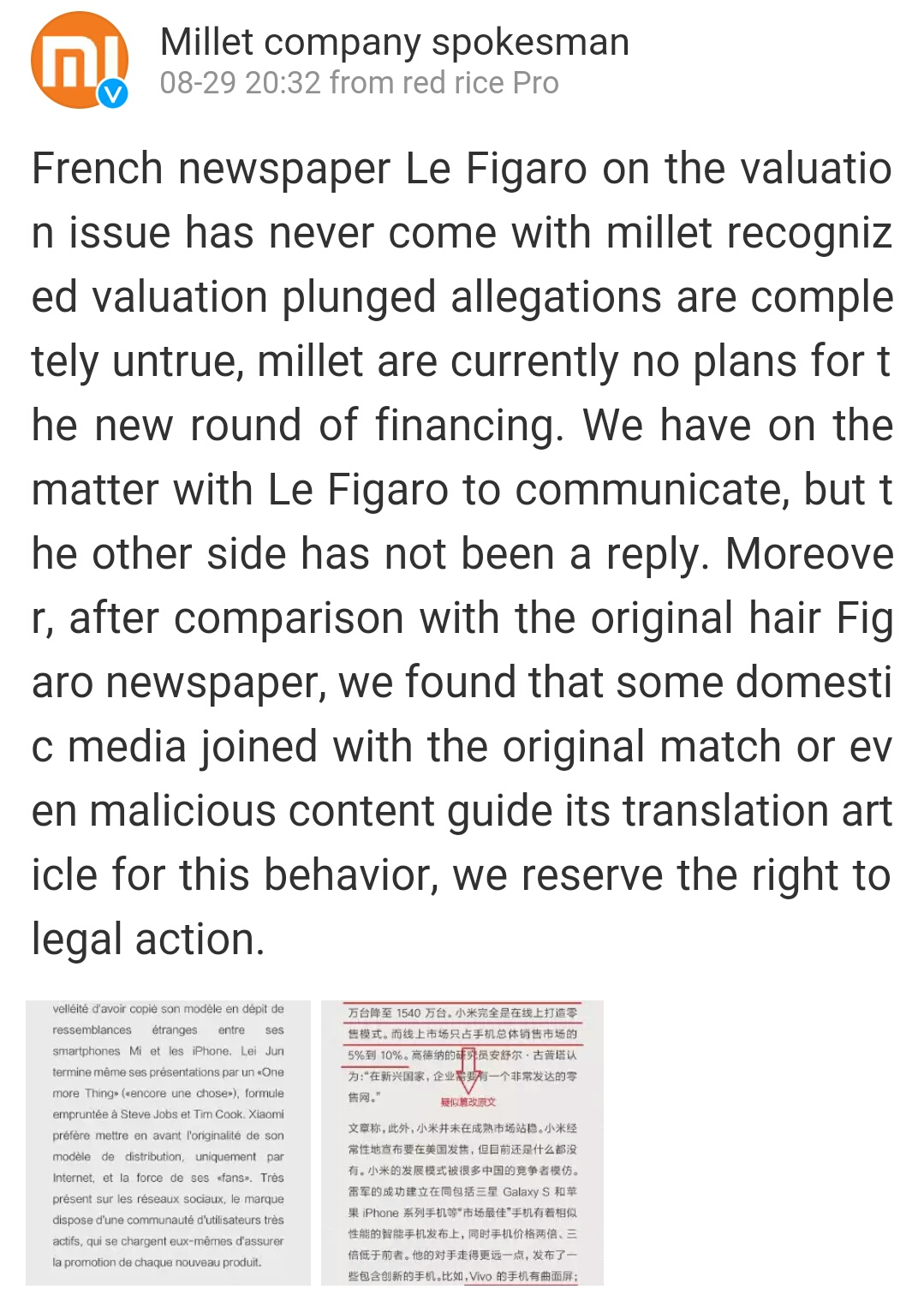 At the end of December 2014, Xiaomi became the world's most valuable technology start-up after it received US$1.1 billion funding from investors, making Xiaomi's valuation more than US$45 billion. Le Figaro in the article quoted statements by an American industry expert based in Asia which placed the net worth of the company as on August 2016 at just $4 billion. It did not end there, Le Figaro also went on to assert that since 2014, Xiaomi's growth curve has remained stable at 15 million smartphone units sold per quarter without any real growth prospect.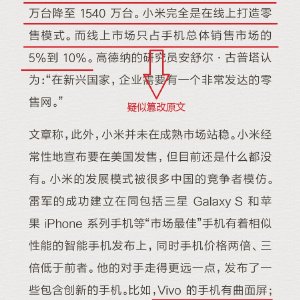 No doubt the damaging article needed some PR response and Xiaomi has responded promptly to refute the claims. In a Weibo post by the company spokesman, Xiaomi stated that the report of a sharp decline in Xiaomi's valuation is completely untrue and that the company wasn't in need of re-financing.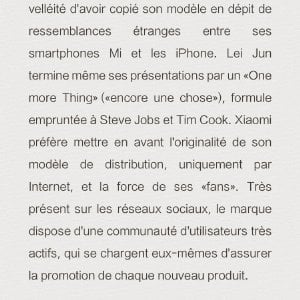 The spokesman took a swipe at some of the local media who referenced the article by Le Figaro and even added "malicious content" which is different from the original article, suggesting that the company could explore its right to legal actions. The spokesman further stated that they had sent a rejoinder to the company but a response is yet to be gotten from the France-based company.
Read More: Huawei, OPPO & Xiaomi Make Top 5 in Global Phone sales for Q2 2016 (Gartner)
Xiaomi made a promising entrance into the smartphone market since it was founded in 2010 and rising smartphone sales had seen the company climb into the top five largest smartphone brands in the world. Recent reports have shown a decline in smartphone sales by the innovative Chinese startup dubbed "China's Apple", perhaps due to the distribution chain model which seem to have reached its limit. Xiaomi has however, hinted at plans to explore other distribution channels to help get its smartphone to its numerous fans who need them badly. The company has also disclosed it is planning to make an in-road into the highly lucrative US market sometime in the near future, another means which could help boost the company's phone sales.