Mi Note 2 Rumored to Feature Two Versions: SD 820 + 4GB & SD 821 + 6GB RAM
The rumor mill is still active surrounding the expected Xiaomi Mi Note 2 with several leaks, renders and rumors cropping up consistently about the device. The latest rumor to hit our desk is that Xiaomi may be planning to release more than one version of the flagship Mi series device. This time around, a Snapdragon 820 chipset version with 4GB RAM + 32GB ROM is touted.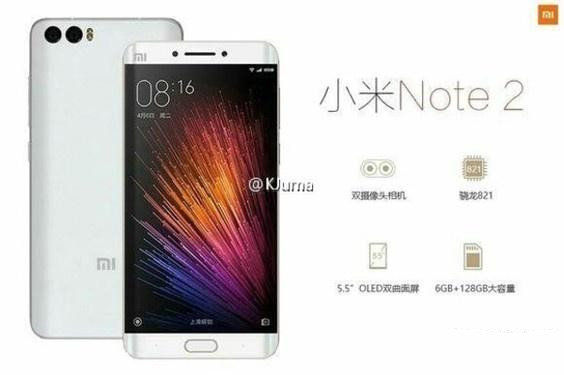 The Mi Note had previously been tipped as coming with a Snapdragon 821 processor and 6GB RAM, not forgetting we had seen a screen shot alleged to be that of the Mi Note 2 showing a Snapdragon 820 chips and 6GB RAM combo as well.
Related: New Renders of the Xiaomi Mi Note 2 Surface online

The latest rumor apparently emanated from a Weibo user, alleging that the Mi Note 2 will likely get two versions, one with Snapdragon 820 processor, combining with a 4GB RAM and 32GB of built-in storage. Then another version with Snapdragon 821 SoC alongside 6GB of RAM and 128GB ROM. How authentic the source of this rumor is, we cannot tell. The Mi Note 2 is expected anytime this September, and it is certain all these rumors will be put to rest when the device is launched and the specs unveiled.
(Via)