Motorola ad capitalizes on Samsung's Galaxy Note 7 Battery Flaws
Samsung is sure going through a turbulent time right now, especially as the ill-fated Galaxy Note 7's SDI manufactured battery continues to wreck havoc on its latest Galaxy Note 7 flagship, even despite Samsung recalling the device with that battery model. The Galaxy Note 7 started off on a very strong note, recording a pretty encouraging number of pre-orders and high interest. That was soon eclipsed by reported cases of exploding batteries. What was thought to be a few minor cases of perhaps, use of wrong charger or something, soon became a cause for concern. Just recently, a family in the US accused the Galaxy Note 7 as causing the fire that destroyed their Jeep. The numbers just keep increasing, so is the bad publicity and already competitors have starting capitalizing on that.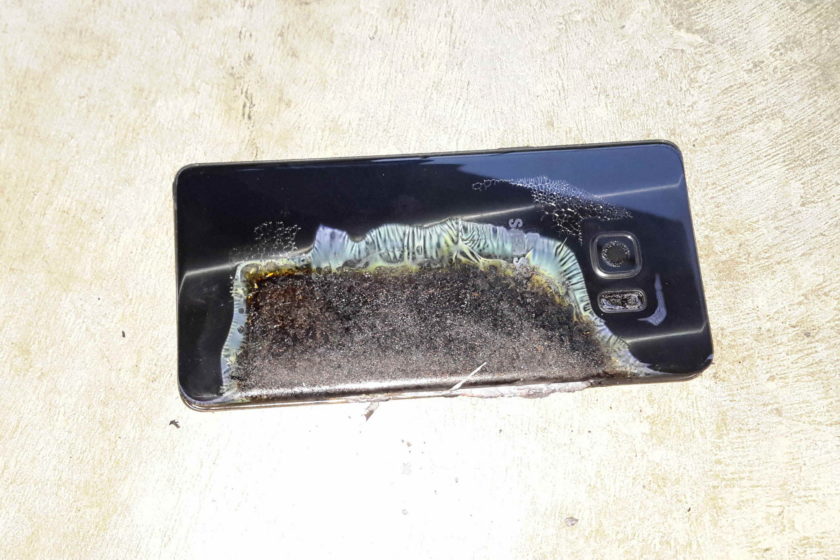 A recent image which looks like a promotional post for the Moto  Z Droid by the Moto brand currently owned by Lenovo was sighted. The promotional image clearly centered on the Galaxy Note 7's flawed battery, even when the write-up did not categorically mention Samsung or the Galaxy Note 7.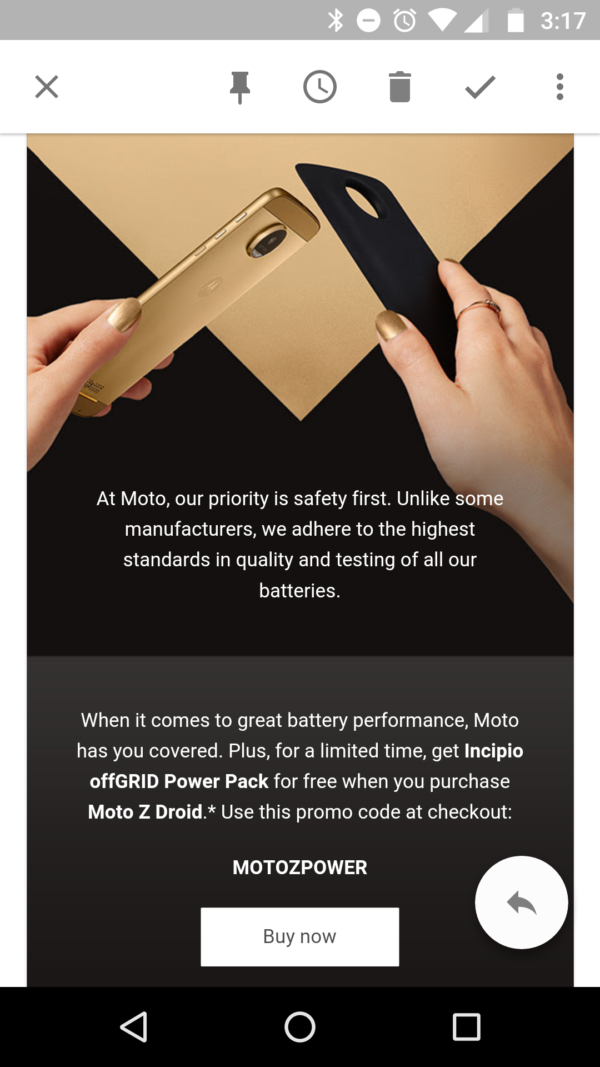 Moto boasts on the ad that unlike other manufacturers, the company adheres to the highest standard in quality and testing of all our batteries. Talking about smartphone manufacturers and battery quality at this period, the first name that comes to mind is Samsung. The promo which talks about just the battery and not the features of the Moto Z Droid, also talks about how safe the Moto battery is and they even added a promo offer of a free Incipio offGRID Power Pack to extend battery life. Samsung should get prepared for more of these, after all, who isn't eying the top of the sales chart.