Huawei & Leica Strengthen Their Cooperation, New Research & Innovation Center Established
Huawei and Leica entered into a strategic cooperation earlier this year, wherein Leica would participate in the development of the cameras used in Huawei's flagship models, starting with the Huawei P9. Now, these two are all set to further strengthen their partnership by establishing a brand new Research and Innovation center called 'Max Berek Innovation Lab' in Wetzlar, Germany. The new center will reportedly focus on developing optical systems and software based technologies to improve image quality in various fields related to photography and mobile devices.
This is an excerpt from the company release.
The new lab, located at Leica's global HQ in Wetzlar, Germany, will drive further development of optical systems and software-based technologies to improve imaging quality in a wide range of photographic and mobile device applications. Additional outcomes will include the creation of computational imaging, augmented reality (AR) and virtual reality (VR) solutions. In addition to R&D resources from both companies, Huawei and Leica plan to collaborate with German and international universities and research institutions.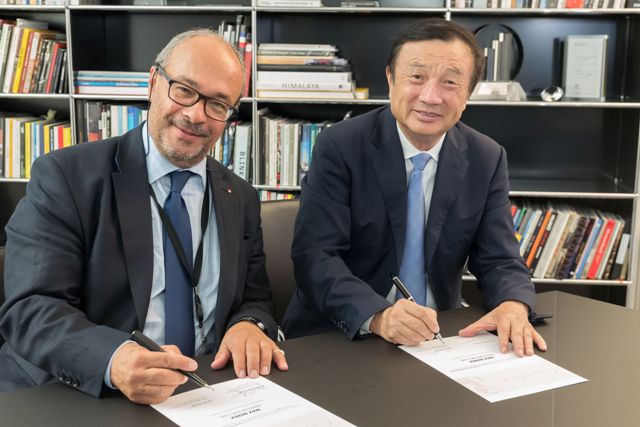 This is definitely good news for Huawei fans as deeper co-operation with Leica could result into more powerful cameras on upcoming flagships. In fact, IHS Analyst Kevin Wang had already hinted that the Huawei Mate 9 would feature better cameras than the Huawei P9. According to rumors, the flagship should feature a 20MP dual camera setup with OIS. Other rumored features of the device include a 6-inch 1080p display, rear fingerprint, Kirin 960 and Android 7.
RELATED: Dual Camera Battle: iPhone 7 Plus Vs Huawei P9
Huawei P9 has already got pretty good reviews when it comes to the camera department, and it could very well be one of the best camera phones in the market right now. So, an even better dual camera setup on the Mate 9 would be really amazing.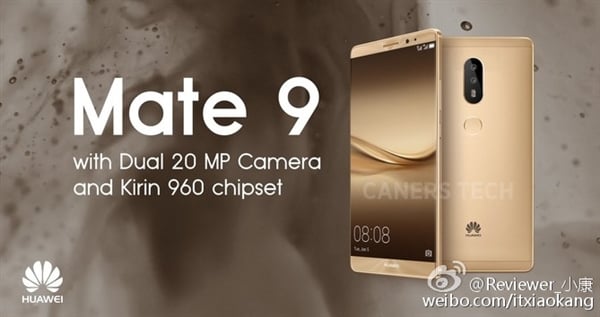 Even the pricing of the Mate 9 has been leaked. The Standard Mate 9 Edition is said to start at 3199 Yuan ($480), while the full network supported version is said to retail at 3399 Yuan ($509). There are other versions expected as well, like a high-end version priced at 3899 Yuan ($584), another version at 4699 Yuan ($704) and the ultra-powerful top-end edition priced with smart watch bundled priced at 7388 Yuan ($1108). Exact details of these versions were not revealed.
To be honest, it's too early to say whether these prices are going to be final. But the release date is said to be on November 8 this year, which is more than a month away. In that time, we can expect more details about the upcoming flagship. Let's hope Leica and Huawei can surprise us with the Mate 9.
(source)