Snapdragon 821 Battle: LeEco Le Pro 3 vs Xiaomi Mi 5s Vs Xiaomi Mi 5s Plus
by Habeeb Onawole Sep 27, 2016 12:54 pm5
In my opinion, Xiaomi's biggest threat when it comes to affordable flagships is LeEco. Just two years into the business of phone manufacturing, the company (LeEco) already has an interesting portfolio even though it isn't half as large as that of Xiaomi.
Last week, LeEco launched a new phone, the Le Pro 3 which is the first Chinese phone to feature the all-new Snapdragon 821 processor. Earlier today, Xiaomi launched not one, but two  snapdragon 821 phones, the Mi 5s and Mi 5s Plus. We've decided to do a comparison of all three devices. Highlighting their pros and cons hoping it will help you decide which to settle for.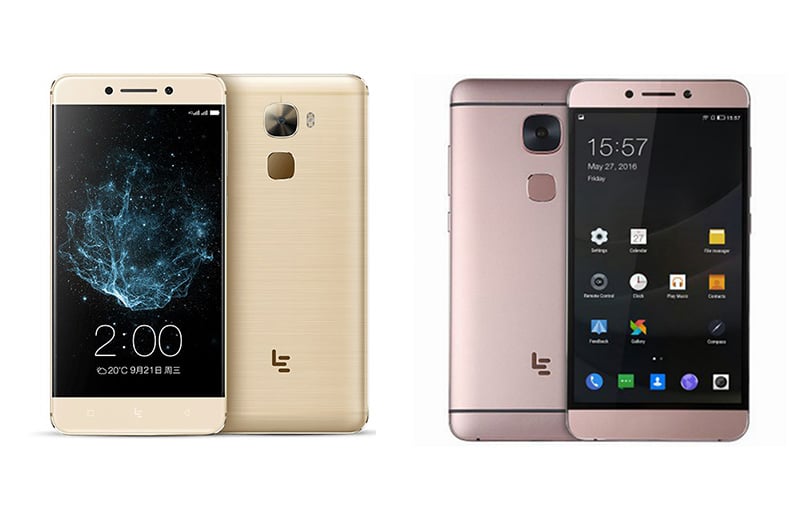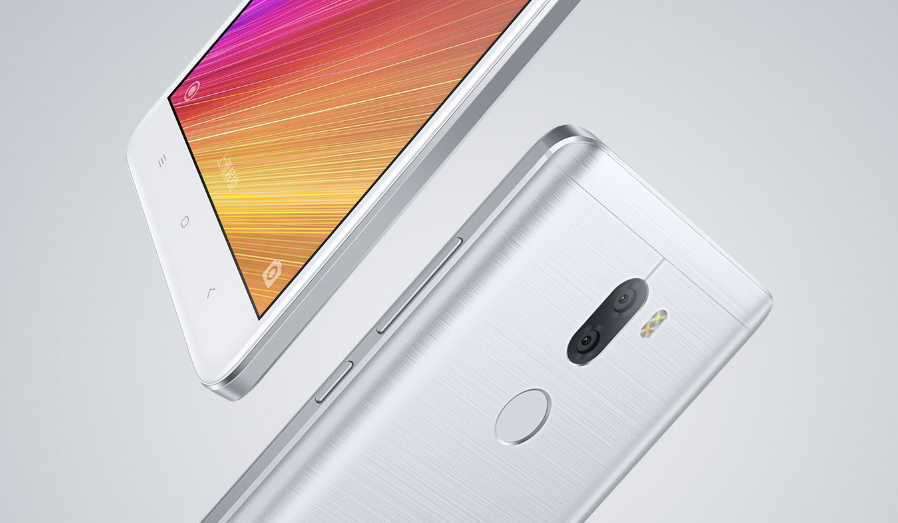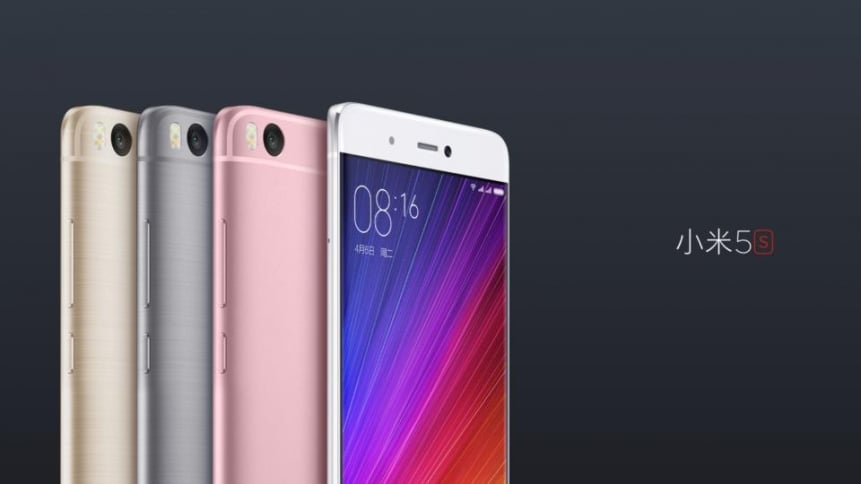 Design
All three phones feature an all-metal body. The Xiaomi Mi 5s is the smallest of the lot standing tall at 145.6 mm, followed by the Le Pro 3 at 151.4 mm, and the 5s Plus at 154.6 mm. You might think the Mi 5s should get the award for the thinnest considering it's small size and small battery, but the Le Pro 3 wins in that aspect and its a surprise considering it has the largest battery of the lot. The large battery of the LeEco makes it lose out in the weight department. It weighs 175g, a tad higher than the Mi 5s Plus at 168g and significantly more than the Mi 5s' 145g.
Display
Both companies decided to stick to IPS displays this time, probably to keep the price down. Resolution is the same at 1080p but pixel density varies. The Mi 5s has a 428 ppi for its 5.15" display; the Le Pro 3's 5.5" screen has a ppi of 403, and the Mi 5s Plus comes in last with a ppi of 386 based on its massive 5.7" display.
Most people won't notice the difference unless they are holding the screens very close to their eyes. But what matters most will be colour reproduction and sunlight legibility.
Cameras
The Le Pro 3 is equipped with a 16 megapixel Sony IMX298 camera with a 1/2.8″ sensor size and 1.12 µm pixel size. The camera which has an aperture size of f/2.0, 76.5° wide-angle lens, PDAF, dual tone flash, shoots in 4K at 30fps, and 720p slow motion at 120fps. It's front facing camera is an 8 megapixel sensor with a f/2.2 aperture which can also record 1080p videos.
Xiaomi's Mi 5s has a 12MP f/2.0 Sony IMX378 1/2.3″ 1.55µm sensor mounted at the back. The camera is an 80° wide-angle lens with dual tone flash, PDAF, 4K recording at 30fps, 1080p at 120fps and 720p slow motion at 120 fps. There's a 4MP Ultrapixel camera with f/2.o aperture, 80° wide angle lens, facial recognition up front.
The Mi 5s Plus is the beast here with dual 13MP Sony cameras. One camera shoots RGB only, capturing colour details; and the other shoots monochrome images only, allowing for more light and higher contrast. Both images are then stitched together to make for a great picture with less noise and greater clarity. The camera shoots in all the formats above and adds RAW format to the list. Front camera is the same as that of the Mi 5s.
Sadly, all three phones lack optical image stabilisation.
Connectivity
Each of the phone has a slot for two nano SIM cards. They all have LTE but the difference is in the bands supported and this is a big deal as the absence of a particular band makes it a deal breaker for some buyers.
The bands supported by each device is listed below:
Le Pro 3
2G/GSM: 2/3/5/8
CDMA: BC0/BC1
3G/WCDMA: B1/2/5/8
TD-SCDMA: B34/39
EVDO: BC0/BC1
4G/FDD-LTE B1/2/3/4/5/7/8/20
TDD-LTE: B38/39/40/41
2. Xiaomi Mi 5s and Mi 5s Plus
2G/GSM: 2/3/5/8
CDMA: BC0/BC1
3G/WCDMA: B1/2/5/8
EVDO: BC0/BC1
4G/FDD-LTE B1/3/5/7/*8
TDD-LTE: B38/39/40/41
*Only the Xiaomi Mi 5s is listed as having support for Band 8 (900).
There's NFC, Bluetooth 4.2, Wi-Fi 802.11 a/b/g/n/ac, dual-band, WiFi Direct, hotspot, A-GPS and GLONASS on all three phones. The ports are also USB Type-C.
While LeEco has abandoned the 3.5 mm jack, users will still find the audio port on the Xiaomi Mi 5s and Mi 5s Plus.
Battery
This is another important factor when it comes to phones. Like I mentioned above, the LeEco has the largest battery capacity (4070mAh), followed by the Mi 5s Plus (3800mAh). The Mi 5 has a 3200mAh battery which is still larger  than that of some other flagships like the Samsung S7 (3000mAh) and the Moto Z (2600mAh). Just so you know, all three phones support Quick Charge 3.0.
Special Features
The highlights of the Mi 5s is its new ultrasonic fingerprint scanner (present in the Mi 5s only) and the pressure sensitive display (available in the 4GB variant of the Mi 5s only). The LeEco Pro 3 and the Mi 5s Plus both use capacitive fingerprint scanners and don't have pressure sensitive displays but they have IR blasters like the Mi 5s.
Price
The LeEco comes in 4 versions:
Standard version 4GB + 32GB sells for $270
High End version 6GB + 64GB sells for $300
Zhang Yimou 4GB + 64GB sells for $375
Zhang Yimou 6GB + 128GB sells for $450
The Mi 5s is available in 2 variants:
3GB + 64GB sells for $300 (which doesn't have a pressure sensitive display)
4GB + 128GB sells for $345
The Mi 5s Plus is also available in 2 variants:
4GB + 64GB sells for $345
6GB + 128GB sells for $390
READ MORE: Honor 6X Appears on TENAA Sporting Dual Cameras
Conclusion
Looking at the official price, the high-end version of the Pro 3 seems like a fair bargain for those who want more RAM and a fair storage space. But adding an extra $45 to what you already have ($300) get's you the Mi 5s which has double it's space but less RAM, although you get the pressure sensitive screen and a new age scanner.
The Mi 5s Plus is, however, a better deal than the 6GB Zhang Yimou edition of the Pro 3. You get dual cameras, a larger screen, same storage and RAM, and save $60 but  a smaller battery. If you are however into bands, the Le Pro 3 wins in that aspect.
The 3 flagship phones full specs comparison: http://www.gizmochina.com/comparison/xiaomi-mi-5s-vs-xiaomi-mi-5s-plus-vs-leeco-le-pro-3/