Trademark Application for Google Pixel Phones Reveals Full Name
by Habeeb Onawole Oct 4, 2016 5:33 am0
Today is October 4 and it's a big day for Google. The search giant will officially launch the new Pixel phones. While almost all the details have been leaked, that doesn't mean there aren't still a couple of details we do not know yet. One previously unknown detail is the official name of the phones.
A trademark application submitted to the European Union Intellectual Property Office (EUIPO) appears to have given off the full name of the two phones. According to the application, the phones are to be called G Pixel Phone by Google because Google needs to remind you that the phone is made by them. The name will pretty much be shortened to G Pixel because it rolls off the tongue easily.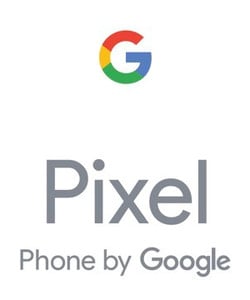 READ MORE: Xiaomi Mi Box Launched in the US for $69
Reports says Google was more involved in the manufacturing of these phones even taking responsibility for the hardware's design. Both phones will feature the new Snapdragon 821 chip, 4GB of RAM, AMOLED displays, 12MP rear cameras, 8MP front facing shooters, and come in 32GB and 128GB variants.