Real Images of Mi Note 2: Dual-Curved Screen and Single Rear Camera
by Habeeb Onawole Oct 23, 2016 5:06 am5
 A Weibo user has posted real images of a phone he says is the Xiaomi Mi Note 2. The Mi Note 2 is launching on the 25th of October and up till this moment we have only seen renders and a few real images of a partly revealed device. These new pictures are the first to show the full body of the device.
The first thing you notice is the Xiaomi logo sitting at the top left corner of the phone. Xiaomi recently conducted a poll to determine if fans wanted the Mi Logo at the back of the device or in front. It appears we now know the outcome of the poll as they have settled for putting it in front and on the rear as well. I actually prefer it this way and the reason isn't far fetched.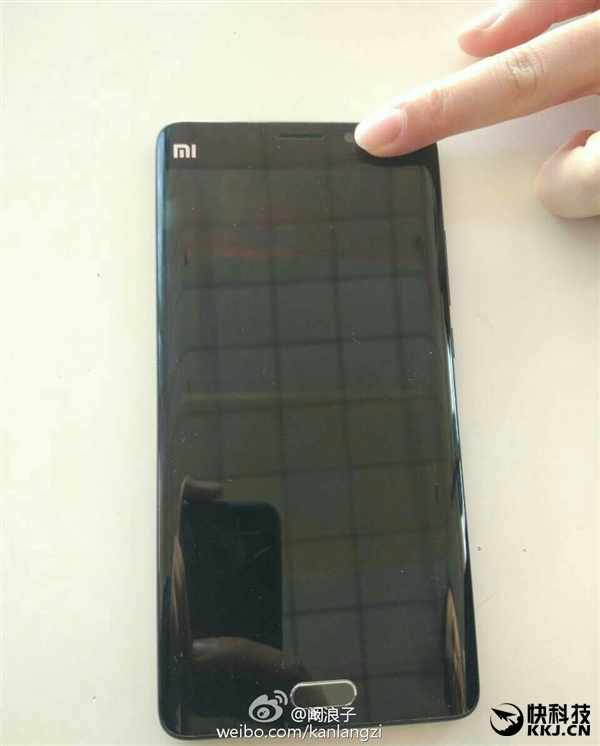 Most people will slam a case on their phone immediately after buying it and that case is bound to cover the name of the phone or logo if it is on the rear. And since the front is bare, it's hard for someone else to tell what device you are holding. Now that there is a Xiaomi logo in front, it will be easier to tell that the phone is manufactured by Xiaomi. This will also help distinguish the phone from manufacturers who use a similar design.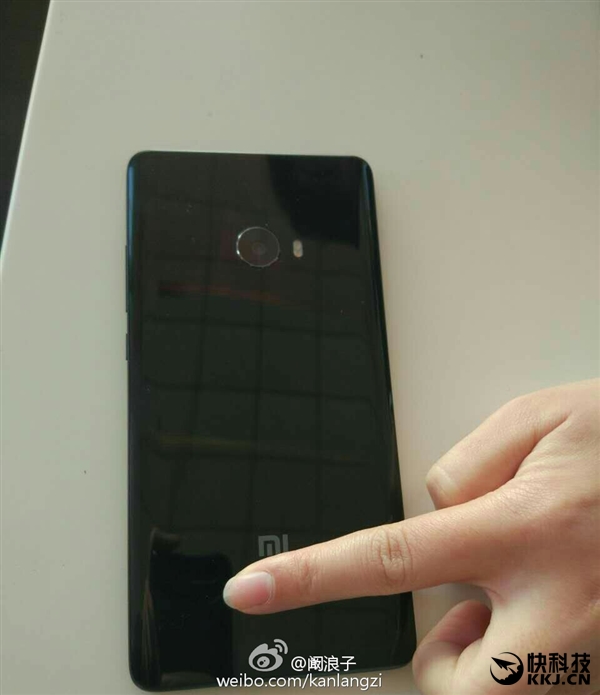 The image also confirms the use of a front facing fingerprint scanner sitting below the chin. The picture of the phone's rear reveals another important detail. No dual cameras. All the leaks have shown that the Mi Note 2 will sport dual rear cameras but this image, if it is to be taken as genuine shows only one camera positioned in the middle and flanked on the right by a LED flash.
READ MORE: Rumoured OnePlus 3S May Be OnePlus 3T Afterall
Does that mean the Mi Note 2 will only have a single rear camera? Yes and No. Yes, this unit has a single camera but since rumours say there is going to be more than one variant, we can assume the base variant is the one with a single rear camera and a possible "Pro" version will sport dual rear cameras.
Do note that these images haven't been confirmed as genuine yet, so take this with a pinch of salt.