Xiaomi's Crowdfunding Platform Teases New Product: Egg Cooker?
by Habeeb Onawole Oct 23, 2016 6:58 am0
Another week, another project on Xiaomi's crowdfunding platform. The Mijia crowdfunding platform's Weibo account has released a teaser poster of a new product set to be released on Tuesday, 25th of October, at 10:00 am.
The new poster appears to hint at an egg cooker as it shows a sumo wrestler running down the Great Wall of China with an egg. Xiaomi's crowdfunding platform has been on a release spree of late. They've released an electric screwdriver, an umbrella, a jacket, a smart washing machine, a smart home camera, and more recently, a mechanical keyboard.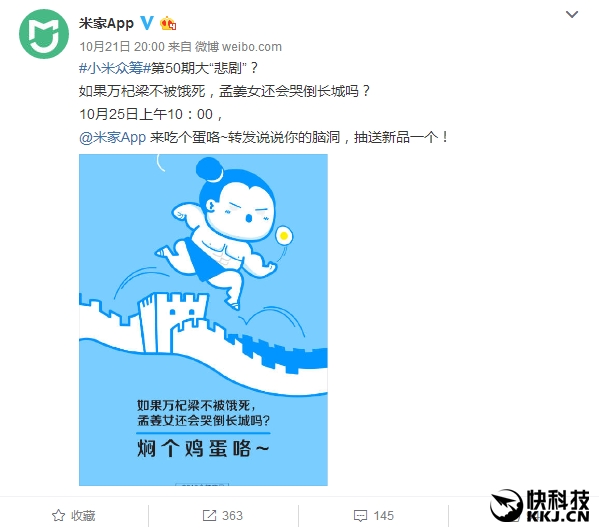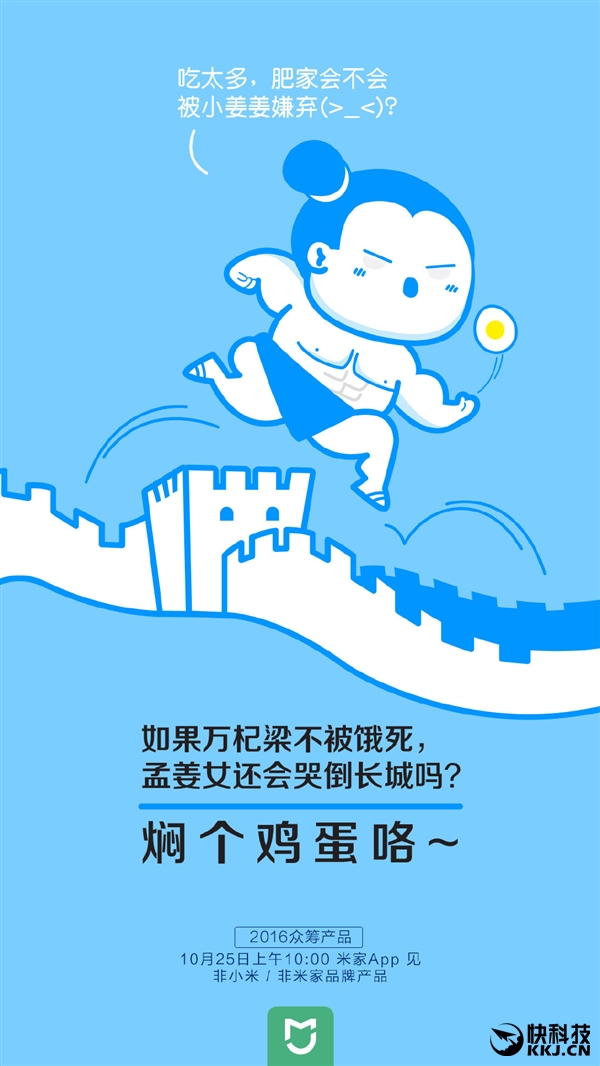 READ MORE: How Does The Kirin 960 Compare Against The Kirin 950?
It is important to mention that only a few of these items are actually owned by Xiaomi, majority of them are owned by other companies that just launch them on their crowdfunding platform. While we don't know the procedure Xiaomi employs for approving a product, we believe the items must have met Xiaomi's benchmarks.
Do you also think the product is an egg cooker? If you have any other guesses, please drop a comment.