Xiaomi Mi Note 2: What To Expect From The Flagship Tomorrow
Xiaomi is all set to announce the Mi Note 2 flagship tomorrow, and thanks to the numerous leaks and rumours about the smartphone, we already know a lot about it before launch. First of all, it is confirmed that the Xiaomi Mi Note 2 is the company's first dual curved screen display smartphone, joining the likes of Samsung and Vivo. This clearly shows that the company is eager to establish its presence in the premium market, unlike at present, where it mainly operates in the low-end to the affordable mid-range segment.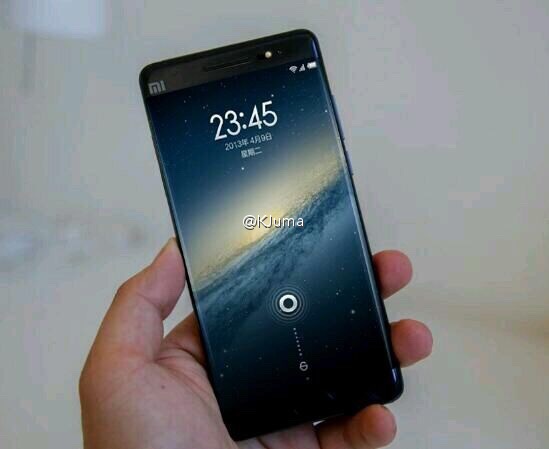 As we wait less than 24 hours for the official launch of the flagship, it's time to look at what to expect from the Mi Note 2. There are some real high-end features expected on the device, so tomorrow's launch is definitely going to be exciting.
Dual Curved Display
Since Xiaomi has already confirmed it, we know for sure that the Mi Note 2 will come with dual curved display. While we are not entirely sure about the supplier, it is said that the curved display is going to be supplied by LG and not Samsung. Considering all major phones with dual curved display used Samsung's curved OLED panels, it will be interesting to see the partnership between LG and Xiaomi.
Dual Cameras
This is something we are not entirely sure about. But considering the Mi Note 2 is a premium flagship from the company, we should expect nothing less than dual cameras on board. We have seen both single camera as well as dual camera renders of the Mi Note 2, and the company hasn't revealed anything specific regarding this feature. So, we can only guess what to expect in the camera department.
Dual cameras are a real possibility because Xiaomi has started using such a setup on its other smartphones. Starting with the Redmi Pro and now on the Mi 5S Plus, both use dual cameras at the back, which means the company believes that dual cameras are the way to go for better photography. Considering this, despite the single camera renders that we have seen lately, dual cameras on the Mi Note 2 is a good possibility.
Snapdragon 821 & High-end Hardware
Expect nothing less than Snapdragon 821 and 6GB RAM on the Xiaomi Mi Note 2. Although there could be a cheaper version with 4GB RAM available. Also, the curved display is said to come with 2K resolution, which means the phone will be VR ready as well. Further, we should find NFC on the phone as well, considering how Xiaomi is focused on its mobile payment platform Xiaomi Pay.
Ultrasonic Fingerprint Sensor
It won't be surprising if the Mi Note 2 comes with the same ultrasonic fingerprint sensor as found on the Mi 5S. For some reason, the company skipped this advanced sensor on the Mi 5S Plus, but I don't think it can afford to skip this feature on a premium flagship such as the Mi Note 2.
Global Network Band Support
One of the biggest letdowns of Xiaomi's smartphones for international users was the lack of 4G LTE network support. I have seen so many users disappointed to see that most LTE network bands in Europe and US were not supported by Xiaomi phones, and therefore they had to opt for a different brand phone. That's most likely going to change with the Mi Note 2, considering how a recent post by one of the officials of the company revealed that the flagship was going to support 37 global brands.
Not So Cheap Anymore
Since the Mi Note 2 is a premium handset from Xiaomi, don't expect it to be as cheap as other company phones. It is said that the phone could be the costliest handset from Xiaomi, priced at around 4000 Yuan ($600). Some rumors have given an even higher price tag, upwards of $700, but it is likely that at least the basic versions are priced at around $600.
So, that's what we expect to see on the Mi Note 2.
We are less than 24 hours away from the official company event, so make sure that you stay tuned to gizmochina for tomorrow's event updates.