Vivo Schedules Vivo X9 and XPlay 6 Launch for November 17
by Habeeb Onawole Oct 24, 2016 12:34 pm3
BBK Electronics is the parent company that owns OPPO and Vivo, two of the leading phone manufacturers in China. But even though they are sister companies, that doesn't mean they are not competitors. They both have to fight for customers' money. OPPO just released the OPPO R9s and OPPO R9s Plus, and Vivo is not wasting time and are already on their heels. The company has announced that they will be releasing the Vivo X9 and Vivo XPlay 6 come November 17.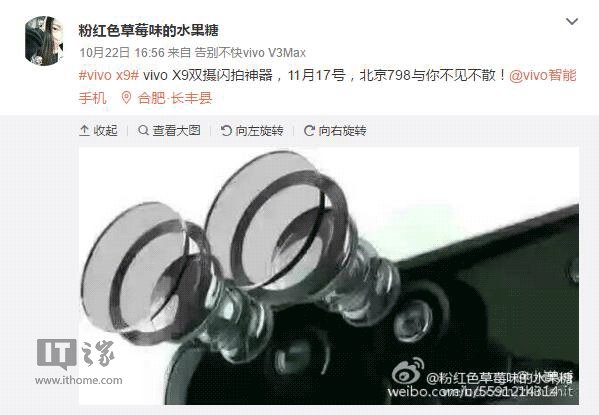 Vivo X9
Vivo, like OPPO is known for focusing on camera performance when it comes to their phones and the Vivo X9 and Xplay 6 are not going to be any different. The Vivo X9 will succeed the Vivo X7 (skipping the X8) released back in June which is surprising as it is not even six months old yet.
An employee of the company has posted on Weibo that the unique selling point of the Vivo X9 will be its dual front facing cameras. No technical details about the front cameras have been released yet though. The rear camera will also be an upgraded version of Sony's IMX260 sensor.
Vivo used the Snapdragon 652 for the Vivo X7, so there's a possibility they might fit the X9 with the new Snapdragon 653 from Qualcomm. November 17 is still a good 3 weeks from now, so expect more details to be released soon.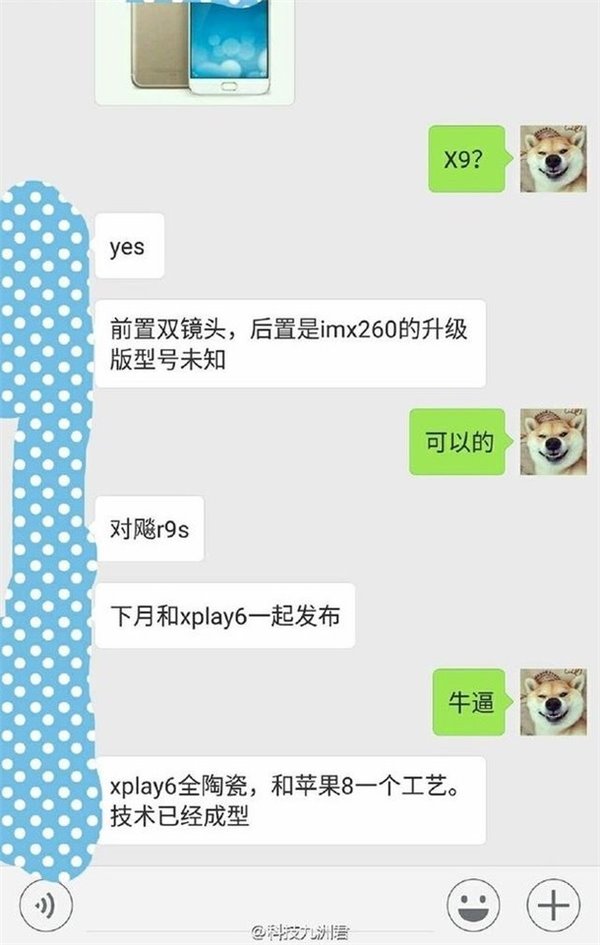 Vivo Xplay 6
The XPlay 6 on the other hand will take over from the XPlay 5. While the latter does have a 6GB version (world's first 6GB phone) with a Snapdragon 820 Chip, there is also a 4GB RAM version with a SD652 SoC. The company might employ the same tactic for the XPlay 6 by releasing a Snapdragon 821 elite version and a Snapdragon 653 standard edition.
READ MORE: CubeCam: A Portable Camera to Capture Your Life
In a leaked string of messages exchanged between a source and another individual, it is mentioned that the XPlay 6 will feature a ceramic body similar to what Apple is working on for the iPhone 8.
Are you excited about the launch of these devices? Will you be putting on hold your purchases till they get released? Let's hear your thought in the comment box.