New LeEco Le S3 Model Pops Up On AnTuTu With Helio X20, Said To Be Cheap
LeEco has been aggressively releasing new smartphones with killer specs in the two years that it has been in the market. The company recently released the Le Pro 3 and Le S3 models in the US and it looks like in November, it will announce another device, this time in China. Now, the phone seems to have hit the AnTuTu benchmarking app, revealing most of its specifications.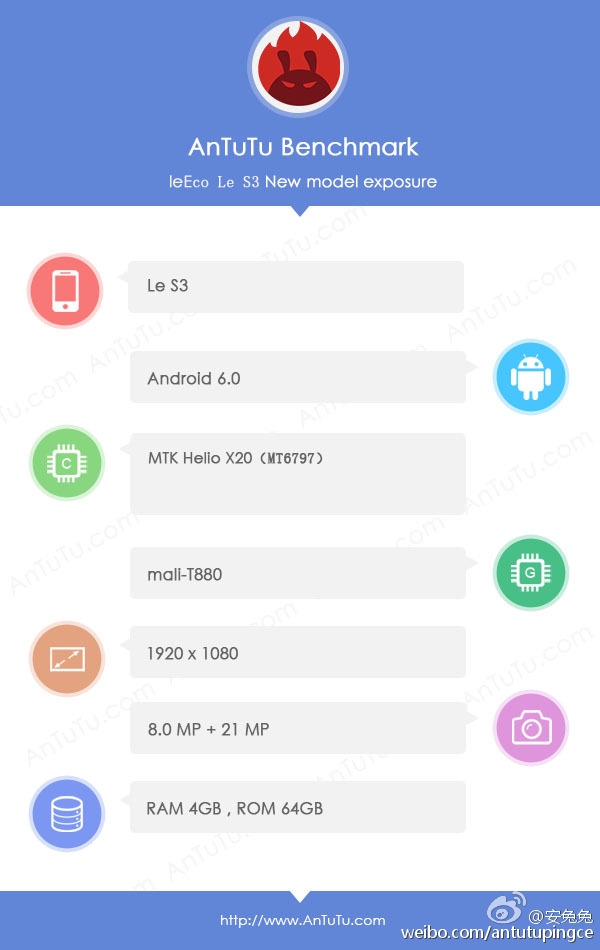 AnTuTu reveals that the phone will be called as the Le S3 (yes, the same name as the one launched in the US but with different specs). The phone will come with the Helio X20 chipset (MT6797) with a 1080p display (size unknown) and Android 6.0 Marshmallow on top. The rear camera is a 21MP sensor while up front, there is an 8MP sensor. The phone seems to be pretty powerful, with 4GB RAM and 64GB ROM options. The app revealed that the Le S3 managed to score around 95,000 in the benchmark test.
RELATED: LeEco LESEE Pro Electric Car Launched In the US
To recap, the Le S3 model announced in the US came with Snapdragon 652, 3GB RAM and a 16MP camera. So, this model seems to be different.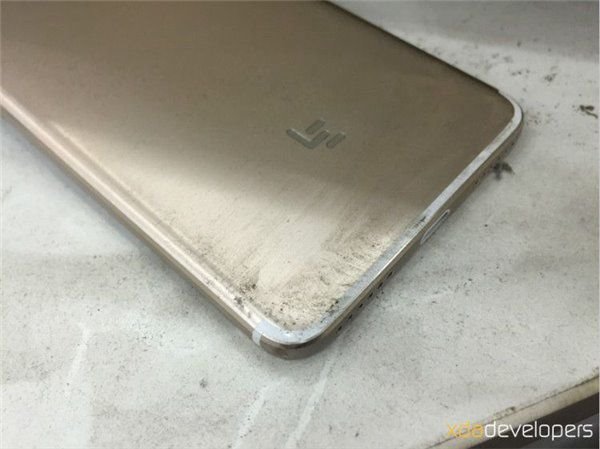 Another interesting highlight, which is yet to be confirmed, is the pricing. It is said that this phone will be targeted at the 1000 Yuan market, so the pricing should be near $150. Also, the phone is said to come with a 24W fast charging technology, which should ensure super fast charging speeds.
Now, if you remember, there has been a phone making rounds on the internet, called as the Le Dual 3. If you still can't recall the device, I am talking about the AI phone with the funny looking dual camera module. The Le S3 and this Dual 3 seem to be different devices, although they could be launched together in an event.
We are waiting for more details to emerge about the company's event, which is said to be in this month itself.