OnePlus 3 Discontinued in The US and UK
by Habeeb Onawole Nov 16, 2016 10:19 pm3
This year has been a great one for OnePlus. The Chinese company launched it's third major flagship, the OnePlus 3, which received positive feedback from the tech community at large. Then they ran into supply issues due to shortage of AMOLED displays and had to suspend sales in some countries for a while.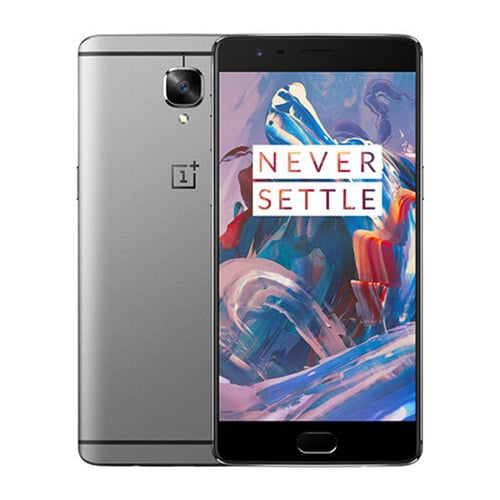 During that period, popular analyst, Pan Jiutang posted on Weibo that folks better wait for a new OnePlus phone which was going to launch with a LCD display. Shortly before the said OnePlus phone got it's 3C certification, a supply chain source revealed to us that the company was going to stop production of the OnePlus 3 to make way for a newer model which we guessed was going to feature the new snapdragon 821 chip. Some of you didn't even take the news well.

OnePlus eventually released a new phone, the OnePlus 3T, which still uses an optic AMOLED display but features a newer processor, a larger battery and better front facing camera. But shortly before its release, the OnePlus 3 went out of stock. It was assumed it was just a marketing move to drum up hype for the new phone, and that it would show up as available later. OnePlus has however been contacted to find out if the unavailability of the OnePlus 3 in Europe and the US was temporary and they have confirmed that it is a permanent decision.
OnePlus will not be selling the OnePlus 3 anymore in the US and Europe.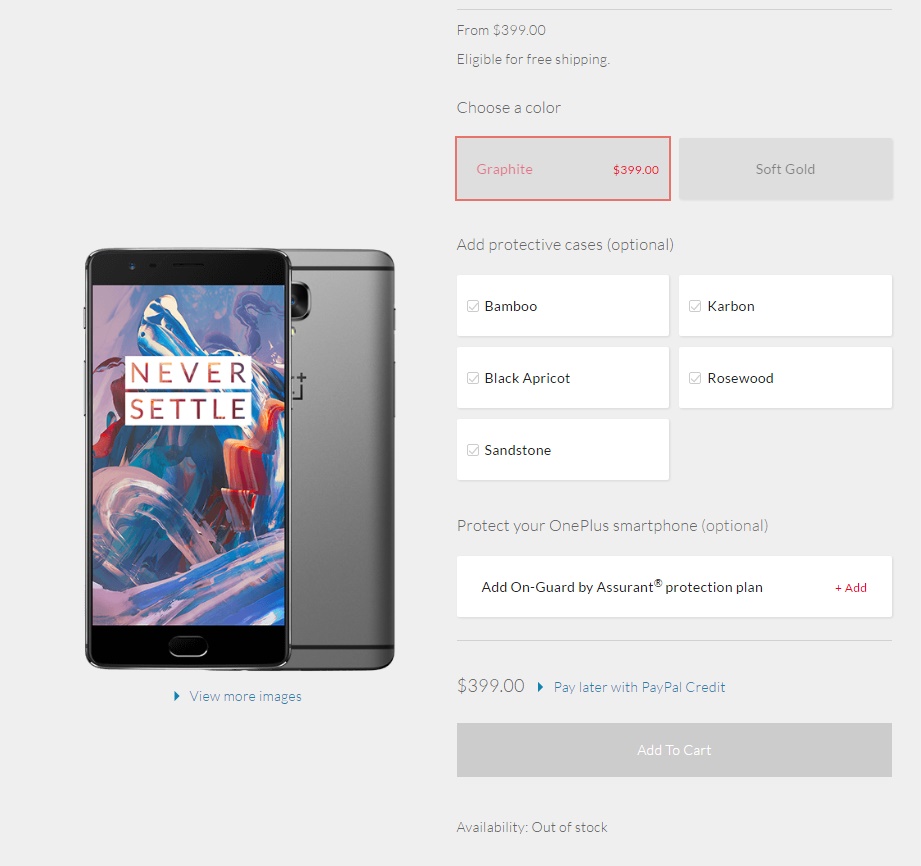 If you head to the official website, the phone is still listed there but when you try to check out you get something similar to the image above.
OnePlus has not released an official statement yet but this move will make the Oneplus 3 the second phone to have a short production life following the discontinuation of the Samsung Galaxy Note 7. Although the discontinuation of the former has nothing to do with safety issues.
READ MORE: OnePlus 3T Can Now be Pre-Ordered From Oppomart
What do you think about the decision by OnePlus to discontinue the OP3? Is it a good move or a bad move? Let's hear your opinion on the matter in the comment box.
Update: The Oneplus 3 is still available on Oppomart: here
Source: Android Authority