Alleged Live Pictures of Xiaomi Mi Mix Mini Leaked
Xiaomi gifted us the Mi Mix and at the same time gave us the impression that the device was a concept phone that would be limited in production by the ceramic glass body it featured and the device is indeed scarce. Well, it seems the company is coming up with something to make up for the scarcity of the Mi Mix, as latest leaked renders suggest a Xiaomi Mi Mix mini version is allegedly in the works.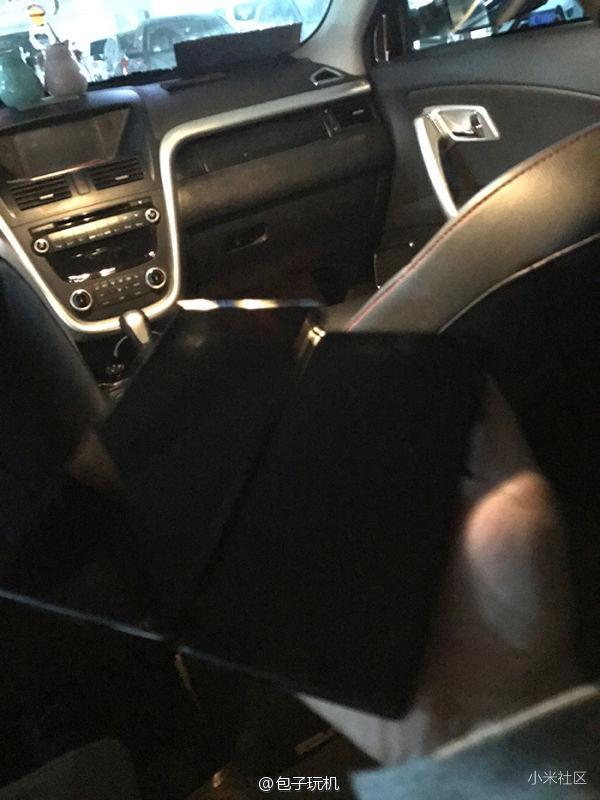 The renders, which we cannot verify their authenticity, seems to pitch the mini Mi Mix with the original Xiaomi Mix. The shots are a bit blurred or too distant to be able to make out in clear terms, the features of the device. But from the little we can see, the device seems not to possess any button on the display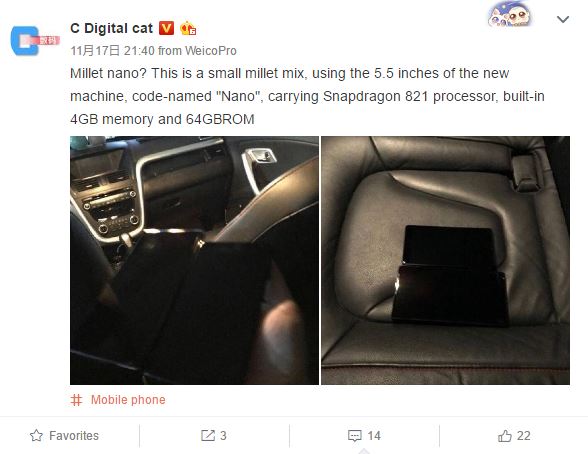 According to the leak, the Xiaomi Mi Mix Mini goes by the code-name "Nano" and sports a smaller 5.5-inch display when compared to the 6.44-inch Mi Mix. The Mi Mix Mini is also rumored to come equipped with Qualcomm Snapdragon 821 processor which implies there is an Adreno 503 GPU onboard in addition to a Quad-core CPU. In addition, the Mini device is said to pack a modest 4GB RAM as well as 64GB of storage inside it.
Read More: [Video] Xiaomi Mix Subjected to Durability & Resistance Test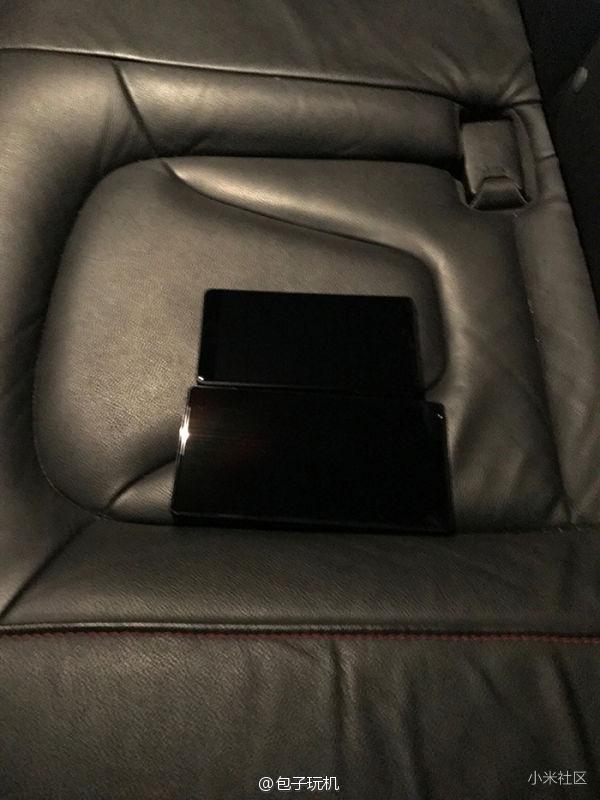 We'll take this with a pinch of salt until it is confirmed. We'll be on the look-out, though, for more juicy information about this.