Image of Meizu Bezel-Less Phone Leaks: Body-to-Screen Ratio Higher Than Mi MIX
by Habeeb Onawole Dec 10, 2016 3:00 am7
After Xiaomi launched the Mi MIX, we have heard fact and rumors alike, that a number of manufacturers are planning to release their own bezel-less device. One of such manufacturers is Meizu. Initially we heard news of a Meizu device called the Meizu PRO 6 Edge with a four-curved display. We even got images of the alleged phone from the source who also said the phone will hit the shelves soon. Only for Meizu chairman, Jack Wong/Huáng Zhāng to release a statement that the company is not in a rush to release a curved-screen phone as it's flat-surface phones are doing well.
However, today we have a leaked image of a bezel-less device said to be from Meizu and it sure looks good. The phone is completely bezel-less save for the lower part that houses Meizu's trademark mBack button albeit in a thinner form making the lower bezel much smaller than Xiaomi's.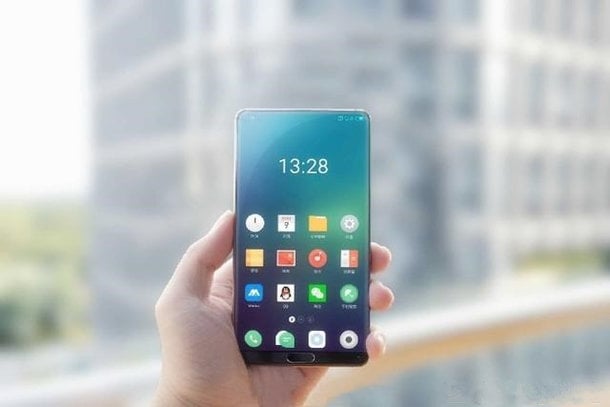 The screen-to-body ratio of the Meizu bezel-Less phone is assumed to be more than 91.3% and the display is expected to feature a 2.5D or 3D arc glass on top. Apart from the difference in the lower bezel, the front looks the same, even the front camera is placed in the same lower right corner as that of the Mi MIX.
READ MORE: Battle for Middle Range: Meizu M5 Note vs Xiaomi Redmi Note 4
Will we get to see this device in the near future? We have no idea, but a bezel-less display from Meizu will be a good alternative if people can get their hands on it unlike the Mi MIX which is currently only available at its original price via flash sales but sells for way more if you are buying from a reseller.
Just don't expect Meizu's phone to sport a Snapdragon 821 processor, maybe the Helio X27 if it's coming out soon or the Helio X30 if it is pushed to next year.