Samsung Galaxy C5 Pro and C7 Pro will Hit Shelves in January
by Habeeb Onawole Dec 13, 2016 3:03 am1
Samsung launched the Galaxy C Series back in the middle of the year as a sort of high mid-range line for the Asian market. The Samsung C5 and C7 were the first devices under the new line which has gone ahead to include the company's first 6GB RAM phone, the C9 Pro. Today we have learnt that the company wants to add the Galaxy C5 Pro and Galaxy C7 Pro to the mix.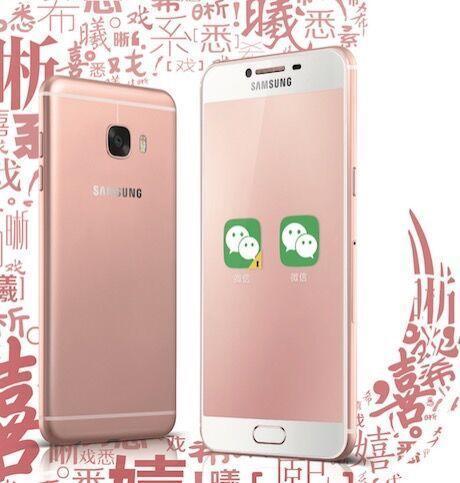 The original Galaxy C5 and C7 both come with the same RAM (4GB) and ROM variants (32GB and 64GB). They also share the same camera specifications, band support, and HiFi audio technology. Where they differ is in the screen department: 5.2" for the C5 against 5.7" for the C7; the processor: a snapdragon 617 chip for the C5 and a Snapdragon 625 for the C7; and battery capacity: 2600mAh for the C5 and 3300mAh for the C7.
The C5 Pro and C7 Pro which were expected to launch this month have now been pushed to January and will be getting a chip upgrade in form of the new Qualcomm Snapdragon 626 processor. They will also get a new 16MP camera with a f/1.7 aperture. Rumor also has it that the RAM might be bumped up to 6GB.
Both the Samsung Galaxy C5 Pro and C7 Pro will remain China exclusives and might be priced closely to the C9 Pro which sells for ¥3199 (~$470) presently. So much for mid-range, right?